Sydney: "Australia Supports Japan"
The Japan Foundation, Sydney
"Isn't there anything we can volunteer to do?"
"We want to hold a charity event."
We received inquiries like these almost daily as Australian newspapers and television stations continued to report on the situation in the disaster-stricken areas of Japan, revealing the sheer extent of the damage.
Australians are familiar with charity events and volunteer work. They have a culture of getting actively involved in such efforts to the best of their abilities. They say they want to deliver as many relief goods and words of encouragement to the affected people as possible. In order to help those involved in such activities in Australia, the Japan Foundation, Sydney set up a page titled "Australia Supports Japan" on its website. Many comments have been posted on the website's message board.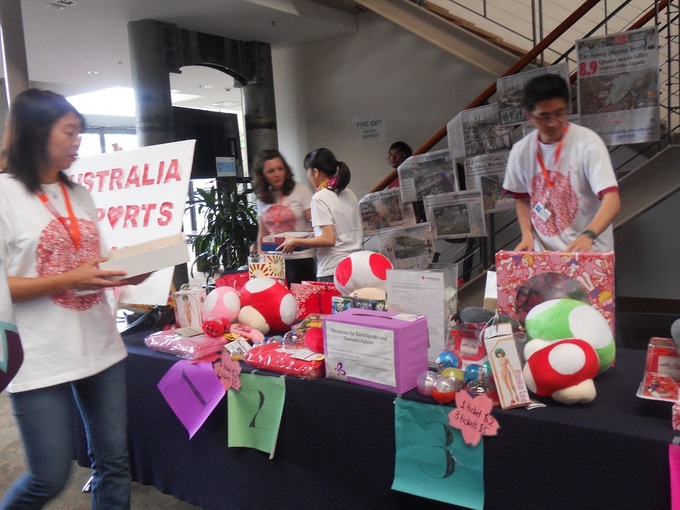 Meanwhile, the organizers of "Animania Festival 2011" were kind enough to allow us to set up a booth at the last minute at the anime and manga event held in Sydney. Companies with booths at the festival donated some of their items, which were used as prizes for the raffles we organized. The money from the sale of the raffle tickets was donated to the Red Cross.
Members of the staff at the Japan Foundation, Sydney have been doing their best to help Japan by taking part in charity events and other programs on weekends as volunteers. I would say it's all the more important now for us, as an organization responsible for international exchange and also as a member of the Australian community, to think about what we can do for people in Japan and Australia.