Sao Paulo: "Ganbare Japan!"--Power of Music at a Charity Concert
The Japan Foundation, Sao Paulo
The Brazilian media began reporting on the Great East Japan Earthquake every day immediately after the disaster struck. The Japan Foundation, Sao Paulo received many words of sympathy and concern about the safety of people in Japan from various quarters in Brazil, along with encouraging messages like "I want to help."
Meanwhile, Teatro Gazeta in Sao Paulo, with whom we had co-sponsored a kyogen (a form of traditional Japanese comic theater) performance in February, proposed a charity concert for Japan. We wanted to deliver the generous feelings of people in Brazil to Japan in some way, and did all we could to help organize the concert by making arrangements with artists and promoting the event.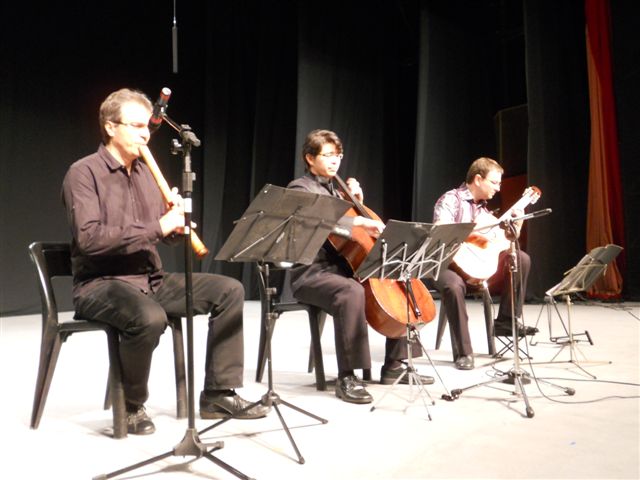 A joint performance by shakuhachi, cello and guitar players
Roughly 50 volunteer performers including Brazilians of Japanese decent responded to our calls to participate. They ranged from players of such traditional Japanese instruments as so (a horizontal zither), taiko (a drum) and shakuhachi (a bamboo flute) to guitar and cello players. At the concert on April 17, Japanese music that people of all ages could enjoy such as traditional music, folk songs and counting songs were played by a variety of musical instruments. (A booth that explained the characteristics of the music and instruments played was set up for visitors who weren't familiar with Japanese music.) In particular, the samba beat played by Japanese taiko drums excited the audience. All the artists came on the stage to perform the song Furusato (Hometown) for the finale. Some people even wept while listening to this.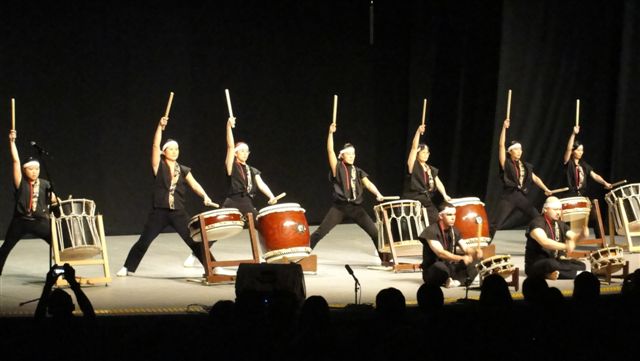 Japanese taiko drummers play a samba beat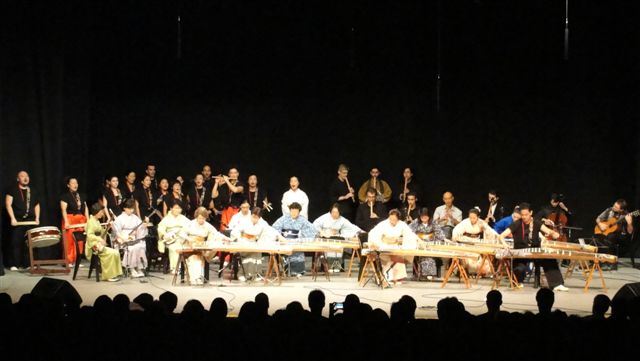 All the artists perform Furusato
A donation booth was set up at the concert venue with the help of the Brazilian Red Cross. Sao Paulo city mayor Gilberto Kassab came to the event, along with about 400 visitors. The event was covered by various media outlets such as Brazilian newspapers, foreign newspapers and television. A variety of charity events other than the concert were also held throughout Brazil to help Japan, and the circle of support is still widening. We believe that these acts of kindness will support Japan's recovery.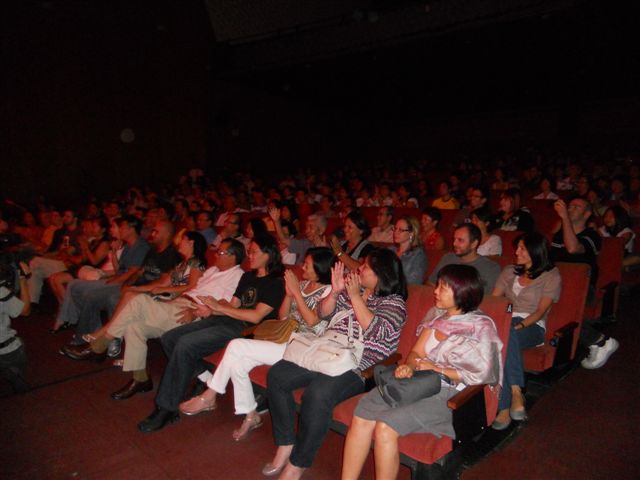 The audience filled the venue