Introducing Japanese Culture through Design
Hiroshi Kashiwagi (Design Critic)


Japanese Design Today 100 , a traveling exhibition that introduces Japanese product designs, started in the U.S. in June 2014, and was opened in Toronto, Canada, from August. This is a new version of the exhibition of 100 products that embodies Japan's contemporary designs and, through them, conveys the essence of Japanese culture. The original version of the exhibition completed its 10-year-long global tour in 2013, and the second edition started in 2014.

Eleven of the 100 products on display are examples of distinctive historical postwar designs and include a Nikon F camera and an electric rice cooker by Toshiba, while the remaining 89 products comprise modern items created from 2010 onward. To make the exhibition more accessible and easier to understand, the 89 items are classified in the following nine genres: furniture and fixtures, tableware and cooking utensils, clothing and accessories, children's products, stationery, hobby items, health products, disaster-relief products, and transportation.

On the occasion of this traveling exhibition, architect and furniture designer Yoshifumi Nakamura and I delivered a series of lectures from October 17 through 24 in Toronto, Montreal, and Vancouver (the exhibition itself did not travel to Vancouver).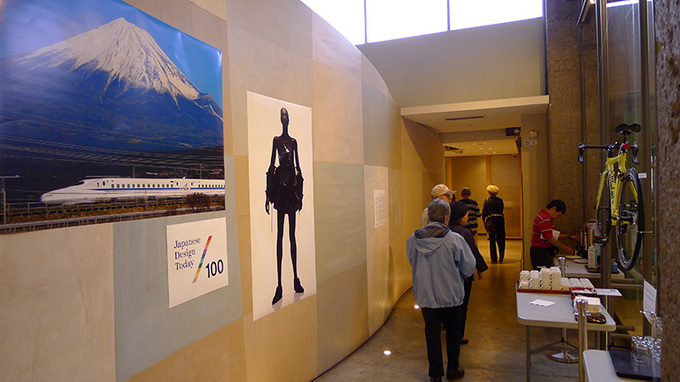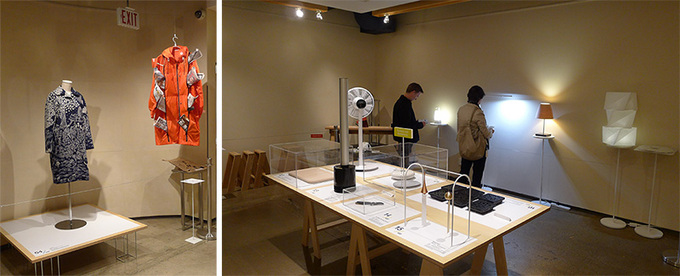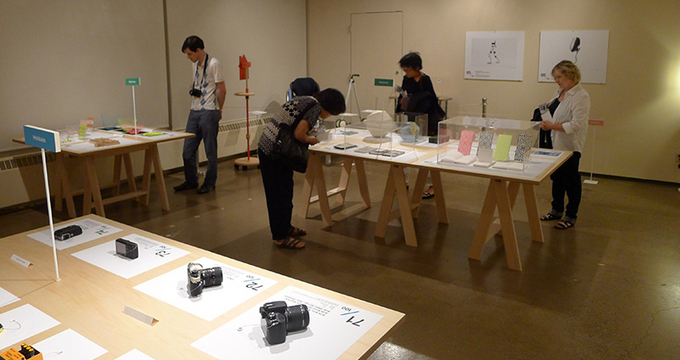 The Japan Foundation traveling exhibition Japanese Design Today 100
Venue: The Japan Foundation, Toronto
(August 6 - October 30, 2014)



Lectures and Exhibition
At the lectures in Toronto, we had plenty of leeway in terms of time, so I started my presentation with an introduction of Japan's historical designs from the dawn of modernity (the period from the 1920s through the 1940s) and then spoke about Japanese contemporary design. Historically, Japan was quick to adopt foreign design trends, such as Art Deco, Russian Constructivism, and Bauhaus. Architect Bruno Taut, and furniture designer and Le Corbusier disciple Charlotte Perriand were invited to Japan in the pre-war period from the 1930s through the 1940s as official design advisors.

Contemporary designs have a variety of characteristics, and in my lecture I showed a PowerPoint presentation with actual examples that illustrate the five most pronounced characteristics of contemporary design: craft-like qualities, minimalism, attentiveness, compactness, and cuteness. I explained that these characteristics are, in fact, deeply rooted in traditional Japanese culture.

Architect Yoshifumi Nakamura, meanwhile, introduced the experimental housing project he has been working on over the past few years.

He built a small one-room dwelling and a cabin, in which the study doubles as a bathroom, and which depends solely on solar power, wood fuel, and rainwater for its entire infrastructure, including electricity, gas, and water supply. Nakamura explained the way he is designing not just the structure of the building, but also the furniture and the devices that enable rainwater utilization, and how he is confirming their effect and functions. Alongside his PowerPoint presentation, Nakamura also shared a movie showing the process of building the cabin. His talk was extremely interesting and fascinated the audience.

In Montreal and Vancouver, the time allocated for the lectures was shorter, so I decided to skip the historical introduction in my talk and present only contemporary designs. Nakamura, meanwhile, maintained the same theme as his lecture in Toronto but compressed its content significantly.

One of the questions from the audience that left a strong impression on me concerned the traditional Japanese concept of cherishing "vulnerability" that I introduced in my lecture. The question was asked from the perspective that vulnerability is something negative. I explained that the concept of cherishing vulnerability is part of children's literature, as illustrated by the works of Hakushu Kitahara and Mimei Ogawa. This question made me realize the subtle cultural differences in the way we perceive vulnerability.

At all venues, our lectures were attended by a full house. In Toronto, in particular, they were held parallel to Japanese Design Today 100, and the audience appeared to be enjoying the exhibition immensely prior to or after attending the lectures, so I felt that the exhibition, too, was a success. The exhibition venue was limited in terms of space, so the organizers had replaced the initial relatively random layout of the exhibition stands with a more coherent and organized structure that was refreshing in its simplicity.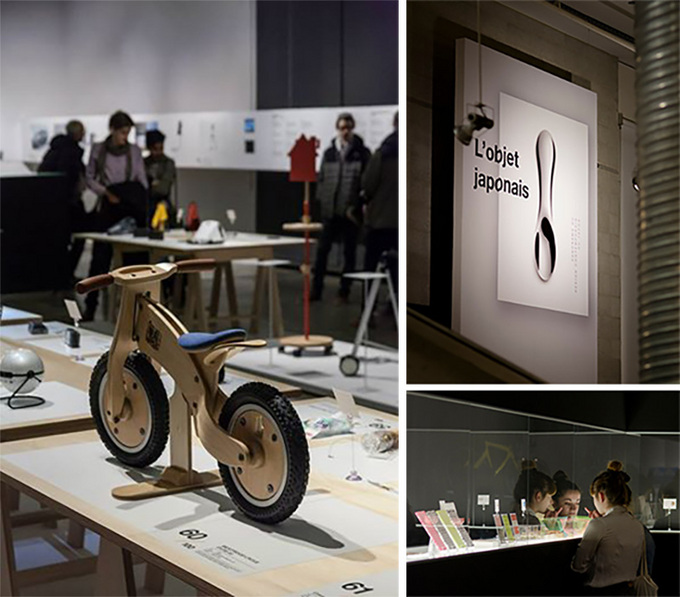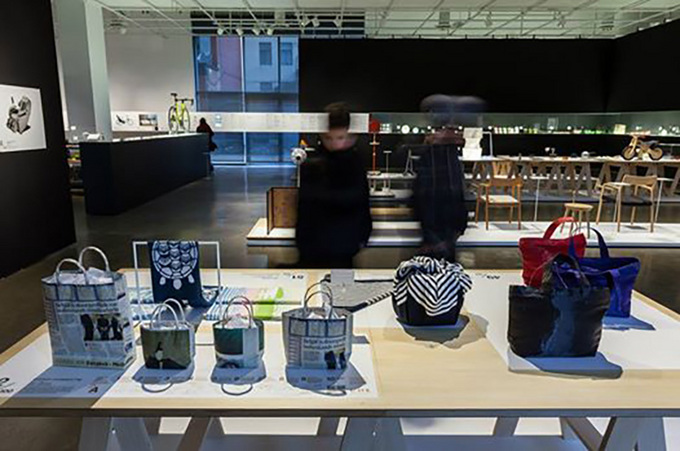 The traveling exhibition in Montreal (The Université du Québec à Montréal (UQAM), Design Center)
(November 20, 2014 - January 18, 2015)
©Michel Brunelle



Self-Praise―Fostering Cultural Empathy
On a totally different note, on a Sunday during my stay in Toronto, I paid a very enjoyable visit to the brand new Aga Khan Museum opened in 2014.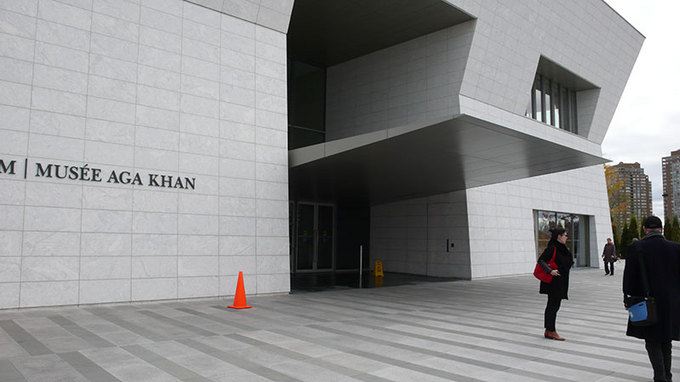 Aga Khan Museum

Designed by Fumihiko Maki, the building looks like a giant stone installation. The Aga Khan Museum's permanent collection of over 1,000 items encompasses a broad range of Islamic art, including Qur'ans from the 7th and 8th centuries, manuscripts including the Thousand Nights and One Night and medical books, as well as ceramics and miniatures.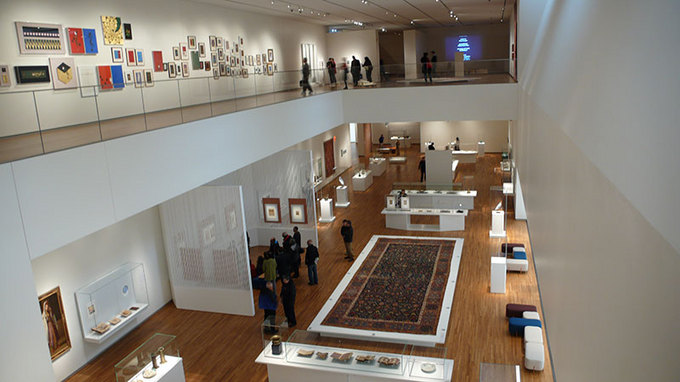 The Aga Khan Museum exhibition

The biggest factor behind our lack of familiarity with Islamic culture is the barrier presented by the spoken and written language. It is extremely difficult to learn about Islamic culture directly through Arabic or Persian. The same is true for Japanese culture. Reading original Japanese texts written in Chinese characters and kana scripts is undoubtedly very difficult for Westerners and generally everyone outside cultures familiar with Chinese characters.

Language is the basis of intellectual understanding. Therefore, language-based intellectual understanding of Islamic culture is difficult for us. Calligraphy and ceramic designs, as well as miniatures, on the other hand, inspire feelings of empathy. Unlike communication, which is designed to facilitate rational consensus-building, they convey a message that enables intuitive understanding.

Japanese calligraphy, too, captures the brushstrokes and the breathing of the artist. It transcends language barriers and carries feelings and aesthetic sensibilities. In other words it conveys culture.

Today, Japanese culture appears to be well-received by many people around the world, even those from cultures that are not familiar with Chinese characters. Here, let me indulge in some self-praise. After visiting the Aga Khan Museum, I came to believe that the traveling exhibition Japanese Design Today 100 and the 100 products on display may also further enhance the empathy for contemporary Japanese culture.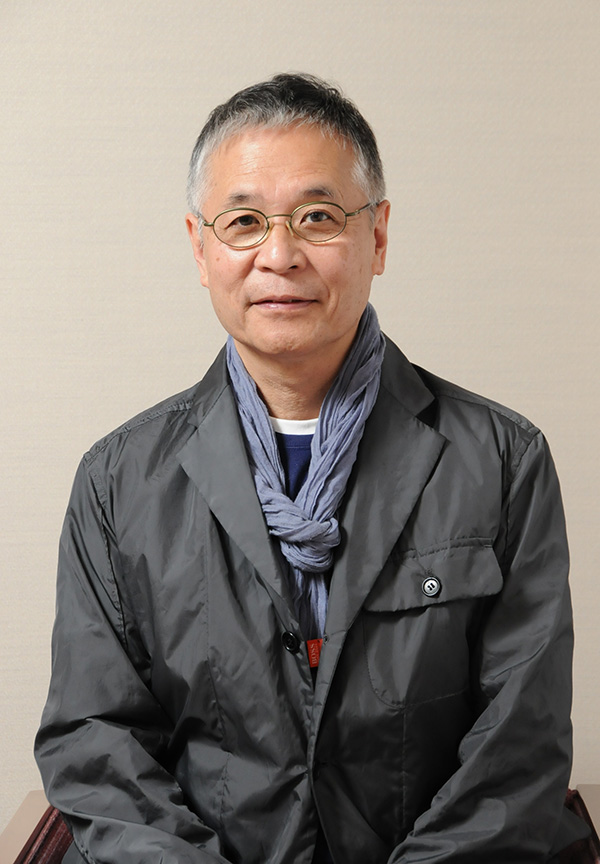 Hiroshi Kashiwagi
A design critic and Professor of History and Theory of Modern Design at Musashino Art University. Born in 1946 in Kobe. Graduated from Musashino Art University. His publications include Kaji no Seijigaku (The politics of housekeeping) published by Seidosha, Modan Dezain Hihan (Critique of modern design) by Iwanami Shoten, Publishers, "Shikiri" no Bunkaron (Cultural studies on "Partition") by Kodansha, Gambutsu Soshi (The toy book) by Heibonsha, and Tantei Shosetsu no Shitsunai (Interior of detective stories) by Hakusuisha Pulishing. Kashiwagi has also curated such exhibitions as the Tanaka Ikko Retrospective Exhibition at the Museum of Contemporary Art, Tokyo, and Fantaisies Cybernetiques at Maison de la culture du Japon a Paris.