Various Forms of Love
Kan Nozaki (Professor, University of Tokyo)


For 40 years the Japan Foundation has supported the publication of Japan-related books around the world through its Support Program for Translation and Publication on Japan. Books in over 50 languages have been published in a wide array of genres including classic and contemporary literature, history, sociology, politics, economics, and cultural theory.

The booklet "Worth Sharing - A Selection of Japanese Books Recommended for Translation" introduces some good books that give people overseas a better understanding of contemporary Japan.

Following Vol. 1, "Shedding light on Japan's youth," and Vol. 2, "Exploring Japan's diverse regions," "Illuminating love in Japan" was chosen for the theme of Vol.3, and 20 works, which allow us to explore the various forms of love expressed by Japanese people of the same age carried, has been selected. A member of the selection committee, Professor Kan Nozaki, shares his thoughts on the theme.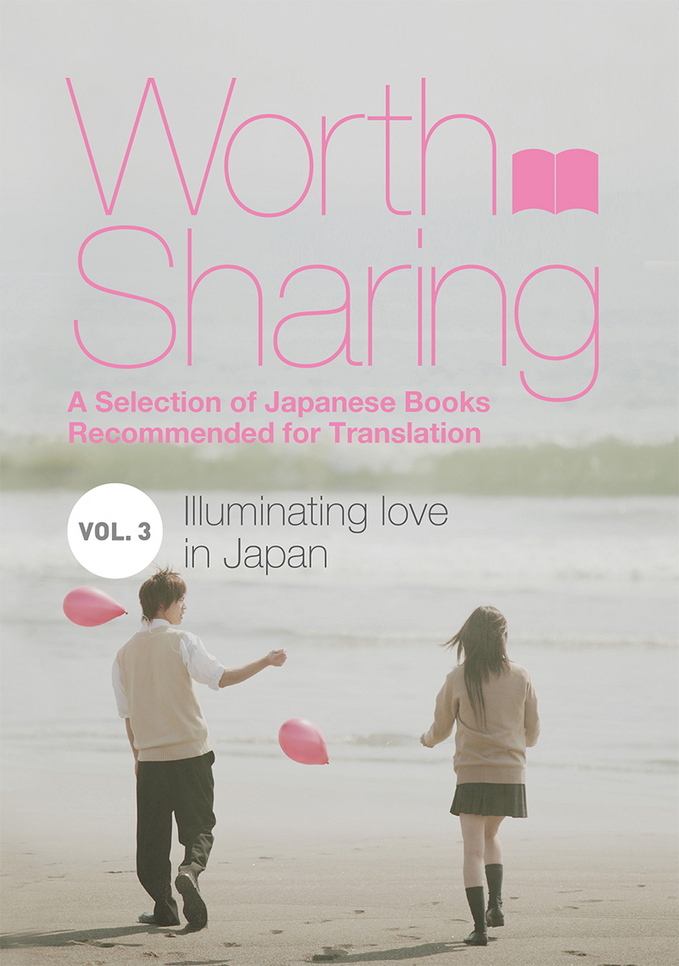 Romantic love has been an important literary topic in Japan since ancient times. The
Man'yōshū
(Collection of Ten Thousand Leaves), compiled from the second half of the seventh century until the eighth century, includes numerous striking love poems. Court literature in the Heian period (794-1185), epitomized by
Genji monogatari
(The Tale of Genji), minutely depicts the varied forms of love between the people of the court, achieving a notable position in the history of world literature. The aesthetics of flirtation have come to establish themselves as the most alluring aspect of Japanese literature.
In the twenty-first century, a cloud seems to be hanging over that tradition. The growing apathy in young Japanese people's attitudes to love is reported as a social problem, with much talk of the increasing number of "herbivore men" who are indifferent to sex. However, on the cutting edge of contemporary literature we can see that love remains a stimulating topic for authors, allowing for a diverse range of representation.
At the same time, writers are pursuing bold expression and thinking that go beyond the standard paths of love and romance by blurring gender boundaries, sharply criticizing male-centered concepts, and seeking liberation from sexual convention. There are stories of impulsive hookups between men and women who barely know each other, as well as of husbands and wives who go on loving even after one partner has passed away. There are portrayals of high school students' extreme sexual behavior and of faint, platonic love between elderly protagonists. And naturally, apart from romantic love, the love within families, though buffeted by waves of change, continues to be an important theme for fiction.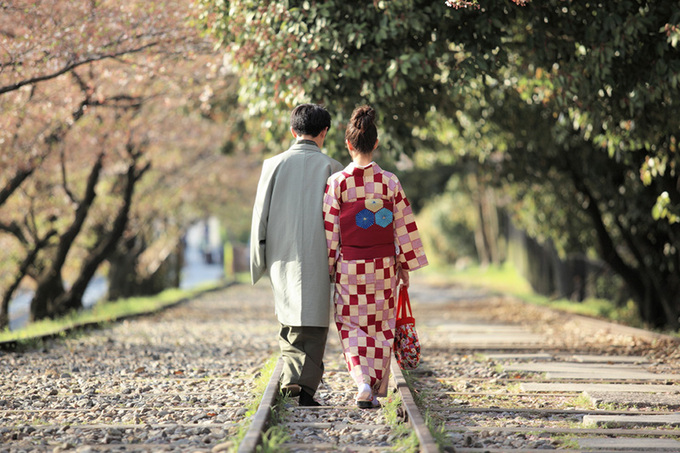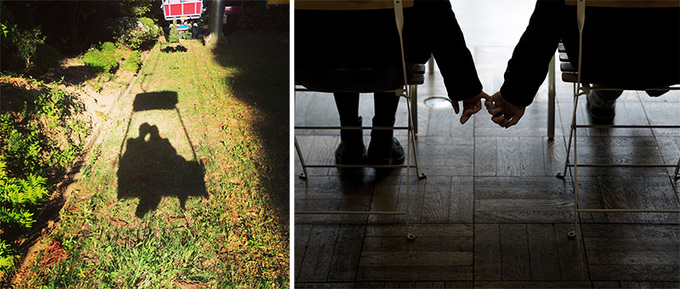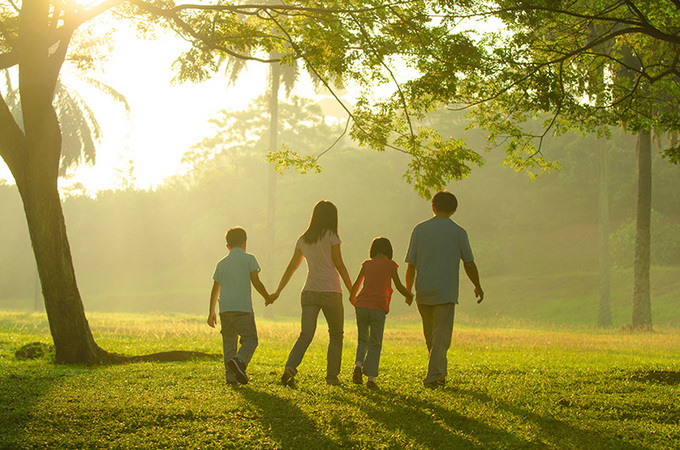 This list presents books by authors of different generations and at different stages in their careers, from powerful debuts to the latest offerings by veteran writers. We have avoided making a distinction between "literary" and "popular" works in our efforts to select appealing and highly ambitious books. Clearly, we have not been able to include every important work, but we believe the books on our list sharply illuminate the reality of Japanese society and hold the power to extend the limits of literary expression. There are no works by Haruki Murakami, but this is simply because he already has an overwhelming level of international recognition. Readers will likely come to a vivid realization of the diverse brilliance of contemporary Japanese literature that lies hidden in the shadow of Murakami's immense popularity. Ever evolving with the passage of time, love continues to breathe rich life into Japanese literature.
(Reprinted from "Worth Sharing--A Selection of Japanese Books Recommended for Translation" published in December 2014)
Reference article:
Contributed Article 
"The Myriad Facets of Youth"
Feature Story 
"Various Landscapes in Japan's Regions"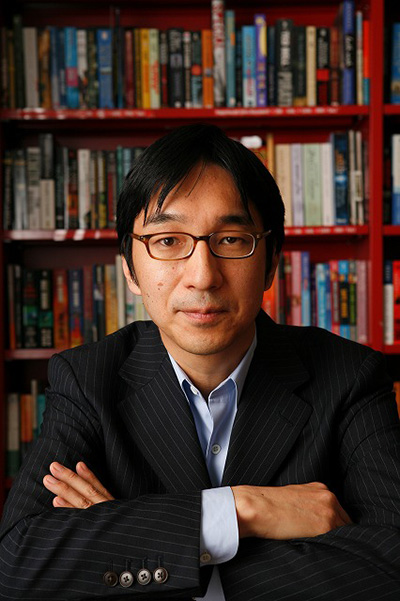 Kan Nozaki
Professor Kan Nozaki, of French Literature at the University of Tokyo, was born in 1959 in Niigata Prefecture. After studying French literature at the University of Tokyo and the University of Paris 3 and teaching at several institutions in Japan, he took up his current post in 2012. His area of expertise is the 19th-century French literature. He is also known as translator, critic and essayist. His translations include
The Red and the Black
(Stendhal) and
Lost Illusions
(Honoré de Balzac; joint-translation). He has won numeraous prizes, including the Prix de traduction de la Communauté française de Belgique (2000, for his translations of Jean-Philippe Toussaint's novels), Suntory Prize for Social Science and Humanities (2001, for his study of Jean Renoir), Kodansha Essay Prize (2006, for
Akachan Kyoiku
[Baby education]) and Yomiuri Prize for Literature (2011, for
Iho no Kaori - Nerval "Toho Kiko" ron
[Exotic perfume: "Journey to the Orient" by Nerval]).
"Worth Sharing ―A Selection of Japanese Books Recommended for Translation"
List of titles introduced in "Worth Sharing - A Selection of Japanese Books Recommended for Translation, Vol. 3 Illuminating love in Japan"
Tsu, i, ra, ku
(F-a-l-l) by Kaoruko Himeno
Nameraka de atsukute amakurushikute
(Smooth, Hot, and Sweetly Choking) by Hiromi Kawakami
Ai no yume toka
(Dreams of Love, Etc.) by Mieko Kawakami
Hen'ai shōsetsu shū: Nihon sakka hen
(Strange Love Stories by Japanese Authors) by Sachiko Kishimoto
Fugainai boku wa sora o mita
(Cowering, I Saw the Sky) by Misumi Kubo
Yaneya
(The Roofer) by Kiyoko Murata
Fukuwarai
by Kanako Nishi
Watashi tachi ni yurusare ta tokubetsu na jikan no owari
(The End of the Special Time We Were Allowed) by Toshiki Okada
Pairotto fisshu
(Pilot Fish) by Yoshio Ōsaki
Makeinu no tōboe
(The Distant Barking of Loser Dogs) by Junko Sakai
Meido meguri
(A Tour of the Land of the Dead) by Maki Kashimada
Hiji/Han shoyū sha
(Secrets/Joint Owners) by Taeko Kōno
Kishibe no tabi
(Riverbank Journey) by Kazumi Yumoto
Hōyo, arui wa raisu ni wa shio o
(Hugging, or Salt on Rice) by Kaori Ekuni
Nazuna
by Toshiyuki Horie
Bitamin F (Vitamin F)
by Kiyoshi Shigematsu
Chichi, danshō (My Father, A Fragment)
by Noboru Tsujihara
Sayōnara, Orenji (Goodbye, My Orange)
by Kei Iwaki
Shima wa bokura to
(The Island Stays with Us) by Mizuki Tsujimura
Kenshin (A Dog's Body)
by Rieko Matsuura