The Myriad Facets of Youth
Mitsuyoshi Numano
Professor, the University of Tokyo
For more than 30 years, the Japan Foundation has supported the publication of Japan-related books around the world through its Support Program for Translation and Publication on Japan. Books in over 50 languages have been published during that time, in a wide array of genres including classic and contemporary literature, history, sociology, politics, economics, and cultural theory. The booklet "Worth Sharing - A Selection of Japanese Books Recommended for Translation" introduces a new initiative aimed at giving people overseas a better understanding of contemporary Japan. The first volume, titled "Shedding light on Japan's youth," selects 20 titles that deal with the joys and trials of adolescence and young adulthood. A member of the selection committee, Professor Mitsuyoshi Numano, shares his thoughts on the publication.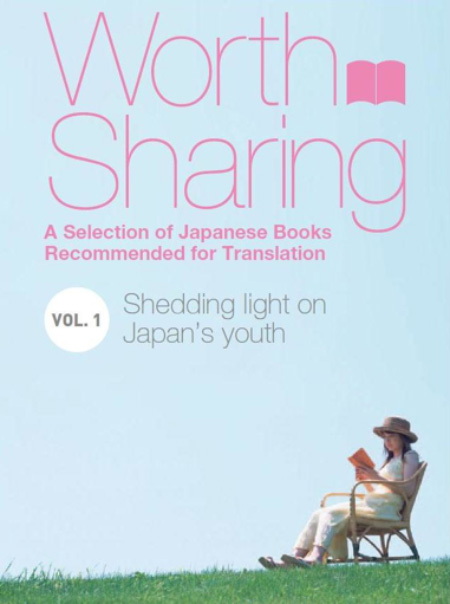 The art of literature is inextricably entwined with the lives and concerns of young people--literary works depict youth, present tales to young people, share their joys and pain, and contemplate their futures. And the future of each society lies with its young people. It would hardly be an exaggeration to say that the future of a country can be glimpsed through vibrant literary depictions of its younger generations.
For the sake of readers around the world with an interest in Japan, we have carefully selected 20 books--primarily novels--that depict the lives of young Japanese today. Along with books that depict the joys and optimism of youth, our selections include works that reveal the anxieties and ill ease that young people can experience. But whether their focus is on light or darkness, all these works of contemporary Japanese literature offer intriguing and captivating scenes of life.


The young characters in the novels we have selected come in an incredible array of types, making it difficult to group them into a single category of Japanese youth.
What they do share inherently as young people is a presence on the cutting edge of new attitudes and ways of living. The assorted characters in the novels include teenagers with a passion for sports or for playing in a rock band; youths hanging out in trend-setting Tokyo neighborhoods like Shibuya and Ikebukuro; a child who travels as far as Nepal, finding adventure in the process; young people raised in a midsized city who fall in love and, in one case, meet an early death; a young woman living a fulfilling but quiet life against the backdrop of the changing seasons in Tokyo; a historical look at a young man's family, going back to his grandparents living in Manchuria; junior high students suffering from bullying; and a young ethnic Korean who lives in Japan and is searching for her identity in between two cultures.
Along with the novels in our list, we include six nonfiction works of scholarship or criticism. These discuss social problems that young people face today and the values and aesthetic sense of the younger generation. They examine such issues as the income gap, the "working poor" trapped in jobs that do not let them amass savings, individual efforts to get married, changing views of love, and the aesthetic of "cuteness." Taken as a whole, they give readers a clearer sense of what is worrying Japan's young people today; what they are relying on for support; and what they are aiming for in their lives.
The insights on the diversity of Japanese youth today found in the pages of these books are not things that can be learned from one of the handful of bestselling novels. We earnestly hope that the books we have selected will attract the interest of anyone who wants to get a better idea of what Japan is really like today through glimpses of its contradictions and problems, as well as the country's tremendous cultural energy and potential.
(Reprinted from "Worth Sharing--A Selection of Japanese Books Recommended for Translation" published in November 2012)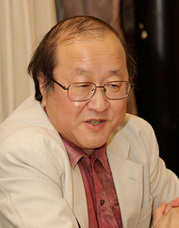 Mitsuyoshi Numano
Born 1954 in Tokyo, Numano finished Graduate School of Humanities and Sociology, the University of Tokyo and received his master's degree from Harvard University. He is a professor in the Faculty of Letters and Graduate School of Humanities and Sociology, the University of Tokyo, specializing in contemporary literary studies and in Russian and Polish literature. He is also a literary critic and translator, and actively involved in introducing Japanese literature overseas. Numano is an author of various publications including Sekai wa bungaku de dekiteiru--Taiwa de manabu renzoku kougi (The World Created Upon Literature - A Series of Interview-style Lectures on World Literature) and Sekai bungaku kara / Sekai bungaku e (From World Literature To World Literature).
List of titles introduced in "Worth Sharing - A Selection of Japanese Books Recommended for Translation, Vol. 1 Shedding Light on Japan's Youth"

Indibijuaru purojekushon (Individual Projection) by Kazushige Abe
Hitori biyori (A Perfect Day to Be Alone) by Nanae Aoyama
Kirishima, bukatsu yamerutte yo (Kirishima's Leaving the Volleyball Club) by Ryo Asai
Seishun den deke deke deke (Jangling Strings of Youth) by Sunao Ashihara
Subarashii shin sekai (A Wonderful New World) by Natsuki Ikezawa
Gibuson (Gibson) by Takami Ito
Tsuri hausu (Tree House) by Mitsuyo Kakuta
Hevun (Heaven) by Mieko Kawakami
Yuhi/Nabi taryon (Yuhi/Sorrow of the Butterfly) by Yangji Lee
Kaze ga tsuyoku fuite iru (It's Blowing Hard) by Shion Miura
Nani mo ka mo yuutsu na yoru ni (On a Night When All Is Misery) by Fuminori Nakamura
Makusu no yama (Marks' Mountain) by Kaoru Takamura
Gakumon (Learning) by Amy Yamada
Donguri shimai (Acorn Sisters) by Banana Yoshimoto
"Kawaii" ron (The Theory of Kawaii) by Inuhiko Yomota
Zetsubo no kuni no kofuku na wakamonotachi (The Blessed Young People of a Despairing Country) by Noritoshi Furuichi
Karyu shakai (Downwardly Mobile Society) by Atsushi Miura
Soshoku-kei danshi no renaigaku (Lessons in Love for the Herbivore Man) by Masahiro Morioka
"Konkatsu" gensho no shakaigaku (The Sociology of the Marriage-Hunting Phenomenon) edited by Masahiro Yamada
Gakureki kakusa no keizaigaku (The Economics of Academic Disparity) by Toshiaki Tachibanaki and Tsukasa Matsuura