Imagining Japan's Tomorrow
For more than 40 years the Japan Foundation has supported the publication of Japan-related books around the world through its Support Program for Translation and Publication on Japan. Through this support program, books in over 50 languages have been published in a wide array of genres, including classic and contemporary literature, history, sociology, politics, economics, and cultural theory.
In 2012, we launched an initiative called Worth Sharing, aimed at giving people overseas a better understanding of contemporary Japan by recommending selected outstanding books for translation. Since then, we have worked toward the ultimate goal of introducing 100 brilliant books--20 in each issue--that provide readers with authentic views of Japanese society and its people.
Beginning with Vol. 1, "Shedding light on Japan's youth," followed by Vol. 2,"Exploring Japan's diverse regions," Vol. 3, "Illuminating love in Japan," and Vol.4, "New ways of living in Japan," to date we have focused on works presenting contemporary Japan. The final issue, however, will travel along the time axis with the theme "Imagining Japan's tomorrow."
In the twentieth and twenty-first centuries, humanity has experienced rapid technological revolution, social transformation, and tragic conflicts unprecedented in history. These have brought huge change to the everyday lives, lifestyles, and values of ordinary people.
We would like to bring the series to a close with works that portray the lives of people through this tumultuous era and those that envision the new Japan of the future. A member of the selection committee, Mitsuyoshi Numano, shares his thoughts on the theme.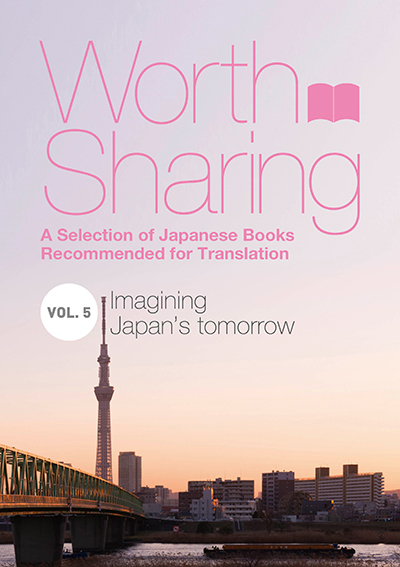 Dialogues with History and Signposts Toward Tomorrow
Mitsuyoshi Numano (Professor, The University of Tokyo)
Why should we learn from history? It is because our present is shaped by our past. It is quite natural that today we are proud of the deeds of our forebears and the precious cultural heritage they have created. But if so, we must be responsible for the past as well. There are no time limits for either pride in it or responsibility for it. As the Polish poet Zbigniew Herbert aptly put it, "The loss of memory by a nation is also the loss of its conscience."
Researching history may be the work of historians, but literary imagination is required to pass it down as national memory and the heritage of a people. History is not just a pile of facts. The works selected for the fifth volume of Worth Sharing, "Imagining Japan's tomorrow," bring forth how Japanese contemporary writers are facing history from the ancient past to the present day, imagining the future, and how they engage with the issues they find there. As well as depicting the past, these works present eloquent self-portraits of contemporary Japanese people. This is our message for international readers interested in Japan today: We hope you will examine the road we have traveled so as to know what we are now.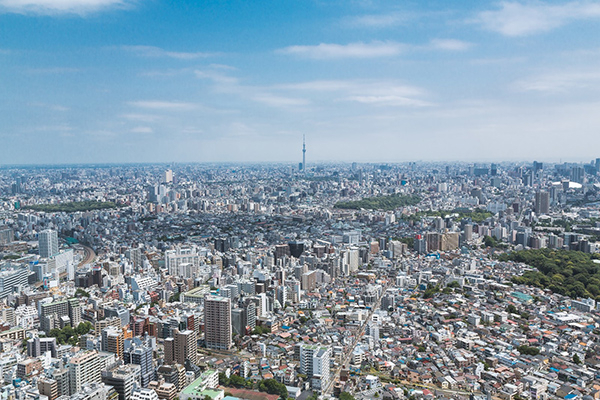 History does more than turn us to face the past. It is true that history is an endless dialogue between present and past, but it must also be a dialogue that opens the way to the future while looking through time in both directions, like the two-faced god Janus. In the past that we have almost forgotten, we can rediscover an amazing culture from long before today's "Cool Japan." And by digging through our present, paradoxically we find warnings from terrifying futures that we cannot allow to come into being. The interplay between past and present sheds light on hidden seeds for the future, forecasting possibilities for both dreams and nightmares, war and peace, and heavens and hells that may await Japan.
We present this modest pamphlet as a trusty signpost on the journey to the future, steering readers away from nightmares, war, and hells and pointing the way to dreams, peace, and heavens.
(This text originally appeared in "Worth Sharing―A Selection of Japanese Books Recommended for Translation Vol.5" published in February 2017)
[Reference articles]
Contributed Article "The Myriad Facets of Youth"
Feature Story "Various Landscapes in Japan's Regions"
Feature Story "Various Forms of Love"
Feature Story "New Ways of Living in Japan"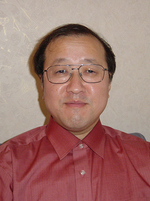 Mitsuyoshi Numano
Mitsuyoshi Numano was born in Tokyo in 1954. He is a professor at Graduate School of Humanities and Sociology and Faculty of Letters, the University of Tokyo. Russian and East European literary scholar, and literary critic. His publications include Bōmei Bungakuron [The Literature of Exile] (Sakuhinsha; Suntory Prize for Social Sciences and Humanities winner), Ūutopia Bungakuron [Utopian Literature] (Sakuhinsha; Yomiuri Prize for Literature winner), Chehofu - Shichibu no Zetsubō to Sanbu no Kibō[Chekhov - seventy percent of despair and thirty percent of hope] (Kōdansha), and Sekai wa Bungaku de Dekiteiru Taiwa de Manabu ‹Sekai Bungaku› Kōgi 1~5[The world is made of literature: lecture of world literature through dialogues 1~5] (Kōbunsha). He has translated Russian and Polish literature, including short stories by Anton Chekhov, The Gift by Vladimir Nabokov, and Solaris by Stanislaw Lem into Japanese. He is also very active in introducing Japanese literature overseas and international exchange through literature.
"Worth Sharing ―A Selection of Japanese Books Recommended for Translation" List of titles introduced in "Worth Sharing - A Selection of Japanese Books Recommended for Translation, Vol. 5 Imagining Japan's Tomorrow "
Tōkyō purizun [Tokyo Prison] by Mari Akasaka
Junrei [Pilgrimage] by Osamu Hashimoto
Ryū [Drift] by Akira Higashiyama
Wasurerareta warutsu [Forgotten Waltz] by Akiko Itoyama
Eien no miyako [Eternal City] by Otohiko Kaga
Daku onna [Women Who Take the Initiative] by Natsuo Kirino
Konbini ningen [Convenience Store Woman] by Sayaka Murata
Meido ari [Thank You, Netherworld] by Mayumi Nagano
Sekai no hate no kodomo-tachi [Children at the End of the Earth] by Hatsue Nakawaki
Umiuso [Mirage] by Kaho Nashiki
Tōkyō jijoden [Tokyo: The Autobiography] by Hikaru Okuizumi
Shōmetsu [Vanishing Point] by Riku Onda
Kioku no nagisa nite [On the Shores of Memory] by Kazufumi Shiraishi
Kentōshi [The Lantern-Bearer] by Yōko Tawada
Yamaneko dōmu [Wildcat Dome] by Yūko Tsushima
Fōtīn [Fourteen] by Hisae Sawachi
Jojō to tōso [Lyricism and Conflict] by Takashi Tsujii
Fukkō bunkaron [Cultural Reconstruction Theory] by Ryōta Fukushima
Nihonjin ni totte utsukushisa to wa nanika [What Is Beauty to Japanese?] by Shūji Takashina
Yukishi yo no omokage [Pictures of a Lost World] by Kyōji Watanabe