The passionate performers of JapaFunCup's official theme song
Special interview with Little Glee Monster
2019.11.19
【070: Japan & Southeast Asia: Building Bonds through Sports】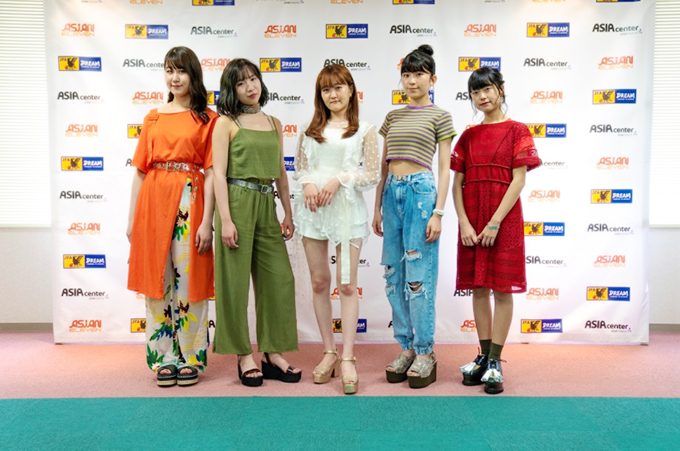 Little Glee Monster: (from left) Karen, MAYU, Serina, manaka, and Asahi
(C) Kantana Japan
The Japan Foundation Asia Center's JapaFunCup, a friendly international football match that pitted ASIAN ELEVEN against U-18 Tohoku Selection Team, featured as its official theme song "I Believe" sung by Little Glee Monster. The smash vocal group, idolized for their tremendous singing skills, traveled to the stadium on the day of the game and delivered a rousing performance of that song that electrified both the players and the 2,000-plus spectators. Here's an exclusive interview we did with the group's members.
──The JapaFunCup brought together youths from Southeast Asia and Tohoku for a friendly football match. How did it feel to have your song selected as the theme song, and to sing it at the stadium?
Karen:The players are in the U-18 division, so we're around the same age as them. It's inspiring for us to see other young people giving their best, so we wanted to support the players with our song.
──With lyrics like "Our voices cross the ocean to resonate together, joining my heart with yours" and "No border," "I Believe" seems a good choice for an event promoting international exchange. What are the feelings and messages behind this song?
manaka:"I Believe" contains many powerful messages in its lyrics, and it's a big hit with our fans, who are all working hard to make their dreams come true. So, when we recorded it, we did so with the hope that it would resonate with everyone doing their best to succeed. And, that's the same feeling we want to convey when we perform it live.
──Your very successful Asian tour last year marked your first solo appearance abroad. As the Japan Foundation promotes cultural exchange between Japan and other countries, we'd like to know if your experiences overseas have reshaped you in some way.
Asahi:I really learned that no matter what language barriers you may encounter, you can communicate through music anywhere in the world. So, I hope that we have gained some more fans here today (among the spectators).
──We imagine that you had some worries as you began your overseas tour, but what was it really like for you once you got there?
Serina:I learned there really are things you can't understand about a place unless you go there. As we started out on the tour, we were really worried that there might not be many people waiting for us, but it turned out that wasn't the case. Seeing so many people eagerly awaiting us made us want to sing in lots of other countries so that we can meet our fans and experience their reactions in person.
──Are there any tricks you used to cross the language barriers overseas? Were you mindful of language or cultural differences?
Karen:We made an effort to pick up some of the local language when we went to Taiwan and Hong Kong last year. We used what we learned to communicate with the audience in their language a little, and to perform a cappella renditions of a few local favorite tunes. It's a happy feeling to have people from other countries come to Japan and speak to us in Japanese, so we felt that while abroad we should reciprocate by speaking in the native language, even if just a little. That's why we practiced our language skills so hard.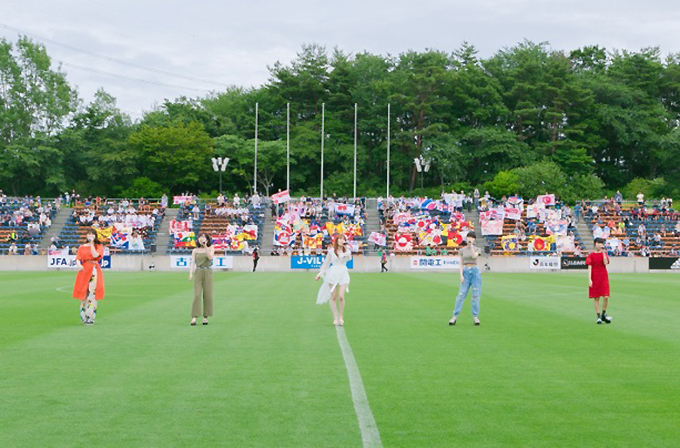 Little Glee Monster performing "I Believe" at the stadium
──To sing in harmony, everyone in a group needs to be on the same wavelength. Do you have any secrets to successful communication?
Karen:When you spend so much time together as a group, eventually everyone starts tuning in to one another, so I'd say (the secret is) spending time together.
──This year marks the fifth year since your big debut, and next year will bring the Olympics and Paralympics to Tokyo. You apparently have been hoping for the opportunity to sing at those games, so tell us your aspirations for the road ahead.
MAYU:We'd like to have more opportunities to sing outside Japan. In the time leading up to last year's overseas tour, we didn't have a firm sense of what it would really be like, because it was just all talk then. However, once we finished the tour, we came away with this feeling that we had moved a little closer to a very big dream. Since we had done it just one time, we found ourselves wanting more. We realize that performing at the Olympics and Paralympics is an even bigger dream, but it's something we've desired since we formed our group, so we want to work hard each day to take another step closer to that dream. And, there still are many places in Japan where we haven't performed, let alone outside the country. So, here we are in our fifth year together, but nothing has changed our desire to keep singing for years and years to come.
──You seem to be quickly climbing up the ladder.
MAYU:Perhaps. When we joined together, we were still in junior high school and immediately set an overwhelming goal for ourselves. However, thanks to the many opportunities we've been given to perform at all sorts of places, including sports events like this, it feels like we're slowly but surely getting closer to that dream. And, with today's football match, we feel like sports and singing have helped us to connect a little bit with other people in our generation.
So, we're going to cheer on the players with all our hearts.
Go here for a report on JapaFunCup
Little Glee Monster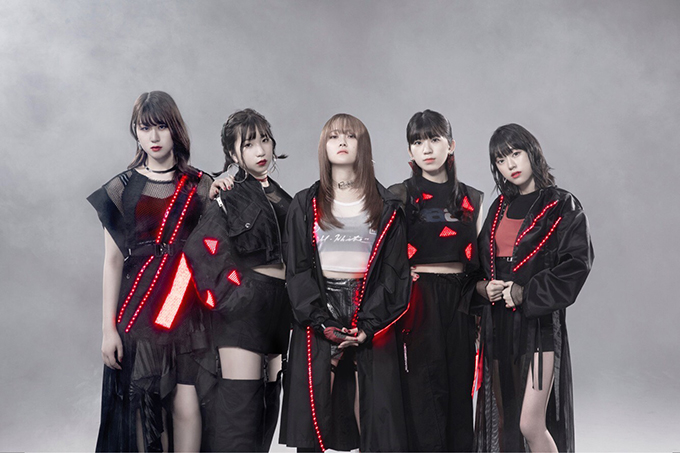 Little Glee Monster made their big debut in 2014 with "High Five After School," delivering crisp harmonies with their dynamic voices and sophisticated mastery of a cappella.
In 2017, they performed as the supporting act for the Japanese concerts of globally acclaimed artists such as Earth, Wind & Fire and Ariana Grande, and sang in NHK's Red & White Year-end Song Festival. In 2018, they met with great success in their first-ever arena tour of Japan and Asian tour, and made their second appearance on Red & White Year-end Song Festival. Their latest album, FLAVA, hit the top of Oricon's weekly album chart following its release last January. On September 25, they released their 15th single, "ECHO," which has been selected by NHK as its theme song for Rugby World Cup 2019. In August they launched their largest nationwide tour to date, "Little Glee Monster 5th Celebration Tour 2019: MONSTER GROOVE PARTY." They continue to attract fans of all ages with their stunning vocal artistry and energetic performances.
★A special video featuring scenes of the ASIAN ELEVEN match and Little Glee Monster's performance is posted on the following webpage:
This interview was held on June 22, 2019 at J-Village Stadium in Fukushima by Hitomi Terae (Communication Center, The Japan Foundation).