Akira Kurosawa and Dersu Uzala
Vladimir Nikolaevich Vasiliev
Yuichiro Nishimura
Moderator and interpreter: Masahiro Ikeda
In 2010, to mark the centenary of director Akira Kurosawa's birth, the Japan Foundation hosted a lecture by Vladimir Nikolaevich Vasiliev, assistant director of Dersu Uzala, a Japan-Soviet co-production that was the only film Kurosawa made overseas. At the lecture, held on December 8, 2010, at the JFIC Hall in Tokyo, Mr. Vasiliev talked about the friendship among the Kurosawa team working in Siberia, told stories about the filming, and discussed Kurosawa's reputation in Russia. Documentary footage from the time was screened as well. Yuichiro Nishimura, film critic and author of books including Kurosawa Akira: Fuinsareta Junen (Akira Kurosawa: The Sealed Decade), and Kurosawa Children (Kurosawa's Children), joined the discussion.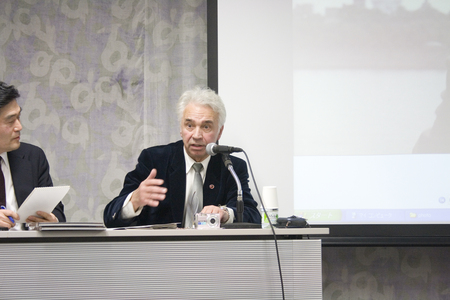 There's hardly anyone in Russia who doesn't know the name "Akira Kurosawa"
IKEDA: Mr. Vasiliev, this is your first trip to Japan. We are thrilled to have this chance to hear first hand from someone who has worked with Kurosawa.
VASILIEV: Working with the great director Kurosawa has also given me the opportunity to meet you all like this. Dersu Uzala was completed in 1975, about 35 years ago. Since then, I've always wanted to visit Kurosawa's birthplace, Japan. Many of the crew members who worked on Dersu Uzala are in Japan, and of course many of the cast and crew are in Russia as well. Some of them have since become directors in film and for the stage.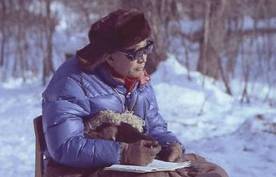 At the 32nd Moscow International Film Festival, held in June 2010, one day was devoted to a "100th Anniversary Kurosawa Retrospective." Twenty-five Kurosawa scholars from around the world took part, including Yuichiro Nishimura, who came to Moscow from Japan. The Russian film director Nikita Mikhalkov also attended. Mikhalkov had met Kurosawa about five times, and he had received a directing award named in honor of Kurosawa.
Kurosawa was greatly respected in Soviet-era Russia, and Mosfilm (a state-run film studio under the Soviets) spared no effort to welcome him when he agreed to shoot a picture there. Kurosawa's works are still widely available on DVD and other formats in Russia today. People may not know the name of the Japanese prime minister, but there's hardly anyone in Russia who doesn't know the name "Kurosawa." During the Soviet era, I was often invited to speak about Dersu Uzala and Kurosawa, and I traveled to many cities in various regions to give lectures.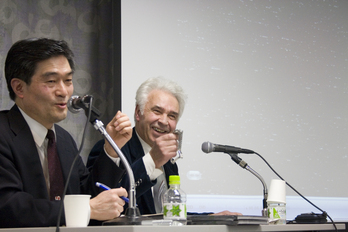 For the past 35 years, I've worn a Seiko wristwatch given to me by Kurosawa. I never take it off, and it still keeps perfect time. He also gave me the tie he wore when Dersu Uzala won the Gold Medal at the Moscow International Film Festival. I would always wear it when I attended parties at the Japanese Embassy.
Yuri Solomin, the actor who played the leading role of Arsenyev, also received a Seiko watch from Kurosawa, and wore it all the time. But he lost it one day while working in the garden at his holiday home. He searched the whole garden, but couldn't find it. Two years later, while digging in the same garden, he struck something hard. He dug it up, and sure enough, it was the watch. And when he cleaned the dirt off it, it worked fine.
The Soviets were surprised when they saw the proposal for Dersu Uzala
IKEDA: The first film that we saw today was a documentary on the making of Dersu Uzala, produced by Mr. Vasiliev, and this is probably the first time it's been screened in Japan. The second film was made in 2010 for broadcast on the Krasnoyarsk television station, to commemorate the centenary of Kurosawa's birth. The anniversary is so well known in Russia that it is even the subject of television shows.
VASILIEV: I was able to do the documentary on the making of Dersu Uzala because the director of Mosfilm at that time, Mr. Sizov, and one of the executives, Mr. Elmasch, were great admirers of Kurosawa. Apparently, there were 400 copies made in Cinemascope, the widescreen version, and 400 of the standard version. But not one complete copy can be found today.
Of course, we have the film of Dersu Uzala, and there are some materials from the filming in the archives. And there's a 15-minute documentary called Golden Prize at the Moscow Film Festival, but for some reason, the documentary on the making of Dersu Uzala can't be found.
There was talk at one time of making another film about Kurosawa, called Creative Rhythm, but it never came to pass. There was a lot of 70-mm footage in storage, but during the collapse of the Soviet Union, Mosfilm was in chaos, and a lot of the materials in storage got thrown out. But for myself and the rest of the crew, memories of Kurosawa remain in our hearts and minds.
When it was decided that Kurosawa would make a film for us, his first proposal was Gogol's Taras Bulba, a Cossack story. However, Sergei Bondarchuk, the director of War and Peace, was already preparing to film it, so we decided against it. Kurosawa's next suggestion was Dersu Uzala. There had already been two versions of it made in the Soviet Union, so the authorities were a bit skeptical, but Kurosawa insisted, and it got approved.
IKEDA: The Soviets were surprised when Kurosawa proposed Dersu Uzala. Works by Dostoevsky and Tolstoy had also been suggested as candidates, but the amazing thing was how much Russian literature Kurosawa had read. I've heard that he read War and Peace alone about 10 times. I highly doubt that any other Japanese director in 1975, even if he'd been invited to the Soviet Union, would have come up with Dersu Uzala as a proposal.
Kurosawa's approach to filming poses some serious challenges
VASILIEV: The storyboard that Kurosawa made for the filming of Dersu Uzala still exists. It calls for three cameras to shoot the scene where Dersu meets Arsenyev. Prior to that, it was almost unheard of in the Soviet Union to use three cameras to shoot one scene. So Kurosawa went through a lot more film than we were used to. Of course, if you have three cameras turning at the same time, you use three times as much film.
We were using a brand of film manufactured in the Soviet Union called Svema. When Kurosawa met the Soviet director Andrei Tarkovsky, and told him that he was using Soviet-made film, Tarkovsky advised him against it. The quality was not good, and the color faded quickly, he warned, so it would be better to use Fuji or Kodak. But the Soviet budget didn't stretch that far, so we ended up using the Svema film.
The crew was large, slightly over 100 people. We brought a lot of things from Moscow, the equipment of course, and even the horses. There was an army troop to provide security for the film set, and there was a lot of fuss about flying in their supplies by helicopter.
Kurosawa's method was to film the changing seasons in real time. Even with night scenes, if they were supposed to be in autumn, he wanted to film them in autumn.
There was a scene in a valley shot at night, and the mosquitoes were terrible. It didn't turn out properly, most likely because of the film quality, and we ended up wasting 12,000 meters of film.
Another time, when the script called for a flood, we shot footage of an actual flood that occurred in the Far East. It was real deluge, with over 100,000 hectares inundated. Sets for other scenes were damaged too, and could no longer be used.
But the worst was on October 15, 1974. A big snowfall came earlier than expected, and the whole landscape was covered in white. We had been planning to film an autumn scene at the river. So we had loads of artificial leaves brought in from Moscow, the producer arranged for more artificial leaves to be sent from Tokyo, and the entire staff, and the soldiers, went around attaching them to the trees.
It was tough, but that was Kurosawa's way of working, and I think it underpinned his talent. The way things were, I often found myself at odds with the upper-level managers. After more than six months working with the Japanese crew, I had begun to see things from their perspective, and to confront the higher-ups, but it didn't always go well. I got reckless sometimes, saying, "If this doesn't get approved, fire me!" When things got really tricky, the issue went right to the top of Mosfilm, and eventually they would talk to Kurosawa and the producer Yoichi Matsue, who would save me by saying, "OK, we understand. But we keep Vasiliev!" so I was able to continue working on the film.
Animated discussion at 100th Anniversary Symposium
NISHIMURA: I was invited to attend the Moscow International Film Festival in June 2010, where three Kurosawa films were shown: Dersu Uzala, Rhapsody in August, and Madadayo. An astonishing number of Russians have already seen Dersu Uzala, so there wasn't much of an audience for that film, but the other two were being screened for the first time in Russia, and the theater was packed to the rafters. I gave a talk before the film, mainly discussing the position of Dersu Uzala among the works of Kurosawa. After finishing Red Beard in 1965, Kurosawa began working on the Hollywood film Tora! Tora! Tora!, but dropped out early in the production. Coincidentally, Tora! Tora! Tora! was shown at the same film festival, as part of a special war movies feature. He then made Dodes'ka-den in 1970, but that was a box office failure. His real comeback was with Dersu Uzala in 1975, so I argued that, in a sense, this was the movie that saved Kurosawa.
The main event on the topic of Kurosawa was a symposium on June 21. It was divided into two sections, the first featuring director Nikita Mikhalkov, who agreed to participate specifically because the event was about Kurosawa. I believe Mr. Vasiliev attended that session as well. Yuri Solomin, the actor who played the explorer Arsenyev in Dersu Uzala, shared his reminiscences. The stories were so interesting that the participants kept talking past the scheduled time, without even breaking for lunch. The energy in the room was just fantastic.
In the afternoon, 14 speakers who had been selected from applicants from Russia and Kazakhstan each gave a 15-minute talk, addressing diverse subjects such as the relationship between Kurosawa and Eisenstein. In the middle of this session, I gave a half-hour talk on the extraordinary music of Kurosawa's films.
When I went to Moscow, I saw for myself how much respect people had for Kurosawa. The wonderful part of it was that this 100th anniversary symposium had been organized by people committed to telling the next generation about the works of Kurosawa, and his connection to Russia. I had to wonder why we couldn't do this kind of thing in Japan.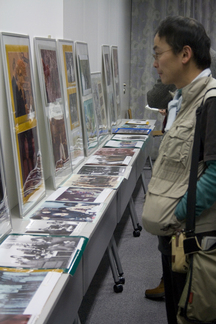 The next day, I asked the festival organizers if I could visit Mosfilm, because I wanted to see where the Oscar statuette was kept. When I got there, I found Mosfilm's two Academy Awards for Best Foreign Film displayed in a glass case in the executive boardroom along with the award certificates. On the left, was Bondarchuk's Oscar for War and Peace, and on the right, the Oscar for Kurosawa's Dersu Uzala. I was very glad to have been able to see that.
VASILIEV: Yes, that's right. Kurosawa received the award for Best Foreign Film after winning the Gold Medal at the Moscow Film Festival. At the time, no one on the Soviet side expected the film to win an Oscar, so neither Kurosawa nor any of the Russian producers were invited to the ceremony. When Dersu Uzala won, the award was accepted on behalf of the Soviet Union by the Soviet director Georgi Daneliya, who was shooting a comedy, and the well-known film critic Rostislav Yurenev, both of whom just happened to be in attendance. The statuette was brought to the Soviet Union, and passed through the hands of the KGB. It took about six months before we laid eyes on it.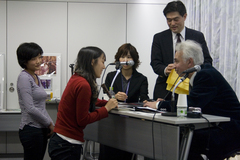 Later, Kurosawa came to Moscow, where we had a party and handed him the trophy. After that, it was stored away on a shelf at Mosfilm. The Golden Prize from the Moscow Film Festival is said to be at Mosfilm too.
A second Japan-Soviet co-production, The Mask of the Red Death, was in the works
NISHIMURA: I have a question for Mr. Vasiliev. When Kurosawa had finished shooting Dersu Uzala, and after it had won the Golden Prize at the Moscow International Film Festival in 1975, didn't he have dinner with Nikolai Sizov, the director of Mosfilm, to talk about what changes were needed in the Soviet film industry and at Mosfilm?
VASILIEV: Yes. There were a lot of things Kurosawa didn't like. He would often complain about my work, saying "You can't do anything without worrying about your superiors," and "Don't go checking everything with your bosses, think more about what's best for the film." My answer was, "But if I don't do it, we won't be able to film at all."
Another thing Kurosawa used to say was "Don't think about the cost." I would say to him, "Look, we have a screenplay. We have to say how much it will cost to shoot it." In the Soviet film industry, you had to present a plan for filming, showing how much it would cost, based on the screenplay.
There were quotas for using film in those days in the Soviet Union. There were even rules saying that if you shot so many meters of film, you had to use so many meters of it in the actual movie.
Towards the end of shooting, there was a scene set in Khabarovsk. It was a 10-second scene, showing a view of the city, a sign with the city's name, and about 1,000 people. If you do the math, you can see that we would be allowed very little film for this scene. So we asked the screenwriter, Yuri Nagibin, "Can you add something to this scene, so we can use more film?" And then permission would be granted. That's how the system worked.
For example, for the scene where Dersu dies and is buried, the Soviet side thought we could shoot it using a mannequin. They said to me "You're the Soviet representative, so you go tell Kurosawa!" But I knew very well what would happen if I told Kurosawa. Instead, I somehow managed to arrange for Maxim Munzuk, the actor in the role of Dersu, to be on hand for five days when we were shooting that scene.
We even dug a fresh grave, and actually wrapped up Munzuk, put him in the hole, and threw dirt on top of him. It was winter, so he must have been pretty cold. While we were filming, a lady happened to pass by, walking her two dogs. Apparently she thought it was a real funeral, so she stopped and crossed herself. But she got the shock of her life when Munzuk suddenly stood up! There's no end of stories like that.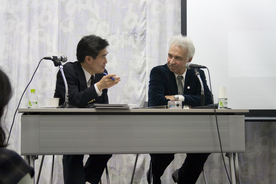 NISHIMURA: After Dersu Uzala, Kurosawa was going to shoot a film based on Edgar Allan Poe's The Mask of the Red Death. He changed the title to Mask of the Black Death, so as not to offend the Soviets, but the film never got made. What happened there?
VASILIEV: After Kurosawa won the Oscar, the Soviet Union suggested that he make another film with them, and he was eager to do so. Kurosawa proposed The Mask of the Red Death, saying that the screenplay was already written, and asking that Yuri Solomin, from Dersu Uzala, play the lead. Solomin even began taking riding lessons, because there were a lot of scenes on horseback. Isaak Shvarts was again asked to do the music, and I was told to reunite the crew that had worked on Dersu Uzala. An old castle in Czechoslovakia was chosen as the location. However, once Kurosawa returned to Japan, we didn't hear any more from the Japanese side, and unfortunately the Soviet side didn't proceed with it either.
The screenplay still exists, so maybe someday one of Kurosawa's disciples will make The Mask of the Red Death. Russia has entered a new era too, and there are more funds available now, so it would be very interesting to see a Japan-Russia co-production.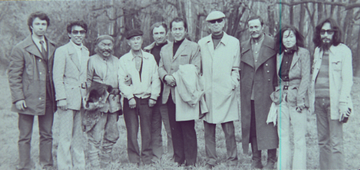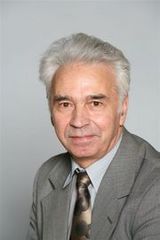 Vladimir Nikolaevich Vasiliev
1939 Born in Moscow
1955 Worked for Mosfilm. His first job was as a props manager for director Mikhail Romm. Later, he became an assistant director, and wrote scripts.
1968 Graduated from Moscow State University of Culture and Arts Theater Directing Department. He made eight short films based on his own scripts for Mosfilm. Worked on joint productions with Germany, Poland, Bulgaria, USA, and Japan.
1973-75 Worked as assistant director on Dersu Uzala. After that film won the Moscow Film Festival Golden Prize and the Oscar, he made two films for Mosfilm: Dersu Uzala's win, and Akira Kurosawa's filming of Dersu Uzala. He wrote the script for two further films, Can we start rolling, Mr. Kurosawa? and The creative rhythm of Akira Kurosawa. He cooperated with Japan on the making of two documentary films, Akira Kurosawa in Moscow, and Akira Kurosawa in Leningrad.
2010 In March, he published Akira Kurosawa, emperor of Japanese film (original title in Russian).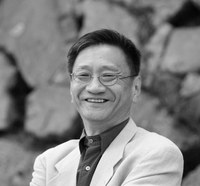 Yuichiro Nishimura
Born in Saga City, he majored in theater and film arts at Waseda University's School of Letters, Arts and Sciences I. After graduation, he worked at the publishing firm Kinema Junposha, a video production studio, and others before he started his career as a visual director, doing video production and directing video commercials and clips. Since 1985, he has served as general director of the Furuyu Film Festival, held in the hot spring town of Fujicho, now a part of Saga City.
He has written numerous books as a film and music critic, including Kurosawa Akira: Fuinsareta junen (Akira Kurosawa: The sealed decade, 2007) and Kurosawa children (Kurosawa's children, 2010). He has a special appointment as a professor at Saga University.
Symposium photos: Tadao Kawamura
Other photos courtesy of Vladimir Nikolaevich Vasiliev and Yuichiro Nishimura