The Manga and Anime Series of Space Brothers Reaches Audiences Abroad - The Future and Outlook of the Manga/Anime Business
Yohei Sadoshima, Koji Nagai and Nami Okamoto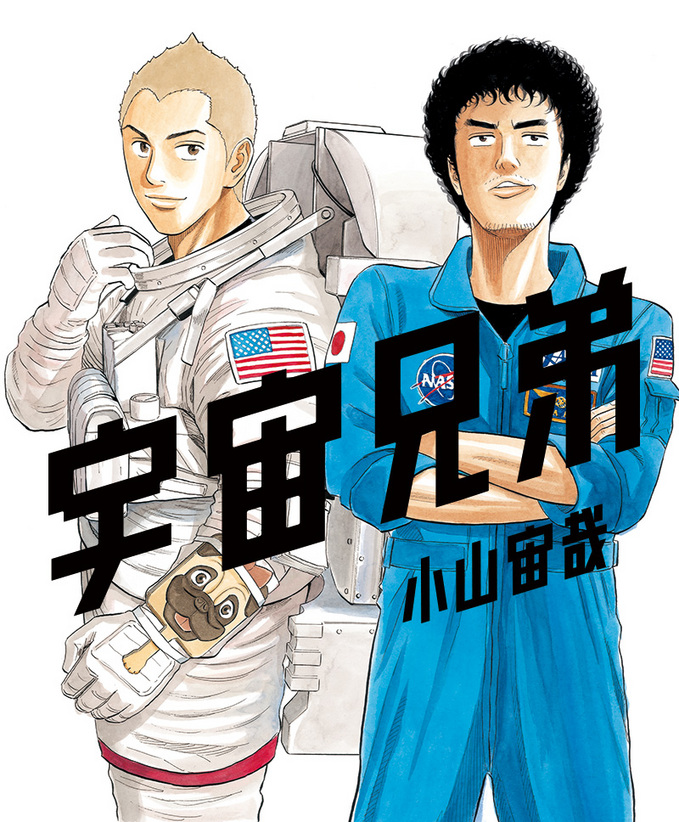 The Japanese manga and anime series Space Brothers tells the story of two brothers who live out their childhood dream of visiting space. Created by Chuya Koyama, the series has been a massive hit in Japan, selling a total of over 11.85 million copies. In April 2012 it became a TV anime series and in May 2012 a feature film.
As part of its efforts to make Japanese culture more widespread, the Japan Foundation organized a series of promotion events in Indonesia focusing on business and marketing dimensions as well as the artistic merits of this highly successful work. Featuring Yohei Sadoshima, editor of Space Brothers and CEO of Cork, Inc., Koji Nagai, Anime Producer at Yomiuri Telecasting Corporation and Nami Okamoto, a voice actor with Across Entertainment, Inc., who played one of the characters in Space Brothers, the events consisting of lectures, workshops and film screenings were held in Jakarta, Medan and Surabaya for seven days in March 2013.
This month's top story covers a talk by Sadoshima and Nagai, who reported on their recent lectures in Indonesia and discussed a broad range of topics such as the challenges Japanese anime and manga are facing and the demand for media content in Indonesia and the future of content in an increasingly digitalized world. The talk was held on April 22, 2013 at the Japan Foundation JFIC Hall "Sakura."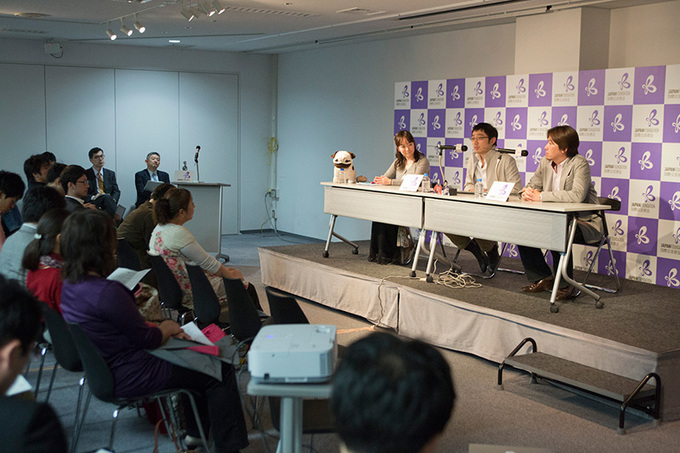 Promoting Japanese manga to the rest of the world
Yohei Sadoshima, Editor of Space Brothers and CEO of Cork, Inc.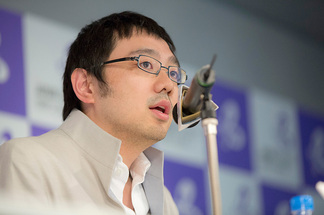 One of Cork's main activities is to promote Japanese manga abroad. The process of exporting manga typically begins when a foreign publisher is interested in publishing it overseas. A deal is then negotiated, but selling any manga in Japanese to an overseas audience is a long shot. Cork is aiming to manage the translation process by itself so that it can take the initiative and actively promote localized products in the international market.
If I may sidetrack for a moment, our company name, Cork, comes from the cork used in wine bottles. A good cork keeps fine bottles of wine fresh, years after they have been exported to other countries. That is the idea behind the name - our aim is to help carry on the legacy of high quality manga around the world.
An ambition to create work that transcends national and cultural borders
I spent my early adolescent years in the Republic of South Africa during first half of 1990s. Back then the Japanese community generally belonged to the South African upper class, socializing mostly with the English-speaking white population. The Republic of South Africa is a diverse nation of many ethnic and cultural groups, including Dutch descendants who speak Afrikaans, people representing dozens of different tribes and even illegal immigrants from other countries. It is a complex multiethnic environment of people from all walks of life.
While I was there, Nelson Mandela, the anti-apartheid revolutionary, was released from prison and the South Africa's first multiracial election was called. It was a period of political and social upheaval, filled with tension, and there were rumors of terror attacks and other incidents to sabotage the election. In the end no such disruptions occurred and Mandela assumed presidency.
One could cite a number of reasons why the election was a success. What I remember most is a song that was quite popular in South Africa back then. Chants by a large group of singers saying "we are all South Africans," created a kind of energy to unite the country. The song made me realize that although we come from different educational or cultural backgrounds, we are still interested in similar things. My experience in South Africa taught me first of all that creative projects like music, film, and manga can connect people beyond race and borders. That idea is at the very heart of what I do; I want to create works that generate the energy to bring people together.
Introducing the Space Brothers animation film in Indonesia, therefore, was the perfect opportunity to prove my long-held conviction. I was delighted to see the reaction of the Indonesian audience who gave an even more enthusiastic response than the Japanese fans who had come to an earlier screening in Japan. The Indonesian audience repeatedly laughed out loud, and after the screening one viewer earnestly remarked, "We love Japanese culture but we could do without those anime for otaku (geeks) that you see on Japanese TV these days. Space Brothers, however, was different. It was fun, and this is the kind of stuff we like to see." I knew then that Space Brothers was definitely something that could be accepted abroad.

The advantages of films and the disadvantages of manga
There is, nevertheless, no place for optimism in terms of the publishing climate in Indonesia. I founded Cork, believing that Japanese manga could be successful in overseas markets if publishers adopted a more aggressive creative approach to marketing. To my disappointment, meeting publishing industry officials there revealed that Indonesia would remain a tough market for manga regardless of the country's further economic development.
There are two reasons for this. The first is the growing use of smartphones and tablet devices to access information, including for educational purposes. However much the demand for content may soar, it is likely be obtained and used in digital form and, consequently, there is very little chance that we will see a significant increase in the number of physical book stores as sales channel for distribution of content.
The second challenge for selling manga in Indonesia is the country's language education. Indonesia comprises thousands of islands and has adopted a single national language spoken throughout the archipelago. But its education system prioritizes not Indonesian but mathematics, science and English so the quality of formal education when it comes to national language is not the best. Because of this, Indonesia has produced very few nationally acclaimed writers, as affirmed by the publishers I met who declared that Indonesia has no artists of words.
Given these circumstances, I concluded that print media is not the ideal way to introduce manga to Indonesia and chose to export anime instead?film versions that can be viewed easily on tablets and don't present any language problem.
In the recent event in Indonesia, I introduced the Space Brothers film to make the audience interested in the story. I believe this was very effective. Japanese publishers currently employ one of two common strategies when exporting manga or anime. One is to release the print media first and if all goes well, to follow up with other forms. The other strategy is to release a film or television version before publishing the original book. I believe we should go one step further and develop a more coordinated strategy to break into foreign markets. One idea is to publish manga in print after it has gained a certain amount of exposure online, through free streaming on websites like YouTube, for example.

The challenges of the "Cool Japan" branding
Agencies like Cork and television stations operate in a similar environment. Our company's overarching mission is to promote and market our clients' works, the seven authors and artists we represent. Large publishing companies, on the other hand, handle the vast amounts of contents and cannot make public announcements given the relationships with the authors and other content creators they work with, that the promotional and marketing resources are centered on a particular title.
Yomiuri Telecasting Corporation, the producer of the Space Brothers anime series, made a considerable investment in this work to make it an international success. They developed an elaborate plan to achieve that goal, and their vision and timely action makes the company an ideal partner.
In my previous job at the publishing firm Kodansha, I had few opportunities to travel abroad except on business strictly related to the books I was in charge of. After founding Cork, I got to travel with a much broader agenda; to investigate various potentials, challenges, and opportunities for Japanese content in Taiwan, Los Angeles, New York, and most recently, Indonesia, as part of efforts to formulate a global marketing strategy.
As you know, big steps are underway in our country to build momentum for the government-led "Cool Japan" campaign. People seem to expect that Japanese content will be accepted wherever it is exported to but I believe such a view is too optimistic. Needless to say, Japan is not the only country trying to export its culture; we have numerous competitors. If we make an offer to a foreign TV network or publishing house without a solid, strategic marketing plan, it's highly likely that the proposal will be put on the extremely long waiting list.
We need to choose works that we are confident will be successful overseas and launch an aggressive promotion campaign. We also need to devise a scheme to ensure that manga or anime wins the hearts and minds of those in the target markets. To do this, we could, for example, allow an anime or manga to be viewed for free over three months, as part of a web advertising campaign of, say, an electric appliance. If there are enough viewers, the merchandise and film will gain major exposure. The manufacturer of the merchandise would have to agree to purchase the right to air the film free of charge in their ad for a specific period of time. Once the amount of access to the site reaches a predetermined threshold, we could then proceed to publish that particular work, this time in the form of an electronic book. This is merely one possibility, but the point is that it is important to put new ideas such as this into action.
A team of localization specialists for anime
Koji Nagai, Producer of the Space Brothers animation film, Yomiuri Telecasting Corporation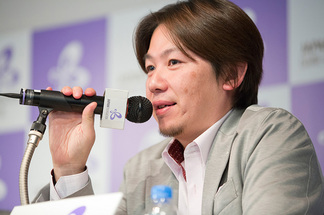 Space Brothers was extremely well received at the recent promotional events in Indonesia. But a great reaction does not immediately lead to a broadcast deal or a boost in sales. Those are entirely different issues.
Most foreign broadcasters have a strong preconception that anime is for children, so they assume anime targeting adults, such as Space Brothers, is not worth airing because they would not attract viewers so much. Overseas agencies that provide or distribute media programs to broadcasters all share this perception. This means is that no matter how popular Space Brothers becomes in Japan, the chances of the show reaching overseas viewers are quite low. The recent trip to Indonesia highlighted this problem.
As mentioned earlier, the "Cool Japan" branding does not automatically guarantee success for Japanese exports. Manga that are popular overseas these days are classics, like Doraemon and Naruto, but more recent works are not so well known. It is misconception that Japanese anime is a huge hit outside Japan. Given the current environment, the manga and anime business needs a new approach, and Yomiuri Telecasting decided to overcome the challenges by managing the localization process in-house.
In the past, we would begin translating only after a film had been sold to a foreign broadcaster, partly to avoid a loss in revenue. This is not an optimal practice, however, as valuable time can be lost before the business gets off the ground. Another major issue is making sure the dialogue in the film is translated while maintaining the essence and spirit of the original work. The quality of translation varies tremendously depending on the individual translator's level of attachment to the work. To ensure the highest quality, we switched from outsourcing to in-house team and our localizing experts translate all our animation films.
The success of anime in overseas markets depends largely on the passion and commitment of the individual making the pitch to foreign media companies. The more the promoter understands the work's value and appeal, the higher its success rate is. As Mr. Sadoshima said earlier, a half-hearted proposal will only be another item in an agent's long list of broadcast options.

Promising potential of Space Brothers
Recently the circumstances surrounding anime have been changing dramatically in Japan. Late-night programs targeting so-called otaku, or geeks, are increasing its presence. As anime is usually based on manga, the types being published have changed, with works targeting a specific readership or niche markets, becoming more popular.
As a specialist of the anime series broadcast on national television network, I know little about the geek anime, but I have no doubt that viewers consist of only certain groups of adults and that more and more children are turning their backs on anime. It is also becoming increasingly difficult to find the contents that appeal to wider viewers.
Would people who grew up without anime as children watch otaku anime when they become adults? I doubt it. The current trend is leading to my concerns that the anime industry may dwindle over time and that anime itself may not even exist in ten or twenty years' time. It is therefore imperative that we create the anime versions of Space Brothers and other works that appeal to a wide variety of people. To do that, the industry needs to create manga for readers of all ages.
My intention is to reverse the time slots for anime programs. In our station, many have been moved from the late afternoon or evening to late night. Granted, this was mainly due to financial reasons as we are a commercial broadcasting company, but we won't see another One Piece, Naruto, or Case Closed unless we change the situation.
We have already made some progress. In April 2013 Space Brothers was moved from the Sunday morning slot to Saturday evening. Along with Case Closed, which is shown after Space Brothers, we successfully created a one-hour time-slot dedicated to anime during the prime time for children's programming. This is a positive step forward and works like Space Brothers will be loved and appreciated by many. We can improve the future outlook of anime by creating works we can proudly share with a vast audience from around the world.

The event on April 22, 2013, also featured a voice-recording workshop conducted in Indonesia by Nami Okamoto.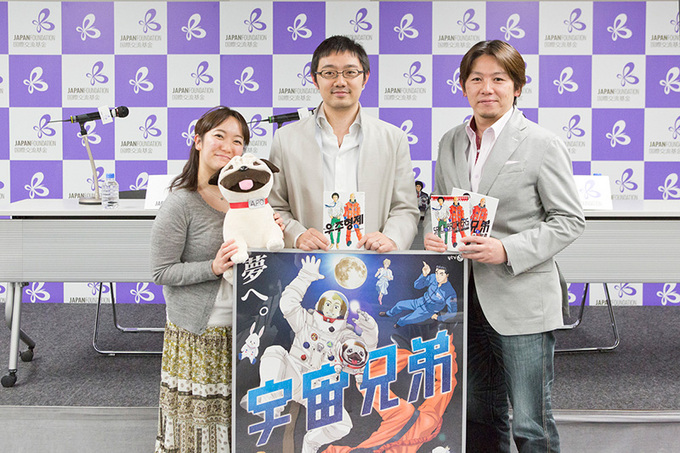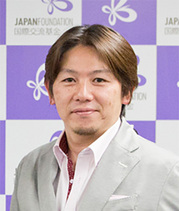 Koji Nagai
Producer of Space Brothers (anime), Yomiuri Telecasting Corporation
An animation film producer. Nagai served as director of music, variety and news and information programs. He has produced multiple prime time and day-time anime programs on a national television network in Japan, such as Kekkaishi, Yatterman, Yumeiro Patissiere, Beelzebub and Space Brothers.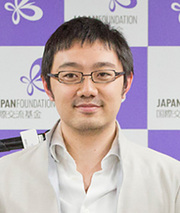 Yohei Sadoshima
Editor of Space Brothers (manga) and CEO of Cork, Inc.
The founder and CEO of Cork, Inc. Sadoshima worked for Kodansha, Co., Ltd., a major Japanese publishing company, as an editor of many popular manga including Vagabond, Dragon Zakura, Hataraki Man and Space Brothers before he started Cork, Inc. He raised the questions of the relationship on the authors, editors and publishing companies at that time. After leaving Kodansha, Sadoshima founded his current company, an agency that represents authors.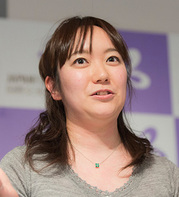 Nami Okamoto
Voice Actor in Space Brothers (anime), Across Entertainment, Inc.
Okamoto has done a voice acting job in numerous animation films, including Kekkaishi, InuYasha, Anpanman and Case Closed. She has also worked in various areas as a stage performer, MC and voice acting instructor at Tokyo Net Wave, a technical college.