Manga Research beyond National Borders
Jaqueline Berndt
Professor, Faculty of Manga, Kyoto Seika University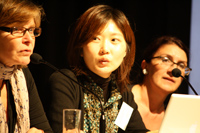 Now that Japanese manga is part of global youth culture, academic research in the field has been conducted around the world. Such research used to be the domain of critics who understand Japanese and Japanologists like Frederik L. Schodt, who published a groundbreaking book, Manga! Manga! The World of Japanese Comics in 1983. These days, specialists in non-Japanese comics have started to make reference to Japanese manga, and young academics who grew up on manga and anime (animated cartoons) outside Japan write dissertations on the subject. This means that the main reasons for exploring the subject are not only the economics of manga or its apparent popularity, but also genuine interest in comics, desire to study Japanese culture and the culture of the early 21st century it represents, and enthusiasm for fan culture activities.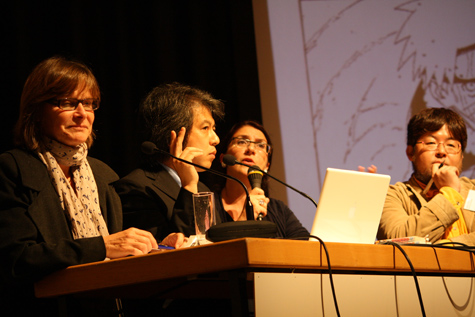 To promote interaction among researchers in the face of the globalization of manga, the Kyoto Seika University International Manga Research Center hosted the first international conference in December 2009 (*1). The second one was held in the Japan Cultural Institute in Cologne, Germany in the fall of 2010 in collaboration with the Japan Foundation, the University of Cologne, the University of Leipzig and the University of Tuebingen (*2). Researchers from German-speaking and English-speaking countries, Belgium, Italy and East European countries gathered to attend this conference. When we announced prior to the conference that it would focus on inter- and transcultural aspects of manga, more registered participants than expected came forward to say that they wanted to discuss Japanese manga rather than American and European comics.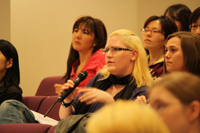 In a keynote lecture, Shodt reviewed the international nature of Japanese manga and localization of manga between Japan and the U.S. His talk was unique and valuable in that it linked manga and cultural exchange well. A Canadian specialist in German literature, Paul M. Malone presented a report on German manga artists, and Chie Yamanaka on the analysis of discourse in Korean manga. The issues these two researchers raised also had a cross-cultural nature. Other topics covered include cultural exchange between countries and interactions between commercial magazines and doujinshi (fanzines). In a workshop held on the third day entitled Manga kenkyu he no chousen toshite no Naruto (Naruto, a ninja manga, as a challenge in manga research), Tomoyuki Omote introduced his theory on Japanese manga magazines, and Yukari Fujimoto defined functions of yaoi (male-male romance manga). At the end of the conference, manga critic Go Ito likened cross-border research on Manga to a spiral winding around common interest in manga culture. What came to our attention as part of the spiral was an issue of copyright which could hinder our research. This issue, as well as other matters brought up in previous conferences, will continue to be discussed in a 2011 fall conference in Bucheon, South Korea.
*1 Comics Worlds and the World of Comics, 1st International Conference, Kyoto International Manga Museum, Dec. 18-20, 2009. To view a conference program and a free, downloadable collection of papers presented in the conference, click here.
To view a conference report by Jaqueline Berndt, click here.
*2 Intercultural Crossovers, Transcultural Flows: Manga/Comics, Sept. 30 - Oct. 2, 2010. To view a conference program, click here.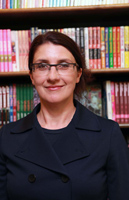 Jaqueline Berndt
Professor of comic theory at the Faculty of Manga and Director of the Graduate School of Manga, Kyoto Seika University; Deputy Director of the International Manga Research Center She was born in Germany in 1963. She moved to Japan right after she received a PhD in aesthetics and art from the Humboldt University of Berlin in 1991. Her major publications include Manga no kuni nippon: nihon no taishu bunka, shikaku bunka no kanosei (Japan, Land of Manga: The Potential of Japanese Popular Culture and Visual Culture), Man-bi-ken manga no bi, gakuteki na jigen he no sekkin (Study on the Aesthetics of Manga: From an Academic Point of View) and Reading Manga. Jaqueline Berndt Website