Japanese Films Once Captured Chinese Hearts
Liu Wenbing
About 30 years ago, Japanese movies enjoyed a period of unprecedented popularity in China. Movies such as Kimi yo fundo no kawa wo watare (You must Cross the River of Wrath; 1976, Director Junya Sato), Sandakan hachiban shokan: bokyo (Sandakan Brothel No.8; 1974, Director Kei Kumai), Ai to shi (Love and Death; 1971, Director Noboru Nakamura), and Suna no utsuwa (Castle of Sand; 1974, Yoshitaro Nomura) were great hits and the names of Japanese film stars Ken Takakura, Momoe Yamaguchi, Komaki Kurihara, and Ryoko Nakano became well known throughout the nation. The success of these movies also caused a shift from a negative image of Japan as an invasive and militaristic state to a positive one in which Japan was perceived as a modern and affluent nation with an advanced economic system.
The political circumstances within China at that time had a major influence on the influx of Japanese films. With the signing of the Treaty of Peace and Friendship between Japan and the People's Republic of China in 1978, relations between the two countries entered a period of mutual goodwill and, furthermore, political conditions in China experienced a major shift after the end of the Cultural Revolution (1966-1976) to a policy of economic reform. Japanese movies were shown because Japan was a model of the developed economy to be attained through Deng Xiaoping's reforms.
In this period, most Japanese movies were exported to China through the Japan Film Festival events held almost every year between 1978 and 1991. The seven or eight Japanese movies shown at each Festival were later distributed to theaters across the country. A total of over 80 Japanese films were seen by the Chinese public in this way and this system of distribution ensured that the popularity of Japanese movies continued for a long time.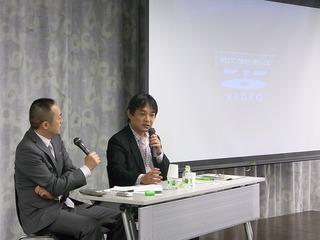 At that time, China did not have adequate funds to buy foreign films, so that most of the American and European movies shown in this period were either low-budget, little-known works, or had been created in the distant past. On the other hand, the Motion Picture Producers Association of Japan, co-host of the Japan Film Festivals with China, was enthusiastic about promoting Japanese movies for little or no profit, due particularly to the efforts of Yasuyoshi Tokuma, founder of Tokuma Shoten Publishing Co., Ltd. In contrast with the other foreign movies shown in China during this period, Japanese films were of exceptionally high quality, being recent works dealing with a variety of subjects and genres. They ranged from the socially conscious movies by Satsuo Yamamoto to the heartwarming dramas by Yoji Yamada, the spectacular productions by Haruki Kadokawa, and anime movies by Hayao Miyazaki. Moreover, these films were screened in China only slightly behind their premiere in Japan, another factor which contributed to their popularity.
At the same time, the many lavish and sophisticated film techniques used to direct, shoot, and edit Japanese movies greatly influenced Chinese movie directors such as Zhang Yimou and Chen Kaige, well-known figures in Japan. At that time, the Chinese movie industry had been struggling to rid itself of the tight code used in the production of propaganda films which predominated during the Cultural Revolution, and to explore new approaches which would give birth to a new type of Chinese movie.
Incidentally, I was an ardent fan of Japanese movies myself as a child. When I was ten years old, I saw the movie Kimi yo fundo no kawa wo watare in a movie theatre. I remember being so overwhelmed by the exciting content of the movie and by the dashing hero Ken Takakura, that I hid in the restrooms until the next performance began so I could watch it again without having to pay for another ticket. Looking back, I feel that the experience was the starting point of my career, motivating me to come to Japan to study movies and eventually become a scholar of Japanese cinema.
However, in recent years, there has been a sharp drop in the screening of Japanese movies in China, and their popularity is already a thing of the past. One wonders whether a time will come when Japanese movies will once again play a role in improving relations between Japan and China.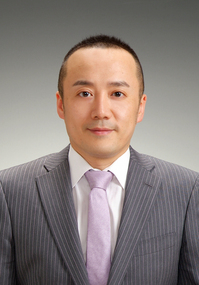 Liu Wenbing
Liu Wenbing was born in the Shandong Province of China in 1967. He was awarded a doctorate from the University of Tokyo Graduate School of Arts and Sciences. He is a part-time lecturer at Waseda, Senshu, and Wako Universities. Liu is the author of several books including Eiga no naka no Shanhai--hyoushou to shite no toshi∙josei∙puropaganda (The City of Shangahi as Shown in Film--the City, Women, and Propaganda as Representational Symbols), Keio University Press, 2004; Chugoku 10 okunin no nihon eiga netsuai shi--Takakura Ken, Yamaguchi Momoe kara Kimutaku, Anime made (Looking back on one billion Chinese peoples' infatuation with Japanese movies: from Ken Takakura and Momoe Yamaguchi to Kimutaku and Anime), Shueisha Shinsho, 2006; Nihon eiga wa ikite iru, dai 7 kan(Japanese Movies are Alive and Well: Volume 7), Co-author, Iwanami Shoten, Publishers, 2010.