Activity Reports:Japanese Studies and Intellectual ExKyoto Conference on Culture and the Environment: Seeking New Global Role for Japan A Future Agenda for the Global Partnership: Defining Culture as a Fundamental Factor of the Environmental Management
Japanese Studies & Intellectual Exchange Department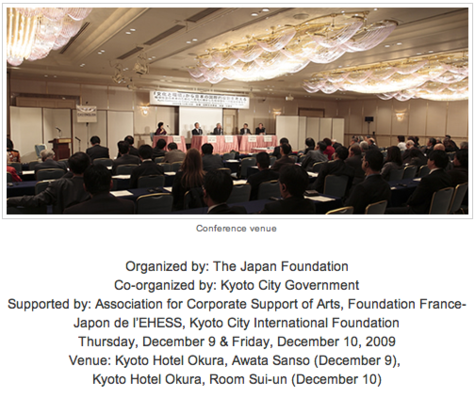 The Japan Foundation in collaboration with Kyoto City Government hosted the conference entitled "Kyoto Conference on Culture and the Environment: Seeking New Global Role for Japan - A Future Agenda for the Global Partnership: Defining Culture as a Fundamental Factor of the Environmental Management".
The conference touched upon new and original perspectives for the current environmental challenges that the world today faces. The location of the conference, Kyoto, a well-known city with historical and traditional values, played a great role in introducing and digging down about Japan's identity, its originality and universality. The conference was based on the findings collected from several study group meetings held months before the conference.
The conference had two phases: the first day on December 9 where panelists gathered for informal closed roundtable meeting from 11am to 4pm, and the second day on December 10, where presentations and a discussion were shared to the general public at the public forum from 1:30pm to 4:30pm.
Click here for the overview of the conference and the program of the public forum on December 10.
>>The key findings of discussions during Kyoto Conference are summarized in the Summary Statement by the Chair (42.4KB)

Photo gallery from December 9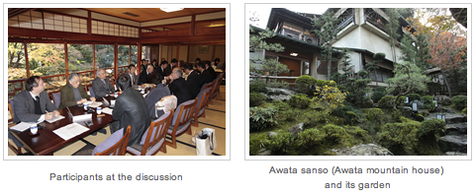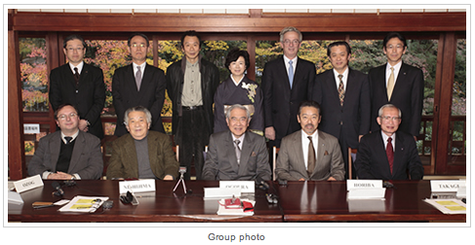 Program of the public symposium on December 10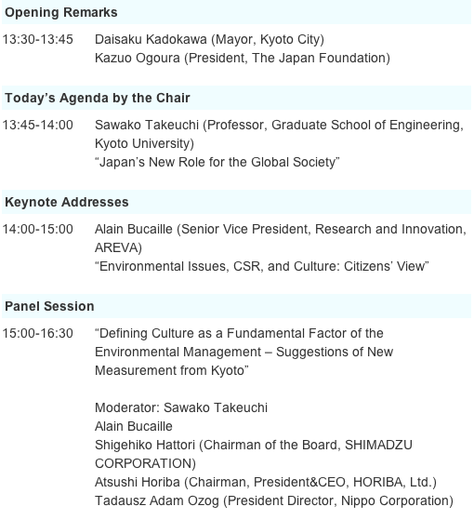 Photo gallery from December 10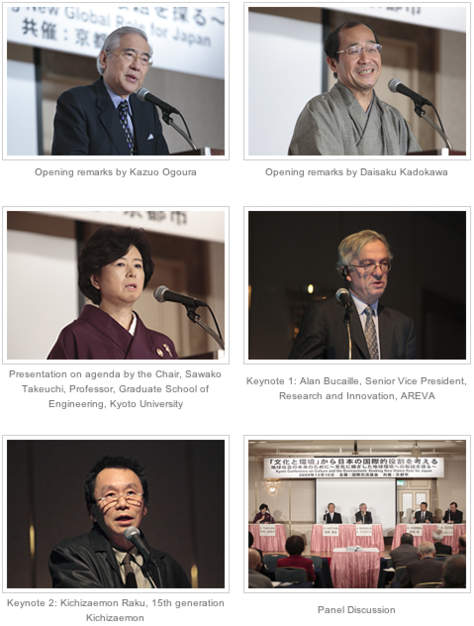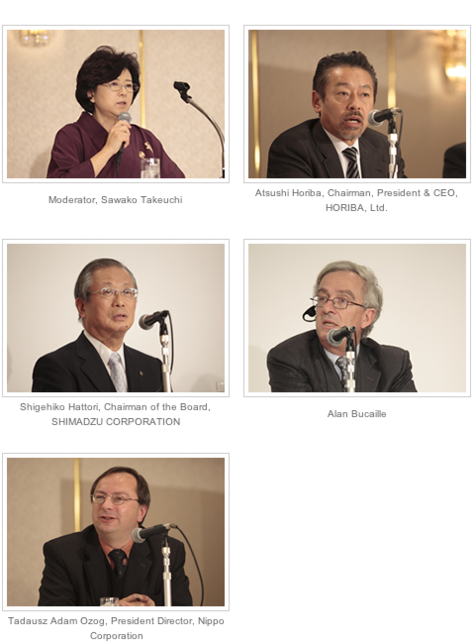 The two days were dedicated to discuss the overwhelming issues on environmental protection and what we can do about them. The organizers will share the key findings of this conference with the people interested in this topic and continue to explore the issues together.