Venice Biennale Japan Pavilion: Recognizing the Significance of Architecture as a Blessing
Hiroshi Minamishima
Art Critic
Professor at Joshibi University of Art and Design
The Japan Pavilion won the Golden Lion for Best National Participation at the 13th Venice Biennale International Architecture Exhibition, which took place from August 29 to November 25, 2012. I imagine the pavilion commissioner Toyo Ito, an internationally renowned architect and winner of the Golden Lion for Lifetime Achievement in 2002, must have been overjoyed with the news, especially after architects in Japan had experienced the crushing verdict of the Great East Japan Earthquake of March 11, 2011.
For myself, I was thrilled with the award as a member of the Japan Foundation's committee on international exhibitions and one who recommended Mr. Ito as commissioner. But, perhaps more than that, I was delighted with the outcome of the Japan Pavilion "Architecture. Possible here? Home-for-All" presentation as a clear architects' statement that, I believe, would change the nature of architecture post-March 11.
Of course, questioning the possibilities of architecture in response to the devastation of the Great East Japan Earthquake had not exactly been a prerequisite in the selection process of the Japan Pavilion commissioner. But I believe the seven committee members shared a subconscious expectation for the Japan Pavilion to be an architectural presentation that would bring hope in light of this earthquake disaster.
The following is a statement I submitted to the committee to recommend Mr. Ito as commissioner during the selection process. When I read it again now, though I wrote it myself, I am happy to find that it turns to be overlapping with an impression that I had after seeing the actual exhibition in Venice.
After the devastation of the Great East Japan Earthquake, we saw that the disaster victims built temporary "houses" out of what material was left, using their knowledge to survive, and trying to forge on to make a "place" where people could gather as a community and take comfort in being alive. With an absence of architects or engineers on site, the elders were the ones who gave instructions and the younger generation followed their lead to build the "houses". I think this unwittingly reminded us of how architecture originally emerged in this world, and how today's architects simply exist on the excessive value placed on them by the working class, and are fundamentally high class workers of one branch in the system of division of labor, satisfying the demands of bourgeois curiosity.
But I do not believe this means that architects have failed. Architects have always assessed the value of their occupation objectively through this kind of inner struggle. The disaster had simply magnified their struggles and hesitations, asking each of them to face up to their role and existence as architects.

As such, I would like to recommend Mr. Ito as the commissioner of the Japan Pavilion for the 13th International Architecture Exhibition, Venice Biennale, because he is one of the first architects to recognize the issues posed by the March 11 earthquake, and question the responsibilities and duties architects should fulfill, even including what they are unable to do. This was clear in his actions after the earthquake, forming the Kishin no Kai group with his architect colleagues as a platform for architects to regenerate themselves.
I also believe his Kishin no Kai initiative was not a sudden inspiration on his part. Certainly, it had been his response as an elder to the subconscious hopes and demands of the architects who had lost sight of the basis of their social significance in the disaster. But it had also emerged from his architectural activities leading up to that time. Ten years earlier, Mr. Ito had worked on his Sendai Mediatheque project, which he recalls as a project that took him back to his starting point as an architect, and it had enabled him to feel the "wealth" of passers-by, making the "house" breathe as a receptacle of the extremely anarchical desire of "everyday life." Then, as the commissioner of the Kumamoto Artpolis, he opened his Ito Juku architects' school, consisting of a small group of people without hierarchy, was a place to exchange their sensitivities--which somehow overlaps with the aforementioned relationship between the elders and younger generation in the disaster-stricken areas. It was probably this architectural path that allowed him to bring up this proposal, questioning the possibilities of architecture in the aftermath of the earthquake.
I hope him to bring in not only the "Ito School" architects but also potential architectural human resources including "elders and younger people," while expecting his presentation to question the role of architecture and architects, what they can and cannot do in this post-March 11 world. I recommend Mr. Ito as the Japan Pavilion commissioner, and look forward to seeing a presentation being an extension of his work since the Sendai Mediatheque and born from his Ito Juku space and workshops, projecting the question of the possibilities of architecture to the people of the world.
What actually made Ito's plan stand out in the oral presentation for the second round of selection was his awareness of the possibilities of architecture which also included its limitations. Mr. Ito presented the "Architecture. Possible here? Home-for-All" installation plan; covering interior walls of the pavilion with photos of Rikuzentakata, an devastated area by the earthquake, provided by the photographer Mr. Naoya Hatakeyama; installing countless sketches of "Home-for-All" that Mr. Ito had asked not only architects but also children to draw after the earthquake; and placing architectural models created by Kumiko Inui and Sou Fujimoto at the centre of these drawings and photos. Mr. Ito also proposed to build a life-size model of "Home-for-All" for visitors to experience in front of the Japan Pavilion entrance. This plan, including the keyword of "Home-for-All," discarded the fantasy of architecture as a core industry comparable to the modern military industry, and presented such a naked and simple form of architecture that it had taken the committee members by surprise.
Of course, that is not to say the other candidates' plans were not attractive. But theirs seemed to try and prolong the pre-March 11 glory of architecture, and we could not help feeling that they were based on unfounded confidence, that those candidates were hiding their true anxieties towards architecture and their hesitation in calling themselves architects. I think this might be what made the difference with Mr. Ito's plan.
At the screening commission, there was a question I asked all the candidates including Mr. Ito, and that was "How will your plan accommodate not the living, but the dead?" Of course, I was not looking for a clear-cut answer. It was a question to try and see the look on the faces of people who called themselves architects as they showed moments of hesitation. The person who, to the greatest extent, did not hide his expression of anguish was none other than Mr. Ito.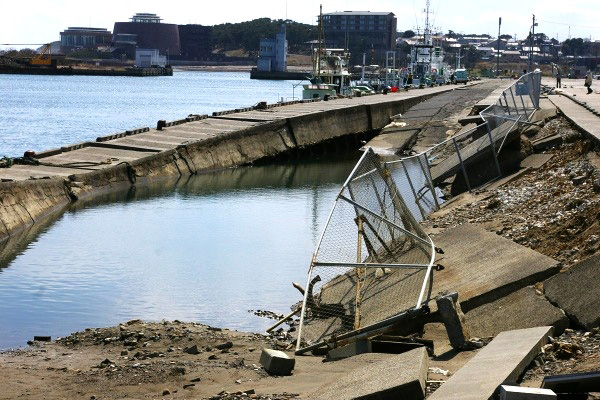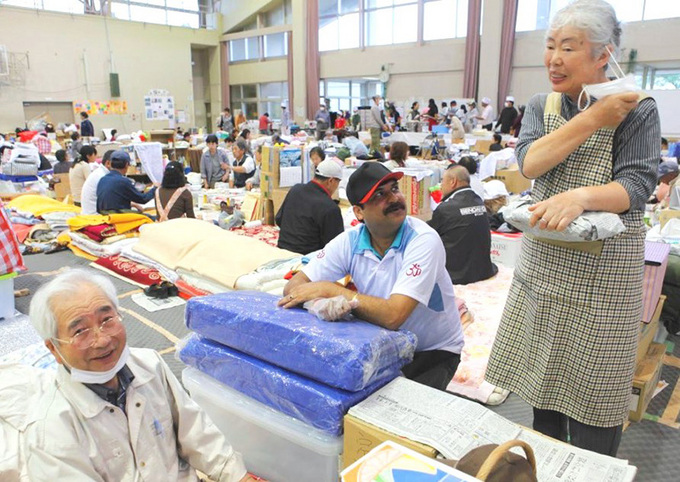 When Mr. Ito finished his presentation, all the committee members fell silent. Though there were no words, we all looked at one another and agreed Mr. Ito was the person we needed. Thus, he was selected by unanimous vote for the Japan Pavilion commissioner.
Nevertheless, it was true that architects had lost confidence in themselves however hard they tried to hide it. It did not matter if you were a creator or not. We had been left hanging in the earthquake crisis, not only in the impacted areas but all over the nation, and as the Fukushima Daiichi nuclear plant continued to leak radiation, we were losing faith in our country; it was this situation that pointed to the harsh reality that the nation had absolutely no trust in us. But had everyone really lost their faith in architects? It was at such a time when we were shown what a real community looked like; it was not this fantasy of a nation but something that let each of us breathe as small individuals. We also witnessed the true knowledge that a community requires and what it means to be human in the aftermath of the earthquake. In that sense, I must confess that the question I asked of the candidates was a question I asked of ourselves.
After being appointed, Mr. Ito, with his architects and photographer, spent the next eight months preparing for the exhibition by standing on the flattened ground of Rikuzentakata, robbed of all its buildings, and listening to the survivors to try and find where the first line should be drawn on this horizon, and with what material and what kind of touch.
There were, however, two major changes to the plan along the way. The first change involved with interior walls. Mr. Ito now wanted to cover the walls with Mr. Hatakeyama's photographs in a panoramic view instead of many "Home-for-All" sketches drawn by people. I had doubts about this change, because one of the things the committee had agreed on for this exhibition was that we did not want to make it a repetition of the 1996 Japan Pavilion "Fractures" that combined architecture with photographs to show the tragedy of the Great Hanshin-Awaji Earthquake. I was actually there to see the 1996 Japan Pavilion, and it had been an impressive space as a kind of paradoxical homage to architecture, critical of architecture as a powerful force. However, it was also an exhibition that made me realize that the combination with photographs might mislead viewers regarding the true essence of architecture. Since the initial plan for this Biennale proposed to show a few of Mr. Hatakeyama's photographs as a subtle device to bring people's emotions closer to that moment of the earthquake when entering the Japan Pavilion, not as a record of the disaster but to make visitors think about what memories are, the idea of a panoramic dramatization of the Japan Pavilion became a cause of worry for me.
The other change was not to build the life-size "Home-for-All" in Venice, but to bring it back to Rikuzentakata where it should be. I believe that was a smart decision. Evidently, Mr. Ito's plan had a purpose besides serving this international exhibition. "Would it be possible to build architecture here?" was a question directed at the areas impacted by the earthquake like Rikuzentakata, and building the actual "Home-for-All" in Rikuzentakata would be a move making the statement of the exhibition in Venice more sense.
Though I had my doubts, the subsequent approval for the two changes was based on the committee's understanding that Mr. Ito's basic stance as commissioner had not changed. So it was that I would go to the International Architectural Exhibition, Venice Biennale vernissage with mixed feelings, some trepidation that the presentation might be over-dramatizing the tragedy, and excitement, looking forward to seeing what kind of architectural texture Mr. Ito had managed to achieve along his vector of admitting to the limitations of architecture.
The director of this International Architecture Exhibition, Venice Biennale was the British architect Mr. David Chipperfield, and his theme was "Common Ground." It aimed to free architecture from its historical background of being something for the privileged, and to return it to a place where all citizens can participate. But, though I am sure it was this Biennale's mission to find common ground, I was curious to see how successful it would be in overcoming the fantasy of the "common" founded on Western values ever since the bourgeois revolutions. Fifty-five countries participated in the festival, and it did prove to be an interesting exhibition with new participants, each reflecting the situation in their own countries.
As I approached the Biennale entrance at the Giardini, I was hit with a strange nervousness. It was the same path I had walked along for more than 20 years since 1988, but I felt something completely different from when I was the Japan Pavilion commissioner in 2009. It was an emotion I could not translate into words and this frustration made my feet heavy. Maybe it was fear that I would have to face the harsh question I asked of the architects, that it was now coming back to haunt me.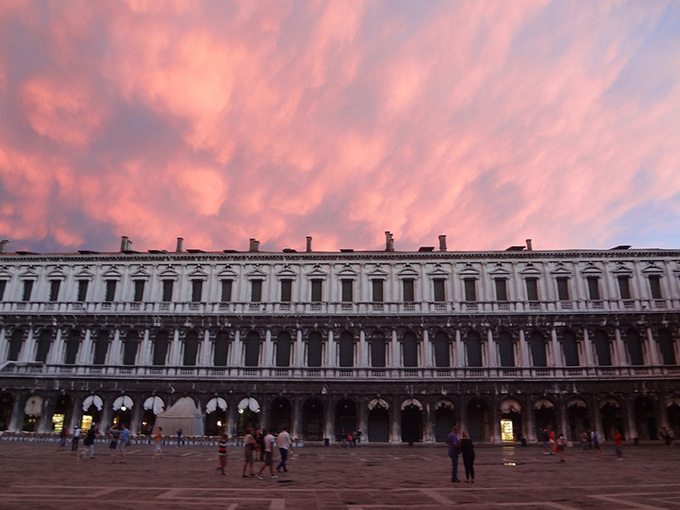 At last, I was standing at the entrance of the Japan Pavilion, and it was time to actually see inside. But what was this? There was no architecture to be seen. There was only light--not too bright, not too faint. There were cedar wood pillars sprouting from the floor, photos on the walls, and individual architectural models. They all seemed to serve as one light source, just like a human body emanating light. The space was dominated by light filled with nostalgic warmth.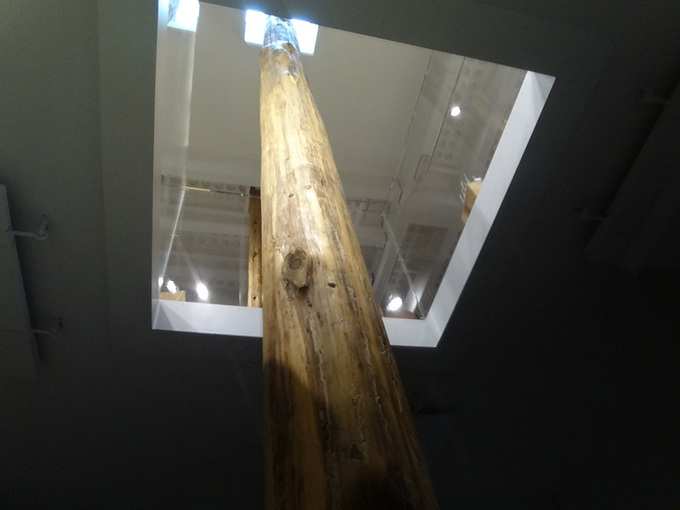 The walls were covered with Mr. Hatakeyama's photos, but since they were of the landscape after the rubble had been removed, they negated a clear point in time. You could not tell whether they were from the scenery before or after March 11, or from the past or future, and they managed to capture the tragedy in a strange light. It might also have been that we were given the opportunity to see this light that only shines on a world that has lost everything. I must note that the light source that shone brighter than anything else was the many architectural models by Kumiko Inui, Sou Fujimoto, and Akihisa Hirata. They were such simple architectural models that could be perceived as restorations of the houses that used to stand here or houses to be built here in the future. But while blending confidence and freedom as with freehand drawing together with a kind of hesitation and recklessness, they had acquired a strange velocity--though it is unclear where this velocity was taking this architecture--but the ceaseless crossover and diffusion of this velocity had become the light filling the Japan Pavilion.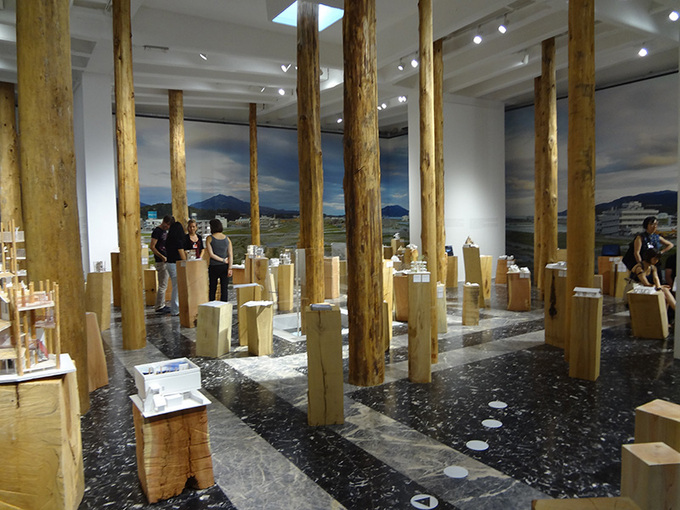 Indeed, the architects must have felt pleasure but also trepidation when Mr. Ito asked them to participate in the project. Being exhibitors of this Japan Pavilion also possibly meant that they would have to denounce themselves as architects. But what they had chosen to do in order to objectify the earthquake was to create architectural models--incomplete architecture that is nothing more and nothing less--in the amplitude between the two realities of Rikuzentakata and their own studios, and do so by working together. I imagine that for the past months they must have struggled for ideas and toiled over commissioner Ito's statement, "Is architecture possible here? = Architecture is possible here", with the emotions of resistance, anxiety, hesitation, discovery, sympathetic resonance, and approval, and also thought about life and death. I believe the whole course of the exhibition preparation including these had manifested itself as this light in the pavilion.
In terms of the "elders and younger generation" which I mentioned in my initial recommendation statement, you could say that Mr. Ito was the elder, and the architects and photographer, the younger generation. What connected the two must have certainly been a kind of ancient order that helped form primitive communities. Moreover, that order is something that emerges in line with the order of nature, and that meant death was also a wealth to be shared within that order.
When I asked Mr. Ito whether the "Home-for-All" would also house the dead, I wonder what had been the true answer that had passed through Mr. Ito's mind. From my point of view, I believe that the "Home-for-All", built in Rikuzentakata for people to relax and feel at home in, will never be a place for them to drink tea and enjoy some laughs. I believe it is destined to become a house of light, with a noble purpose where the dead can return and people can remember their hometown.
One of the reasons cited for this Golden Lion award was "humanism". But I feel this is a little off the mark. "Humanism" is a concept that was born in modern civil society and is exchangeable with the concept of human rights created in urban civilization. I believe Mr. Ito and his colleagues were victorious because they had been following--or in Heidegger's notion of "hearing"--the more primitive rules and voice of order, trying to restore the idea of architecture as a blessing of life and being. Moreover, it must not be forgotten that this was what they learned through the dialogue with the dead.
The areas devastated by the Great East Japan Earthquake are still void of architecture. But when we question, "What is architecture?" I feel that this scenery of a total absence of architecture is what awakens our senses more than anything else.
I believe the Japan Pavilion at the International Architecture Exhibition, Venice Biennale "Architecture. Possible here? Home-for-All" may change in form but will live on as one light. Architecture is a part of us. Given that we are beings that already contain death ingrained in our existence, architecture must be undoubtedly reborn time and time again as a blessing from death to life, as well as from life to death.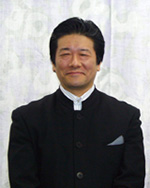 Hiroshi Minamishima
Professor of Art Produce and Museum Studies at Joshibi University of Art and Design and former Director of Contemporary Art Museum, Kumamoto.
Born in Nagano Prefecture, Japan, in 1957, and graduated from the School of Art and Design, University of Tsukuba. After wandering about in India, was involved in the founding of several museums in Japan including Iwaki City Art Museum and Hiroshima City Museum of Contemporary Art. Received a scholarship from the Fondation Cartier pour l'art contemporain and studied in Paris, while working as an independent curator. Produced the Poland tour of the renowned butoh dance group, Asbestos Studio. From 2000, engaged in his fifth museum opening preparation for the Contemporary Art Museum, Kumamoto (CAMK). Curated exhibitions including the "Attitude" exhibitions and "Iki-ningyo and Kisaburo Matsumoto," raising awareness of a variety of artistic expressions that are often neglected, ranging from contemporary art of former communist countries to art works made by Hansen's disease sufferers and iki-ningyo or traditional spectacle dolls. Also curated the "Marina Abramovic: The Star" and "Ann Hamilton voce" exhibitions for the first time for a Japanese public art museum.
In 2008, won The Western Art Foundation Prize Arts and Sciences for the "Attitude 2007" exhibition. Was one of the co-curators of the International Triennale of Contemporary Art (ITCA) 2008 in Prague, and the Japan Pavilion commissioner for the 53rd International Art Exhibition, Venice Biennale in 2009. Author of Buta to fukuin (Pigs and the Gospel) (Shichiken Publishing) and recent publications include Yokoo gekijo: Yokoo Tadanori no engeki, eiga, concert poster (Yokoo Theatre: Tadanori Yokoo's Performance, Film, and Concert Posters) (co-written with Tadanori Yokoo, ggg Books special edition 8).