Tomita's Globally Reverberating Sound: From Its Origins to Symphony Ihatov
Isao Tomita (Composer/Synthesizer performer)
Moderator: Hidekuni Maejima (Sound & Visual writer)
Guest: Hiroyuki Ito (President, Crypton Future Media)


Isao Tomita is a pioneer of synthesized music and a leading Japanese composer. In our top story, we will present an extract from the lecture held to commemorate Mr. Tomita's reception of the 2015 Japan Foundation Award. Mr. Tomita is a world-class sound creation trailblazer who is constantly creating innovative music. In the 1970s, he released Japan's first ever music album featuring a Moog synthesizer, and in recent years used the virtual singer Hatsune Miku as a soloist in Symphony Ihatov, a musical adaptation of Kenji Miyazawa's literary works. The first part of the lecture looked back on Mr. Tomita's achievements and was facilitated by sound and visual writer Hidekuni Maejima. Hatsune Miku's creator, Hiroyuki Ito, joined in from the second part, which described the lead-up to the birth of Symphony Ihatov. During the final part, a few details on Mr. Tomita's latest project were revealed.

(From the commemorative lecture for the Japan Foundation Award 2015, on November 17, 2015 at TKP Garden City Takebashi Hall.)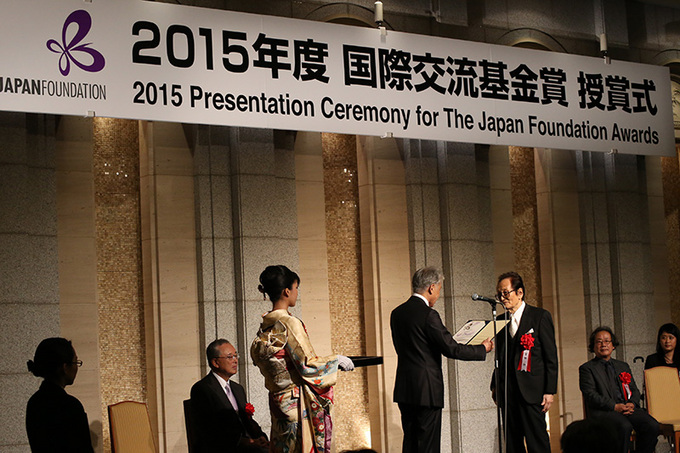 At the Presentation Ceremony for the 2015 Japan Foundation Awards (October 19, 2015)



Tomita establishes himself as a world-class figure through impressive and innovative achievements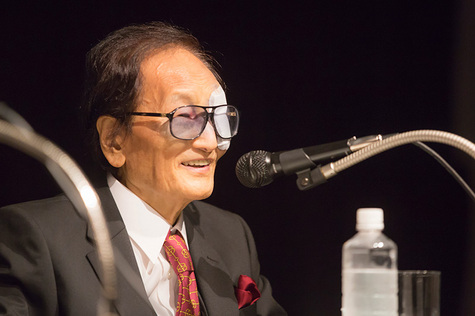 A huge round of applause welcomed Mr. Tomita on his appearance at the packed hall.

Isao Tomita (IT): The other day, I fell down at my home. I wanted to look good for this occasion, but I have to go on stage wearing this bandage. It really is a pity! [laughs]

― The lecture opened with those humorous words by Mr. Tomita. First, Tomita Isao no Kiseki (Tomita's Isao's Path), a video produced several years ago, was shown on a screen in the hall. This documentary presents Mr. Tomita's journey, starting with his childhood experiences.―


---
Excerpts from the Narration in Tomita Isao no Kiseki
Beijing 1938. The six year-old Tomita is enchanted by the mystery of the sounds heard from unexpected directions at the Echo Wall in the Temple of Heaven. This experience can be considered the beginning of his quest for the origin of sound, which he would continue to pursue relentlessly in the future.

When he was in high school, a performance of Stravinsky's The Rite of Spring, which he heard on a radio broadcast for the U.S. Occupation forces, had a profound impact on him. Since it wasn't available in Japan, he ordered an LP record from the United States. In college, he studied under a composer, and in his second year composed "Fusha" (Windmill), which was selected as the number one set piece for the choral competition of the Japan Choral Association. This was how he got his start as a composer.

Hearing Switched on Bach, the world's first recording made with orchestration by a Moog synthesizer in 1970 inspired him to buy his own Moog synthesizer. After a year and four months of preparation, he completed his debut synthesizer album, Snowflakes Are Dancing. The album was highly ranked in the Billboard classical albums chart. At the 1975 Grammy Awards, he was the first Japanese person ever to be nominated, garnering nominations in four categories and establishing his international credentials.

In 1984, at the Danube River in Linz, Austria, he performed an outdoor Sound Cloud concert featuring super-dimensional sound that came from the riverbanks, the river surface, and the air. In 1986, he performed another such concert on the Hudson River, as part of the Statue of Liberty Centennial. This concert attracted an audience of 100,000. In 1988, he held another concert on the Nagara River (in Gifu Prefecture, Japan).

In 1998, Mr. Tomita composed an orchestral piece featuring traditional Japanese instruments and the synthesizer called The Tale of Genji, Symphonic Fantasy, based on Jakucho Setouchi's modern Japanese translation of The Tale of Genji. The composer conducted performances himself in Tokyo, Los Angeles, and London.
---



Hidekuni Maejima (HM): As the video showed, Mr. Tomita experienced mysterious reverberations of the sounds at the Echo Wall in the Temple of Heaven as a five or six year-old boy. That childhood experience later bore fruit in his surrounding sounds, but I also believe his encounter with Stravinsky's ballet music, The Rite of Spring, was another important event. That is because hearing this record is what made him aspire to become a composer and start studying orchestration from the basics.

Mr. Tomita went on to work on a great deal of orchestral music, and also bought an imported Moog synthesizer, the main component of which cost 10 million yen, by himself because he felt the limitations of the instrumental timbres of orchestral music. However, the instruction manual of the synthesizer was only a sheet of paper. Before he even knew how to make sounds, he built a drawer-like box and groped around for sounds. In 1974, the album Snowflakes Are Dancing, which he completed only after going through much hard struggle and trial and error, was released on the U.S. record label RCA Records, was high-up in the Billboard classical album chart over months, and was nominated for a Grammy Award. This was an unprecedented and brilliant feat for a Japanese musician. With this work of music, Mr. Tomita made an international name for himself overnight.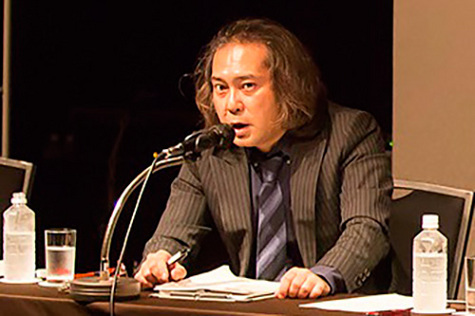 Mr. Maejima, acting as moderator, introduces Mr. Tomita's achievements

In the 1980s, he performed outdoor Tomita Sound Cloud concerts featuring super-dimensional sound in places such as the Danube River in Linz, at the Statue of Liberty Centennial in New York, and on the Nagara River. Through the Sound Cloud concerts, Mr. Tomita is conveying a message of world peace and international exchange. For example, the Statue of Liberty Centennial was held on July 4, which is America's Independence Day, a date that is very important to the Americans. This was during the Cold War between East and West, and precisely because of this Mr. Tomita decided to ask the Soviet pianist Nikolai Demidenko to play Rhapsody in Blue by Gershwin, who is known as one of the great creators of 20th century American music. In this way, Mr. Tomita's undertakings are always ahead of their time, and he always approaches them fearlessly.

Today, let's watch this video excerpt from the Sound Cloud concert at the Nagara River. We will show you this moving scene of Stevie Wonder, playing the role of an alien riding in a UFO, using music to communicate with children playing bamboo flutes.

― Here, a highlight from the 1988 Tomita Sound Cloud in the Nagara River was screened. After this, Mr. Tomita amused the audience with behind-the-scenes anecdotes from the Danube River concert held during the Brucknerfest Linz.―

IT: These concerts are held in public places, so there is some difficulty behind the scenes. The hardest one was the Danube River concert. Since water has an effect on sound, after calculating that effect, I planned to hold the concert on a boat anchored in the middle of the river. However, the day before the concert, the organizer told me, "You can't anchor the boat." I was quite troubled by this [laughter in the hall]. There was no use, and when I said, "In that case, we won't lower the anchor. We'll have the boat move upstream at a speed of one meter per minute," there was no answer. If the boat is even slightly moving, then it is not anchored, so I figured they couldn't penalize us, and that's what we decided to do [laughter in the hall]. This kind of thing happened a lot.



How the landmark collaboration of Isao Tomita and Hatsune Miku was realized

― Hiroyuki Ito, creator of Hatsune Miku, joined in the second part, and the story of Symphony Ihatov was told. The collaboration between the world-renowned Tomita and the globally popular vocaloid Hatsune Miku attracted much attention, and tickets for the November 2012 premiere performance of Symphony Ihatov in Tokyo sold out. An audience of over 1,700 people enjoyed the first overseas performance held in Beijing in May 2015.―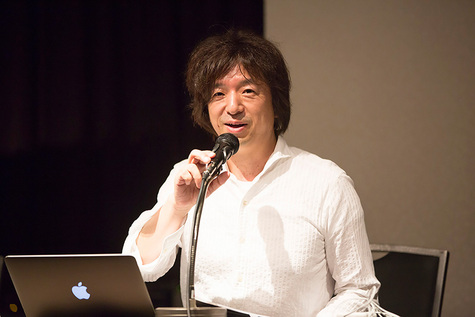 Mr. Ito reveals how the joint performance between Mr. Tomita and Hatsune Miku was realized.

Hiroyuki Ito (HI): Let me start by talking about the exact difference between Symphony Ihatov and a Hatsune Miku solo performance. Ordinarily, the instrumental performers play along with the previously synthesized 3D CG of Hatsune Miku. However, for Symphony Ihatov, Hatsune Miku has to follow the directions of the conductor just like the orchestral musicians. In other words, we have to make the 3D CG Hatsune Miku move in harmony with the conductor's direction. Therefore, we developed a system that allows us to change the tempo of the 3D CG in real time as necessary.

― In this way, they were able to make Hatsune Miku dance freely in accordance with the conductor's directions. The great difficulty leading up to this success was conveyed in the video. After that, Mr. Ito related the story of how he met Mr. Tomita.―

HI: I'll never forget March 7, 2012. I had gone to the studio of a company that deals in music production software, and Mr. Tomita was there. I was just lucky to have gotten a chance to meet him simply as a fan, but then when we got on the topic of Symphony Ihatov, he said he wanted to have Miku involved. At that moment, I told him that Miku had a concert the next day and invited him. So on March 8, the premiere night of Miku no Hi Kanshasai 39's Giving Day, Mr. Tomita was kind enough to come. Not only that, he was standing still. I would try to tell him, "Please sit down," but he stayed standing the whole time.

IT:Sitting down would mean plunging into the valley of the audience where you can't see anything. I had no choice but to stand [laughter in the hall].

HI:That's right. So I also had no choice but to stand [laughs].

IT:But you're young so that's okay [laughter in the hall].

HI:This is the back-story. I guess you could say it was a coincidence, but I thought that it could have been a stroke of good luck.

IT:Well, Hatsune Miku is a famous songstress. I was extremely worried about whether I could get her to participate. Then, she quite simply said, "I'll do it" [laughter in the hall].

HI:Right then, I blurted out, "Miku will have to adjust her singing to an orchestra's performance."

IT:Right. You said that first. Even though I was thinking that it would be impossible, you dug your own grave verbally, and I said, "Are you sure?" [laughs]

HI:In this way, he put a bit of pressure on me, so I kind of had no choice but to say that, or at least think, "Let's go for it!" This is but one example of Mr. Tomita's ability to motivate people.
When I first met Mr. Tomita, I heard that it was very hard work to get the Moog synthesizer to sing and talk. I believe that part of why he turned his attention to the new vocaloid technology represented by Hatsune Miku was because he already had his own personal history of having taken up such challenges.

― Next was a screening of a video of the Beijing performance of Symphony Ihatov, performed by a Chinese orchestra with a chorus from the Hanamaki City in Iwate Prefecture, the home of Kenji Miyazawa. The video revealed Hatsune Miku singing and dancing in harmony with the conductor's directions. The same video contained footage of Mr. Tomita returning to the Temple of Heaven for the first time in 70 years.―

HI:At the Temple of Heaven, you say that the sounds of the birds singing reverberate in interesting ways. I think this is where it all started for you. The synthesizer is that kind of instrument--you process sound in order to make new sounds. As I watched the video, I really felt that his experience of hearing sounds that do not naturally exist coming off the Echo Wall at the age of six is deeply connected to your passion for synthesized music.

IT:Looking back, it seems that way. The impression I felt then has still not left me even today, almost 80 years later. What's more, that impression has not changed a bit.



Mr. Tomita's current project Doctor Coppélius

HM:In closing, I'd like to talk about a very important topic. Right now Mr. Tomita is working on a new project involving a work called Doctor Coppélius. It is inspired from the ballet music Coppélia by the French composer Léo Delibes. In the story, the mad scientist Doctor Coppélius makes a lifelike doll named Coppélia and tries to breathe life into it. A great commotion ensues revolving around the doll.

HI:There is a model for Doctor Coppélius: Hideo Itokawa, the father of Japanese rocket development. When Mr. Tomita was a boy, he admired the Hayabusa fighter plane designed by Dr. Itokawa.

IT:Since the name of the designer was not made public during the war, I found out that Dr. Itokawa was the designer after the war. Actually, when Dr. Itokawa was 60 years old, he joined the Kaitani Ballet, which was very famous at the time. He said that from now on he was going to do ballet. He wasn't being halfhearted about it either.。

HI:The Kaitani Ballet adopted the Moog synthesizer arrangement of Holst's The Planets as a ballet piece, and when you visited a lesson, you heard Dr. Itokawa mutter something shocking.

IT:He said, "I want to dance with a hologram." He really meant it. The leader, Yaoko Kaitani, refused to treat him better than others just because he was a famous scientist, and put him in the lowest class. So this 60 year-old guy was practicing hard--he was lifting his legs in all seriousness along with a group of junior high school girls [laughs]. When he was able to raise his leg up to his ear, he was supremely pleased. He plunged into ballet with this kind of enthusiasm while dreaming of dancing--not a duet with a famous ballerina, but with a hologram image. I remembered this.

HI:With the Doctor Coppélius project, Mr. Tomita hopes to realize Dr. Itokawa's dream. Specifically, Hatsune Miku will appear as a hologram and dance with a human ballet dancers. Having living dancers dancing with a virtual ballerina raises the bar higher than Symphony Ihatov. This hard battle is being fought as we speak. At the same time, I feel there is a great significance in this undertaking. One may think there is no common ground between ballet and music, which belong to the performing arts, and holography, but Doctor Coppélius can become a work that shows us that it is possible to combine the arts and technology. I hope that this can be realized as soon as possible.

HM:I believe that the element of breathing new life into things is quite significant in Mr. Tomita's musical activities. By breathing life into a synthesizer, he drew out a variety of sounds, which began as a mere sound from a drawer-like box and had Hatsune Miku sing with an orchestra in Symphony Ihatov.
Japan has a traditional culture of breathing life into dolls--look at puppets used for Bunraku, for example. The term "anime," an abbreviated form of "animated cartoon," comes from the Latin word anima, which means "life." The fact is that traditional culture that has been maintained for generations in Japan is continuing to such things as anime, Mr. Tomita's music, and Hatsune Miku. Doctor Coppélius will likely become a work with a mission to transmit to the world this uniquely Japanese culture of breathing life into things. This is why, as Japanese people, we surely want to realize this project without fail. We hope very much that everyone will support us.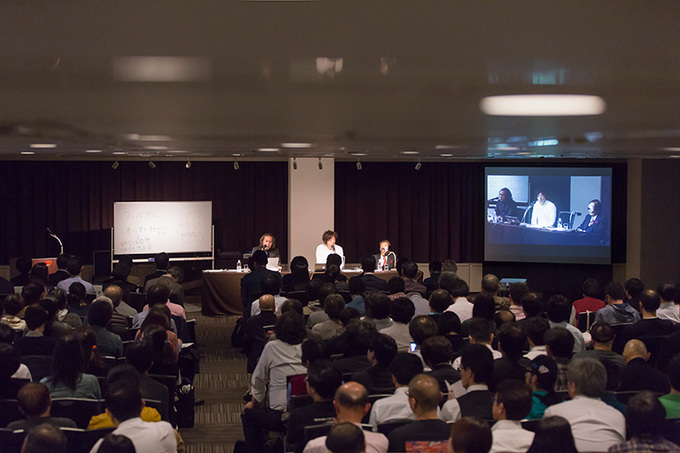 An outline of the latest project, Doctor Coppélius, was revealed at the lecture meeting

― At the end, Mr. Tomita took over from Mr. Maejima and read a message he gave on the occasion of receiving the Japan Foundation Award.―


---
Thoughts on "Lili Marleen"

"Lili Marleen" was a beloved German popular song that was sung during World War II, but when the record was released, it only sold 60 copies. Not wanting to throw away the unsold copies, shop owners sent them to the front lines along with other records to comfort the German soldiers. It is said that many German soldiers on the frontlines heard this song, which was playing on German radio stations, and felt pangs of yearning for home and shed tears. Since the song was starting to be sung not only by German soldiers, but also enemy British soldiers, the general headquarters of the British military got upset and forbade them to listen to the broadcasts. However, just like today's Internet, they could not completely shut it off, and enemy and ally alike went on singing the same song. If they could do so, then why did they fight each other?

Later, this song traveled across the ocean and was sung by Michiyo Azusa at the 26th NHK Kohaku Uta Gassen in December 1975 at the height of the Vietnam War.

Music differs from literature, which requires translators. It can directly touch the hearts of people from countries with different languages without going through any foreign language procedures. In other words, doesn't music have the ability as a common language to lead the world toward peace?

On May 20, 2015, at the Meet in Beijing Arts Festival held by the Chinese government, we performed Symphony Ihatov as the only project from Japan, at the Century Theatre in Beijing. At first, I had difficulty with the religious feelings that pervade Kenji's works, and was concerned that a modern Chinese audience would not appreciate works such as Night on the Galactic Railroad. However, Hatsune Miku was already a famous singer in China, and after a performance in which all the technicians operating Hatsune Miku, the mixed chorus of 100 children who came all the way from Tohoku to participate, the conductor, and everyone in the orchestra from Beijing came together as one, the unbroken applause enfolding the hall told me that the audience had indeed appreciated it, and I felt so happy I could have cried.

From now on, we are in the space age. Just as hundreds of millions of years ago, when the living beings that could only dwell in the oceans headed toward the land, where they perhaps could not have existed till then, mankind is now heading for space. Great difficulties must be overcome, but isn't this the eternal dream that has been handed down to us as living things? For this to be realized, all of the countries on this earth must come together as one.
I was just bestowed with the Japan Foundation Award. As a Japanese person, I am honored and overjoyed to have been selected. From now on, I will continue to strive to do what I can to assist friendly exchange through the global common language of music.

Thank you for your ongoing support.


Isao Tomita, composer
---



Tomita:Thank you so much. It looks like I will be able to get rid of this bandage within a month's time and be able to work on Doctor Coppélius. Wish me luck.

(Text: Sayuri Saito; Photos from the lecture: Kenichi Aikawa)


Sadly, Mr. Isao Tomita passed away on May 5, 2016. We pray that his soul may rest in peace.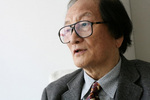 Isao Tomita
Isao Tomita was born in Tokyo in 1932. He began composing while as a student at Keio University, and wrote many compositions, from theme music for NHK shows and Osamu Tezuka's animated TV shows Kimba the White Lion and Princess Knight to commercial songs. He has shone on the international scene as well, collecting Grammy Award nominations three times for his record albums, Snowflakes Are Dancing (1974), The Bermuda Triangle (1978), and Grand Canyon (1982). He has been awarded the Japanese Academy Award for Outstanding Achievement in Music many times, including for Sennen no Koi, Story of Genji and The Twilight Samurai. He is also the recipient of numerous awards, including the 2003 Fourth Class Order of the Rising Sun, Gold Rays with Rosette, the 2011 Asahi Prize, and the 2013 Miyazawa Kenji Prize.



Hidekuni Maejima
Hidekuni Maejima is a reviewer of mainly classical and contemporary music, and films, as well as a writer of CD liner notes. He has conducted regular interviews of Isao Tomita since 2001. The publications he edited include Perfect Opera Guide (Ongaku no Tomo Sha) and All-Time Best: Eiga Isan, Eiga Ongakuhen [All-Time Best: Film Heritage and Film Music] (Kinema-Junposha). He also co-authored Ato wo Kaku! Kuritikaru Bunshojutsu [Write about Art! Critical Writing Technique] (Film Art) and has recently written liner notes for Shimizu Yasuaki Shimizu & Saxophonettes: The Goldberg Variations and Joe Hisaishi WORKS IV, among others.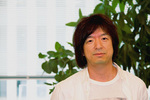 Hiroyuki Ito
Hiroyuki Ito founded Crypton Future Media in Sapporo in 1995. The company specializes in business that handles sounds, including software sound sources, special effects, background music, and mobile content. He is known as the father of the groundbreaking voice synthesis software for Hatsune Miku. He is currently a professor at the Kyoto College of Graduate Studies for Informatics. His achievements in disseminating Japanese culture overseas are highly regarded, and in the fall of 2013 he was awarded the Japanese Medal with Blue Ribbon.