An Open Air Laboratory for a New Economy: Tohoku
Renata Piazza (Founder and Director, NPO Hasekura Program)


The Hasekura 2.0 Program is an international business exchange program started in 2013 with an aim to activate culture and economy of the Tohoku region and create innovation that opens up its future through business exchange between Tohoku and Europe. The program name came from Hasekura Tsunenaga, who went to Rome via Spain in the 17th century, on a diplomatic mission, under the order from Date Masamune, one of the feudal lords. Hasekura was known as a leader who was not afraid of taking risk and an innovator who had a great imagination and negotiation capacity. His spirit as a venture has come down to the 21st century and become a symbol for the program that supports business people in Tohoku who are internationally active.

As the talk event Front Runners of Cool Tohoku--Challenge by the Hasekura 2.0 Program was held on November 8, 2014, the founder and director of the program, Renata Piazza contributed an article on its development and aspects.



Story of Love for Japan

I have been visiting Japan for the past two and a half years and staying for about three weeks every two months each time. Yes, the reason why I have been doing this is love. Yet not the love you may think of.

I have deeply fallen in love with the region and some people who share the belief with me. We believe opportunity emerges from tough situation and that the future can be better than the present, if we want it to be so.

It may sound like I am an idealist or a dreamer. However, without dreams there is no reality, and without ideas there is no actual facts.

This story started just after March 11th, 2011 and is built on a number of "casual causalities," a series of necessary coincidences that lacks a rational explanation.

The story can verify what Steve Jobs said to Stanford's graduates in 2005:

"...believing that the dots will connect down the road will give you the confidence to follow your heart, even when it leads off the well-worn path, and that will make all the difference."

And this difference is the story I am going to tell you.

I have studied, worked, traveled, loved and even hated Japan for the past 25 years. It was therefore natural for me to go and give a little hand in Tohoku after the earthquake.

What I found there was well above any of my expectations. ("Summer grass-- A 'gaijin' among volunteers by RENATA PIAZZA")

But this is not a story on devastated Tohoku. It is a story about our future, creativity, innovation and Japan's role in the world.

In June 2011, while most of the long and short term foreign residents were busy trying to get themselves out of the country as quickly as possible, I took the irremovable decision to move in, all the way from sunny Barcelona!

A year later, I left my job, sold my house, divorced my husband, and temporarily left my three kids under the custody of my speechless mother. Then with a little money, a three-month tourist visa and a number of very useful connections from my previous job, I was starting my adventure in Tohoku.

It did not take me too long to understand what I was there for. Tohoku had suffered from a terrible disaster but had a huge potential. I shared this vision with many young Japanese entrepreneurs (mainly "U-turn" and "I-turn" workers, as they are called) who--somehow like me--had packed up their past to build up the future of the region.

You could always see reality from at least two opposite points of view: negative and positive viewpoints. In the case of Tohoku you could concentrate on the disaster itself and the fact the region was already in a rather problematic situation before the earthquake. But you could also focus on the opportunity of questioning the how we did in the past and rethinking the future of the country as a whole, in the wake of the disaster. Then you could choose to focus on either reconstruct--as the government seemed to have opted for--or regenerate like my fellow entrepreneurs had chosen to do.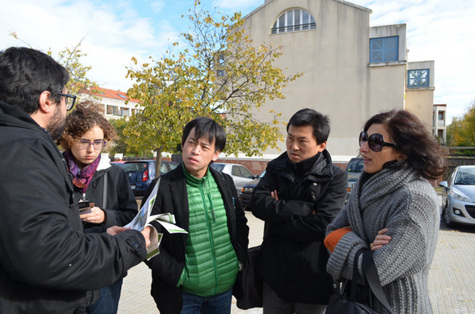 Members of Hasekura 2.0 Program, including Renata Piazza (far right), during their observation trip in Sant Cugat del Vallès in Spain



Inauguration of the Hasekura 2.0 Program

However, what was missing in their perspective and what I thought would be fundamental in the regeneration process, was a connection between what they were creating and the outside world.

In Japan, if someone wishes to start a new project in a local region, it often has to go through the capital city in order to get a "formal approval." If Tokyoites do not have their say on something born outside the big city, then it is like as if it had not happened at all! I suppose this is one of the side-effects of the over centralistic structure and also of the sharp separation between rural and urban areas Japan has gone through for the past few decades. The word inaka for describing a rural area with large greeneries and few residents, or a synonym for hometown, has come to describe, in a somehow deprecating sense, something out of fashion.

At the same time, like a fish who does not know it is in the ocean until it is fished, I found that most people in the region were not, and still are not, aware of the beauty and richness, the potential and value of what surrounds them.

It was certainly for some reason that Romantic writers such as Goethe were those who "rediscovered" the beauty of Sicily, whereas the Japanese sculptor keenly admired the genius of Modernisme Gaudí. Those who come from outside are often better positioned to appreciate what insiders tend to take for granted.

So I commissioned myself an important task: to give international resonance to the innovative projects that had been born as a consequence of the earthquake and to connect like-minded small size and social entrepreneurs with their counterparts in European countries, skipping Tokyo. In doing so I would be able to support the regeneration process of Tohoku by reinvigorating its economic basis, but also--hopefully--create something new.

In March 2013, the opportunity to start my project was given by the celebration of Spain-Japan 400th Anniversary of Relations, between June 2013 and July 2014. So, borrowing the name and pioneer spirit of samurai Hasekura Tsunenaga, Japan's first ambassador to Europe back in 1613, with the collaboration of two very active Japanese women, I founded the Spanish NPO Hasekura 2.0 Program.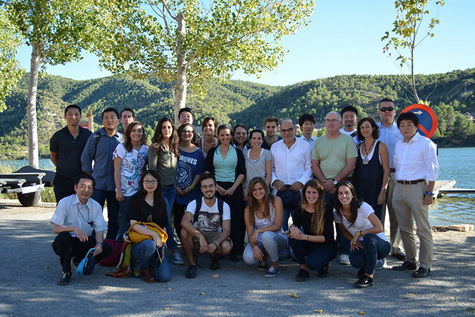 Observation trip in Fayon (Spain)

I guess having worked during the last decade for an institution related to the Ministry of Foreign Affairs of Spain has given me a hint on what kind of public institutions are doing well and that they may want to improve their use of taxes more efficiently.

I have also become a little critical of public institutions' approach to support big companies or renowned artists or one-off popular events to promote their relations with foreign countries.

In any case, since public institutions were already doing their job in promoting big names, there was no need for me to compete with them. Then I had naturally found my niche in international relations!

My approach was different from those of other institutions (as far as I am aware), because the mentality of the people I was working with was "different."

I was not helping but fostering existing projects.
I was promoting neither cultural exchanges nor pure business.
I did not aim at selling products but try to introduce stories. The reason why I wanted to do this was not for a short-sighted economic profit but for a long term social contribution.
However, most important activity of all, was how I shall achieve all of that.

The first time I had landed in Japan, over 20 years ago, one of the trendy words at that time was Internationalisation.

More than 20 years later, what companies and individuals long to now is their globalisation. Why these words have become so popular and how either or both of the concepts are really penetrating into Japanese society are two separate stories.

What I knew was that neither of them was really appropriate for what the new era Tohoku's entrepreneurs wanted to build. Their connection to the outside world should by necessity be expressed by a new terminology. I did not want them to simply copy what was happening abroad, or to "open up" at the risk of losing out their identity and originality. You do not have to do what the rest of the world do in order to feel global, nor became a foreigner to be internationally-minded.

I had a clear idea of what I wanted to do but did not have the appropriate vocabulary to express it.

Coincidences, which I mentioned at the beginning, and dots dropped along the path without any initial meaning, have been the leitmotiv of the Hasekura story since its day zero.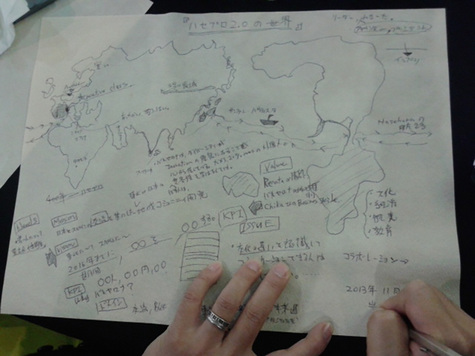 Image map of Hasekura 2.0 Program

In September 2013, I had the honor to be invited in the self-built wonderful home of an equally wonderful person, Professor Shunsuke Iwasaki, in Ibaraki.

Professor Iwasaki was one of the architects who planned Yokohama Minato Mirai 21. One day several years ago, he decided to escape from hyper civilized society laid on the shoulders of developing countries, and spent the past nine years to build his home in the countryside by himself with the help of his equally amazing wife.

That evening, once I finished to introduce, in my broken Japanese, the Hasekura 2.0 Program's broad concept, Professor Iwasaki, with a sparkle in his eyes, said: "So what you do is 'inter-localization,' isn't it?"

There it was, finally, the keyword! And, it is the moment when you can clearly tell the difference between "The Master" and a simple disciple, which I still am!



Business chance emerged from new connections

The people I wanted to "foster" had all something in common: they were all promoting business projects with a strong component of creativity and innovation and a positive impact on the environment and society. Those projects had originated as a possible answer to key "issues" that are seen as very dramatic by all media, the government and institutions in Japan and therefore publicized as such and consequently perceived as problems by Japanese society at large.

These "issues" are, for example, the rapid ageing of society and the declining fertility rate, the depopulation of rural areas, but also the urgent need to substitute nuclear power with renewable energies or the importance of food security and self-sufficiency, among others.

I hope to get another opportunity to explain what is my humble point of view on the concept of task which in my mind should rather be called "challenging opportunity" (the same coin always has two sides!).

On the basis of those "issues" I separated the action field of the Hasekura 2.0 Program into for four topics and organized four "missions" abroad.

a) Responsible Tourism
b) Smart Communities (Smart Living)
c) Gastronomy and Sustainable Consumption
d) Crafts/Fashion & Design




Left: Observation trip in Fayon (Spain), Right: Smart City Expo World Congress (SCEW)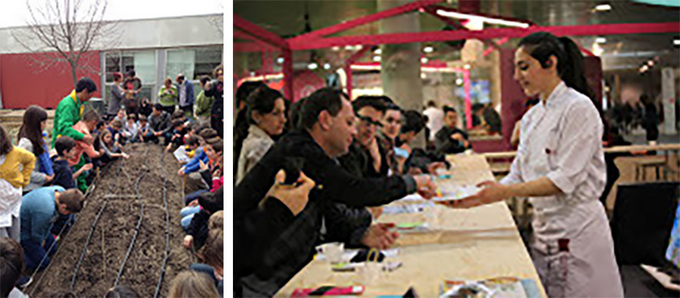 Left: Elementary school students sowing pumpkin seeds, Right: Demonstrating how to use tofu, miso and seaweeds




Left: Exhibition of rugs produced by nanimarquina, Right: Exhibition of crafts and fashion by Government of Catalonia

I found these were topics that were actively being developed in Tohoku, and for which do exist interesting examples and well established good practices in Europe.

Thanks to the generous financial support from the Japan Foundation, the Ministry of Foreign Affairs of Japan, Fira Barcelona and the collaboration of more than 30 Spanish and Japanese institutions, the hard work of Barcelona's Japanese community, a few university students working as intern, and the not least valuable support from my friends and my great family, between October 2013 and July 2014 Hasekura 2.0 Program was able to bring to Barcelona about 30 impressive people, among entrepreneurs, artisans, designers, University professors, representatives from local and national institutions, farmers, social entrepreneurs and even a Michelin starred chef!

The Hasekura 2.0 Program has so far increased the interest of the international community on the new Tohoku, established new links between Japanese participants and created new collaborative projects between them, open the way for new business opportunities abroad, served as a source of inspiration for new product development, connected likeminded entrepreneurs.

There is a lot to do and a lot to be improved, no doubts. Yet in the past year or so we have demonstrated that even with very little money, great passions can achieve ambitious goals.

Quoting Steve Jobs, again, it may take time, but at some point along your path, you will turn and see how the dots have changed into a line and that line is the path you have to follow to get to your final goal.

I may have sounded an idealist or a dreamer. But dreams and ideas are important. Because without dreams there is no reality, without ideas there is no actual facts.



---
Photos courtesy of Hasekura 2.0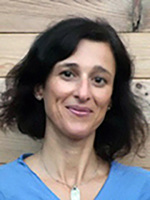 Renata Piazza
Founder/Director, Hasekura 2.0 Program
Renata Piazza was born in Sicily, Italy. After studying Japanese Culture at the Ca' Foscari University of Venice, she studied Comparative Politics at Waseda University and obtained her MSc in Asian Politics from the SOAS, University of London. After working for All Nippon Airways and Bank of Tokyo-Mitsubishi in London, she worked for Casa Asia (Spanish Ministry of Foreign Affairs) as a Project Coordinator, coordinating cultural and economic events and the reception of Diplomatic and Business Delegations from different Asian countries and especially Japan. She founded the Hasekura 2.0 Program after leaving Casa Asia. She did a training program at the Japan Foundation sent from Casa Asia.