One Bottle of Soy Sauce
Nancy Singleton Hachisu (Japanese Food Expert, Owner/Director of Sunny Side Up!)
Soy sauce is an essential condiment in Japanese cuisine. And although it is an integral component, we take it for granted and buy whatever is available at our local supermarket without much consideration. However, there are a variety of choices and each product has certain characteristics depending on where it is produced.
California-born Nancy Shingleton Hachisu, who is married to an organic farmer in Saitama Prefecture, recognized the depth of soy sauce and has been making sauce at home every year for the last several years. Hachisu has written a few books on Washoku, which was added to UNESCO's Intangible Cultural Heritage list in 2013, and she contributed an article to Wochi Kochi Magazine, to share her passion for Japanese food and artisanal soy sauce.
Left: At the Hachisu wheat field with her preschool students
Right: Barrels in which miso and pickles are fermented
Photo: Kenji Miura
I arrived at Narita Airport in the middle of July in 1988, just as the weather in Saitama prefecture was turning sultry. My first meals were both unfamiliar (cake-like thick pieces of toast) and familiar (sushi), but I was most enthralled by each new taste I experienced. The adult students in my class took me under their wing and made it their mission to introduce me to as much of Japanese food culture as they were able. But as the months wore on, or as we returned multiple times to the same eatery, I began to discern that not everything we ate was spectacularly delicious. The new flavors had lost their sparkle and my palate was no longer immediately excited by many of the foods I ate. And so began the search for something better.
Top left: Soybean drying in Kamikawa-machi
Top right, bottom left & bottom right: Soy sauce making at Yamaki Jozo
Photo: Kenji Miura
At first that search took the shape of looking for restaurants in driving range of our home, as well as sources for the most essential ingredients we used to cook our meals. This journey meandered along for the first 10 years of our marriage, as we built up our contacts and we cast our net further. Luckily, however, our local area had developed into a mecca for organic producers and farmers thanks to the Suka family, who has been farming without chemicals for almost sixty years. The head of this family, Kazuo Suka, was a crucial mentor who inspired my own husband to farm organically. It takes one pivotal person to have lasting ripple effects on the people around him, and now our area is home to an unusually high percentage of conscientious food companies dedicated to using Japanese-grown organic materials.
Left: Freshly pressed soy sauce
Center: Shaving katsuobushi
Right: Moromi (soy sauce mash) before pressing
Photo: Kenji Miura
By the same token, embracing one key ingredient, such as soy sauce, can start the dominos tumbling in your own pantry. Take a superlative bottle of artisanal soy sauce fermented from Japanese organic soybeans over the course of two summers in mammoth 100-year-old cedar barrels, and sprinkle it on some boiled komatsuna purchased from an anonymous supermarket. In comparison, the komatsuna will have texture, but no intrinsic taste, and will fall short against the depth of the multi-faceted soy sauce. Your disappointment will be palpable and leave you yearning for greens that jump with minerality and explode with flavor in your mouth. Match exquisitely grown organic greens against the artisanal soy sauce, and the combination will sing. But don't stop there. If you sprinkle a packet of small-flaked katsuobushi (smoked for several days, but not fermented and sun dried for 5 months), you will feel sadness for its inability to enhance the soy sauce-dressed komatsuna. But shave up a handful or two of whole hongare katsuobushi and throw that on...Pow! Now that is a dish: mind-blowingly simple, yet life altering. And it only takes one thoughtfully made bottle of artisanal soy sauce to start that chain reaction to change the way you approach the daily foods you eat.
Soy sauce dressed komatsuna topped with katsuobushi
Photo: Kenji Miura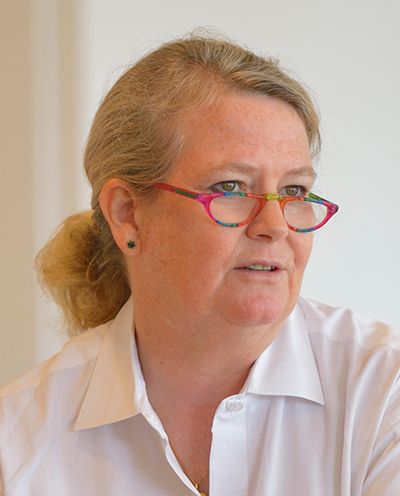 Photo: Kenji Miura
Nancy Singleton Hachisu
Nancy Singleton Hachisu is a native Californian, Stanford graduate who came to Japan in 1988. She lives with her Japanese farmer husband in an 85-year-old traditional farmhouse in rural Saitama. They have three young adult sons. Hachisu served as a leader of a local Slow Food convivium for more than a decade and is active in the local food movement all over Japan. Her first book, Japanese Farm Food (Andrews McMeel, Sept 2012), which was praised in The New York Times, London Times, LA Times was translated into French, and Japanese. Her second book on Japanese pickles and preserves, Preserving the Japanese Way, (Andrews McMeel, August 2015) was shortlisted for The Art of Eating Prize, a James Beard Award, and a Gourmand Award. She is currently working on Japan the Cookbook for Phaidon Press (Spring 2018) and a Japanese cookbook for Wani Books (Fall 2017).
Hachisu appears frequently in Japanese print and television media, including episodes on NHK, TBS, and Fuji TV that document Hachisu's preserving and farm food life as well as her visits to artisanal producers in more remote areas of Japan to document Japan's disappearing food traditions.