03 A Film Festival in Korea
Naomi Kawase
Film Director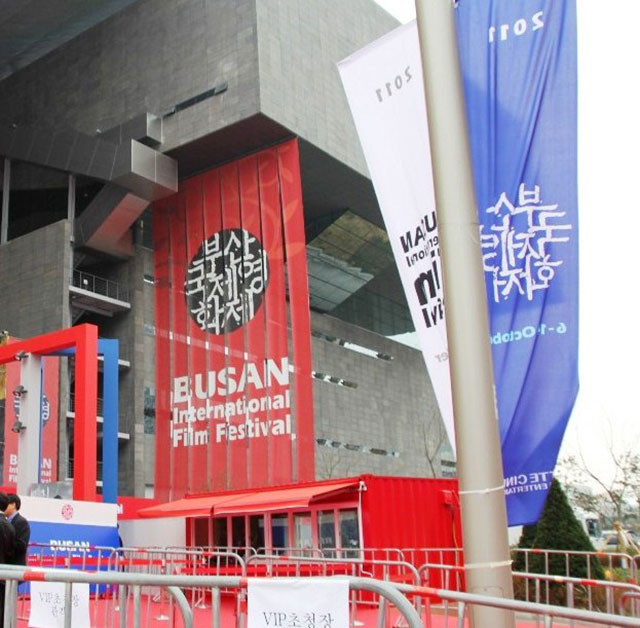 The Jeonju International Film Festival ranks among Korea's top four film festivals. For more than a decade, this film festival has presented the "digital project", a project which invites directors from around the world to produce films, and I was commissioned to be the one in the year the project marked its tenth anniversary. The budget was low, on top of which the Korean won took a tumble, so the amount I received in yen was about half of what it had been when I signed the contract. This meant that the production staff needed to work for almost nothing, hence the grueling two-day shooting schedule.
Since the film would be funded by Korea's capital, and have its world premiere in that country, I thought it would be good to produce a work depicting the relationship between Korea and Japan, and started coming up with ideas. Nara is an area that was directly influenced by culture from the continent; in Asuka and Sakurai, there are descendants of immigrants who came from China and Korea during the early periods of Japan. Coincidentally, a close friend of mine lives in a place called Koma, which implies Kokuri, the name of an ancient Korean state. Although it is not clearly stated in history books, I've heard from local people about strange hokora (small shrines), and that words similar to those signifying the emperor are often used in family names, and so I started developing my own narrative.
And so this film that was shot and completed in the autumn came to be screened in Jeonju in Korea's springtime. I am proud to say that it turned out well and struck a chord with many people. Most of all, it was very meaningful to have the chance to introduce the region of Koma.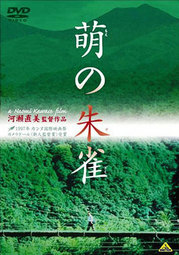 To get to Jeonju, you have to travel about three hours by car from Seoul. Located halfway between Seoul and Busan, it is a place where even Japanese tourists rarely venture. Being an ancient capital of Korea, many historical buildings still remain in the city, and it is also famous as the birthplace of the Korean liquor Makgeolli; when I heard that, I realized the significance of passing on culture in this place. Also, the numerous student volunteers involved in the film festival brought an energetic mood that filled the town.
In 1997, the year it became possible to show Japanese films in Korea, the Busan International Film Festival was held, and Suzaku and Mr. Takeshi Kitano's Hana-bi were both presented at that time. It was a remarkable year for Japanese films, which won prizes both in Venice and Cannes. Fifteen years have passed since then. The Busan International Film Festival has now grown to be a world-class film festival, the largest in Asia, followed by the Jeonju International Film Festival. Nowadays, Korean movies attract more attention worldwide than Japanese films do. The country has come together as a whole to carry out and implement a policy, aiming to develop links to the world through film. I've been told that they even provide grants for overseas films that are shot in Korea. As a fellow Asian filmmaker, when I see the kind of measures being taken in the neighboring country, I keenly feel that support for culture in Japan needs to be strengthened. In 2009, I became the first Asian to receive the award given to a director for contribution to Cannes; as such, I feel it must be the time for me to take another look at my own role.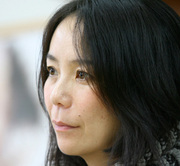 Naomi Kawase
Kawase continues to work out of her hometown Nara. She was awarded the Camera d'Or at the Cannes International Film Festival in 1997 for her film Suzaku (1996) as the youngest winner in its history. Her The Mourning Forest was awarded the Grand Prix at the Cannes International Film Festival in 2007. She has directed many documentary films including Genpin. She lobbied for and is now executive director of the Nara International Film Festival (http://www.nara-iff.jp/en/), which will mark its second year from September 14 to 17, 2012. Nippon Archives series, for which she filmed her beloved Nara and many other sights of Japan, is currently broadcast online. (http://nara.utsukushiki-nippon.jp/)
Official website:http://www.kawasenaomi.com/
Official twitter: http://twitter.com/kawasenaomi