Interview with the Recipient of the 2019
Japan Foundation Prizes for Global Citizenship
From Communities to the World: Initiatives to Connect People <2>
December 21, 2020
Many organizations engage in international cultural exchange programs throughout Japan with the aim of promoting community development through arts and culture, building a multicultural society and promoting international mutual understanding. Established in 1985, the Japan Foundation Prizes for Global Citizenship is intended to support organizations that endeavor to strengthen ties and networks among citizens both inside and outside Japan and share the knowledge, ideas and expertise through intercultural exchange.
One of the recipient organizations of the 2019 Japan Foundation Prizes for Global Citizenship, which marked the 35th anniversary, was the International Theater Festival OKINAWA for Young Audiences Executive Committee (Naha, Okinawa Prefecture). We asked Shimoyama Hisashi, representative of the Executive Committee, who also serves as general producer and artistic director of the festival, to explain the festival's history and the significance of presenting the world's performing arts to children.
The International Theater Festival OKINAWA for Young Audiences Executive Committee:
Outstanding Stage Productions in the World Are Nuchigusui (Medicine for Life)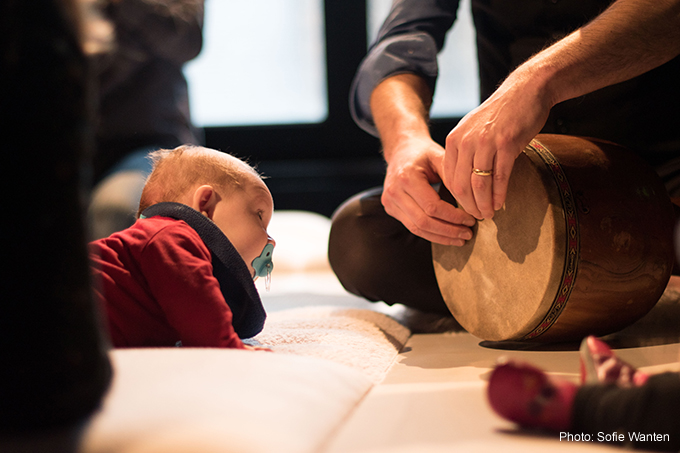 This international children's theater festival is for people of all ages.
――First of all, please tell us about the details of your activities.
The International Theater Festival OKINAWA for Young Audiences (colloquially known as "ricca ricca*festa") is an international performing arts festival for children, young people and families. First held in 1994, the festival has been convened annually since 2005 and was held for the 16th time in 2019.
We invite stage works from all over the world to perform in Okinawa. This is in keeping with our principal desire "to share emotional experiences with families and friends" and "to step forward to create a peaceful world by mutually accepting and acknowledging differences in countries and cultures and encouraging multilateral exchanges through stage performances."
――The Japan Foundation Prizes for Global Citizenship was presented in recognition of your activities that connect communities, the world and people through international children's theater festivals, which takes children into a world of rich artistic experiences. What are your feelings about receiving this award?
I'd like to express my deep appreciation for this prestigious award. We have continuously held this festival driven by our desire to enjoy world stage performances together with children and share our emotions. I also wish to share the joy of receiving the award with the people who encourage us every day, the staff who support us and the audiences who come to the festival.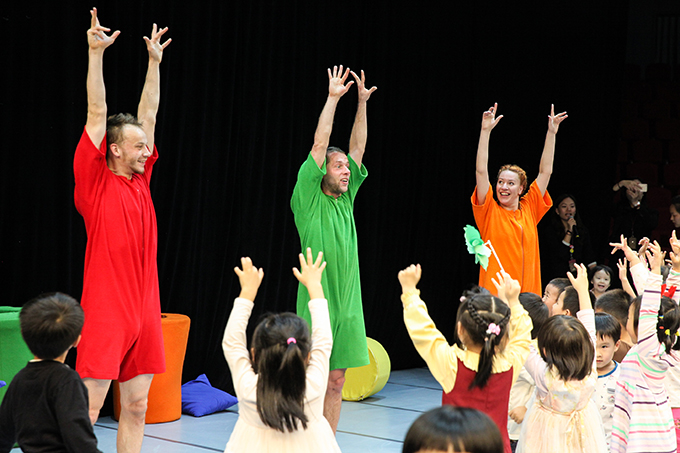 The festival's motto is "presenting top-quality performing arts especially for children and young people."
――What inspired you to launch the festival? What led you to present the world's art to children and their families in particular?
I initiated the festival with the desire to present top-quality performing arts to children and to share emotional experiences with families and friends.
Nothing makes me happier than seeing stage performances become Nuchigusui for our audiences. In the Okinawan dialect, Nuchigusui literally means "medicine for life" or "medicine for a long life." This is the spirit that we treasure above all in undertaking our activities.
The following is the theme we created when this festival was selected as the meeting place for the 1st ASSITEJ International Meeting (renamed as Artistic Gathering) in 2012. It's a common message for people the world over.
Theater is Nuchigusui (Medicine for Life)
Nuchi du Takara (life is more important than anything else) is the essence of the spirit of Okinawa.
Protect and pass down life no matter the difficulties encountered.
Nuchi du Takara is supported by Nuchigusui.
Nuchigusui nurtures the spirit and life.

Kusui in Nuchigusui does not simply mean medicine.
It's a medicine and nourishment for the spirit.
After watching a moving stage performance, I proclaim,
"Ah, I had some Nuchigusui today."

In Okinawa, there is a saying Nuchi du Takara (life is a treasure).
These are the blood-tinged, deeply inspirational words
learned from the history of experiencing war and hardships.
This is a teaching from our predecessors telling us
that we must be brave and protect our lives even in a harsh environment.

And Nuchigusui is the energy source that supports this important Takaramono (treasure).
The people in refugee camps who survived the Battle of Okinawa invented a three-stringed musical instrument called Kankara Sanshin using empty cans provided by the U.S. military and held a Nuchinuuyue (celebration of life).
For the vanquished people who lost their relatives and their homeland due to the Typhoon of Steel*, the sound of that Kankara Sanshin was truly Nuchigusui.
It was also the birth cry announcing the revival of Okinawa's world-class Ryukyu performing arts.


* This refers to the fierce U.S. military air raids and naval bombardments experienced during the Battle of Okinawa at the end of World War II. The huge number of shells fired indiscriminately is compared to a storm (from Daijisen Japanese dictionary).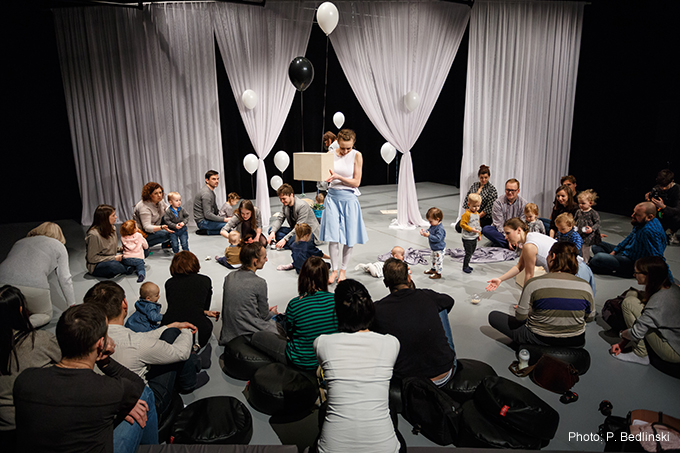 ――With Okinawa serving as a hub, roughly 20 productions from around 10 countries worldwide are featured at each festival, which is supported by numerous volunteer staff. We believe organizing the festival must involve a lot of international exchanges and interactions with local communities. Can you tell us any interesting anecdotes?
Every year, a community development group called Naha New Urban Centre Street Association plays a leading role in holding a large gathering after the closing ceremony, where artists, volunteer staff and association members showcase their artistic talents as they enjoy singing and dancing together.
These festivals are also supported by numerous volunteer staff and interns from Taiwan and Singapore. Volunteers and interns from Japan and overseas form into teams that operate the performing arts theaters. The mutual consultations and assistance needed in undertaking these activities also foster interchange. It is worth noting that some of the children who came to the festival to watch stage performances grew up and joined the volunteer staff as university students.
――The festival has continuously been held in Okinawa. From the perspective of the festival, what is the significance of Okinawa as a venue? Are there some things that you can do only in Okinawa?
Okinawa is both culturally and geographically close to Asian countries.
The Okinawan saying Ichariba Chode (once you meet someone, they are your sibling) represents the spirit of Okinawa that is able to connect the diversity of people coming from all corners of the world. This is also the spirit of the festival.
――Why do you think you've been able to continue your activities? Also, please tell us what you have cherished to keep going and what you are particularly committed to.
I've been able to continue these activities thanks to the dedicated volunteers as well as the numerous audiences who support the festival. The most important thing is ensuring audiences enjoy the festival and providing them with high-quality artistic experiences.

Following the performance, children play with paper that was used on the stage. Curiosity-filled smiles abound.
――From 2016 to 2019, ACO Okinawa (art community organization), of which you serve as representative, hosted the Asian TYA Network Program (co-hosted by The Japan Foundation Asia Center, subsidized in 2018), which connects professionals of each region to promote TYA (Theatre for Young Audiences) in East Asia and Southeast Asia. You also chaired the Asian Alliance of Festivals and Theatres for Young Audiences (ATYA) from 2013 to 2017. What types of activities have you undertaken and what sorts of changes have taken place?
At the International Theater Festival OKINAWA for Young Audiences, the Asian TYA Network Program promotes the creation of networks with TYA professionals in Asia, especially in Southeast Asia. Every year, we invite TYA professionals from Southeast Asia to the "ricca ricca*festa" to exchange information about the current state of and issues related to TYA in Asia and to promote networking.
We have also conducted survey visits to Singapore, Malaysia, Cambodia and Myanmar and met with even more TYA professionals and held discussions about TYA in Asia. Currently, our network activities are extending to each region in Southeast Asia. We have established a strong network of 14 family-friendly festivals in Asia and are mutually supporting the development of each other's festivals. Although the actual Asian TYA Network Program ended in 2018, we still stay in touch and are making plans for various Asian performing arts and symposiums in the future.
――What impact did COVID-19 have on the "ricca ricca*festa," which was scheduled to be held in May 2020?
The events originally scheduled for May will be postponed until March 20-27, 2021. I'm still worried about what conditions will be like then. Nonetheless, we plan to move ahead and invite overseas artists. If they're able to visit, we'll have them tested for the virus and quarantined for two weeks following their arrival in Japan. On days when events are held, we're of course considering proper social distancing and mask wearing. We're even thinking about reducing the number of performances and making time for dialogues with the audiences.
Even if performers can't visit Japan, I'm thinking that audiences can watch video performances remotely. I'd like to connect with these performers for online post-performance discussions to allow theater company members and audiences to discuss current conditions and participate in interchanges.
Despite numerous hurdles, I now have plenty of time so I'd like to share the significance of holding the festival and presenting culture with those people who are eagerly awaiting the festival.
Many of us are now facing similarly difficult circumstances because of the global COVID-19 pandemic. Therefore, I believe this will be an opportune time for all of us to foster a sense of affinity and gain interest in the world by learning how they are getting by during the pandemic.
Thanks to the global network we have built through the festival, we are able to encourage each other and share information amid these trying circumstances. Whether we like it or not, I think the ways of artistic expression will change. I have been discussing with people from festivals held around the world that demonstration art is something experienced and created in the same space. Such discussions have made me realize that this notion is not wrong. Today, I can talk to people anywhere in the world remotely; I just need to arrange the time. Like it or not, we all have lots of spare time (laughter).
I seek to promote interchanges while being mindful of the so-called three Cs of closed spaces, crowded places and close-contact settings. Even if vast distances separate us, I hope to organize something that allows us to share feelings and bring our hearts closer together. I'd like to provide everyone with Nuchigusui for mutual encouragement.
――Please tell us about your future aspirations for "ricca ricca*festa" and the International Theater Festival OKINAWA for Young Audiences Executive Committee.
Through the continuation of the festival, I hope that "ricca ricca*festa" will become a hub for performing arts for children and youth in Asia and that theater festivals for children and youth will expand throughout Asia.

Mr. Shimoyama (center) shares his pleasure at receiving the award with other organizing professionals at the 2019 Japan Foundation Prizes for Global Citizenship presentation ceremony.
Shimoyama Hisashi
Mr. Shimoyama plans and produces numerous stage works such as Okinawa-themed works and international collaborative works. He serves as general producer and artistic director of the International Theater Festival OKINAWA for Young Audiences. He also serves as producer and artistic director of the 20th ASSITEJ World Congress/the 20th ASSITEJ World Congress & Performing Arts Festival / MIRAI 2020 (scheduled to be held in Japan in March 2021), a global network of professionals advocating performing arts for youth. He has been active in building a wide network of international festival organizers, with experiences in chairing the Asian Alliance of Festivals and Theatres for Young Audiences (ATYA) from 2013 to 2017. He is also representative of ACO Okinawa (art community organization).


Japan Foundation Prizes for Global Citizenship
https://www.jpf.go.jp/e/about/citizen/index.html
E-mail interview and composition: Terae Hitomi and Segawa Yoko (the Japan Foundation Communication Center)