05 A Journey that Made Me Think about a Way of Life
Naomi Kawase
Film Director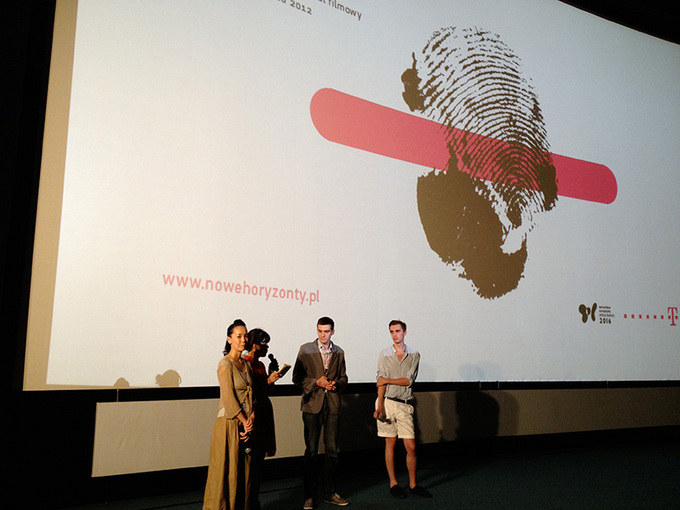 At the Film Festival
Wroclaw is a host city for Poland's largest film festival, which I was invited to attend as a juror. During my ten-day stay, I had time to leisurely watch the films and stroll around the city, which I enjoyed very much. Accommodations were provided at the city's finest hotel having a long history where both Hitler and Picasso had stayed. From its rooftop restaurant, you can see the towering old church with the beautiful brick-colored roof next-door. Polish culture is built on stone. In the city, people gather at the market square, and the city hall retains the appearance and atmosphere of a church built long ago. Horse-drawn carriages ply the streets, being as a tourist attraction I imagine. For the festival, a large screen was set up in the center of the square for audiences to gather and view films at night for free of charge. Some people surrounded street performers who were showing off their skills here and there. Others enjoyed these performances while dining in the restaurants facing the square. Most of the tourists were from Germany, the majority accompanied by children. The main sponsor of the film festival was a major telecommunications company whose logo could be seen throughout the city.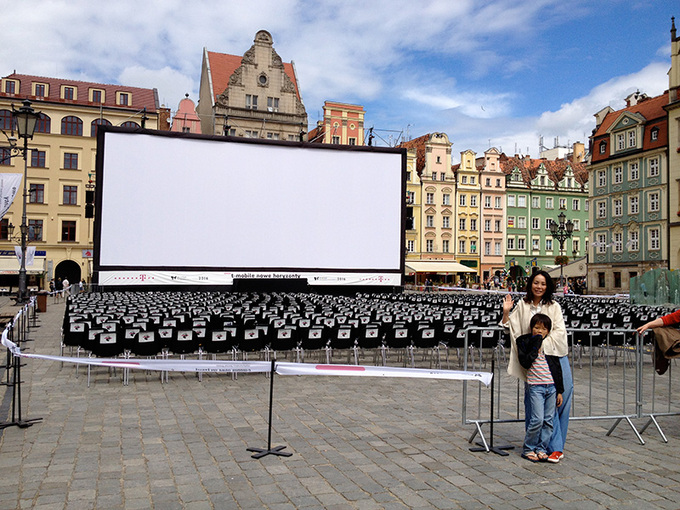 The market square in Wroclaw turns into a free movie theater at night
In another square a temporary beach had been set up; here, people lounged under parasols adorned with the sponsoring company logo. To one side there was a trampoline stood where children played bouncing in the sunshine all day long. The weather was good all the time we were there, and my son went back and forth between our hotel and the square every day. Along the way, we found bronze statues of gnome-like creatures standing unobtrusively on the street corners. Each one had a distinct appearance: one struggling to push a heavy sphere, another riding a bike, and yet another jubilantly throwing his arms in the air. Just exploring the streets to look for different dwarfs made our stay in the tiny but friendly city so delightful. As you walk through the Old Town district on the banks of the Odra River, which flows through the city, you come to small islands having beautiful churches and parks within. We wended our way here from our hotel and had tea at a café in front of a church. Little sparrow-like birds flew to our table to peck at crumbs that had fallen. It was a very relaxing scene. My son asked me to get small nuts on a large maple tree in the park. When I jumped up trying to reach and get them, a man who was sitting on a nearby bench stood up and gave me a hand. It was a simple gesture of kindness from one citizen to a tourist on a nice leisurely afternoon in a peaceful little town. But this is also a country that not long ago had fallen under German occupation during World War II, and bears a profound sadness. On the weekend, after I finished my work at the film festival, we traveled out of the city to visit Auschwitz. I wonder what my eight-year-old son thought when he saw the tragedies of war with his own eyes. "It is man that committed this crime and it is man that prevents it," were the words of a prisoner freed from the camp. How are we, who live seventy years on, to interpret the significance of these words? This was a journey that made me think about how I want to lead my life.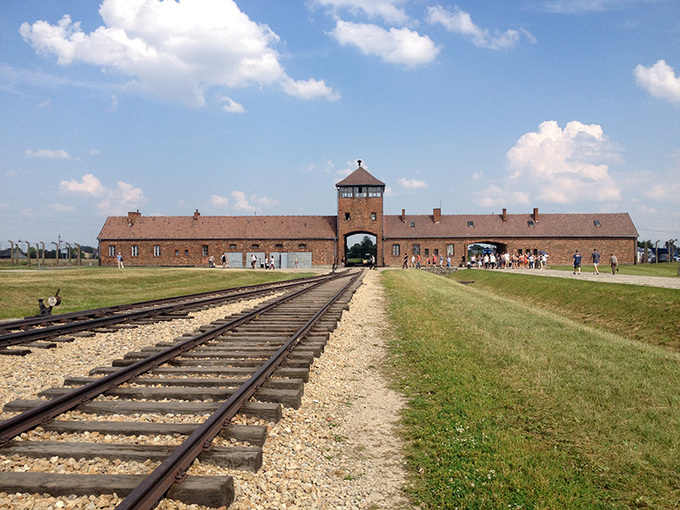 Auschwitz concentration camp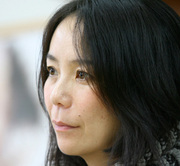 Naomi Kawase
Kawase continues to work out of her hometown Nara. She was awarded the Camera d'Or at the Cannes International Film Festival in 1997 for her film Suzaku (1996) as the youngest winner in its history. Her The Mourning Forest was awarded the Grand Prix at the Cannes International Film Festival in 2007. She has directed many documentary films including Genpin. She lobbied for and is now executive director of the Nara International Film Festival (http://www.nara-iff.jp/en/), which will mark its second year from September 14 to 17, 2012. Nippon Archives series, for which she filmed her beloved Nara and many other sights of Japan, is currently broadcast online. (http://nara.utsukushiki-nippon.jp/)
Official website:http://www.kawasenaomi.com/
Official twitter: http://twitter.com/kawasenaomi