08 San Sebastian: The Foremost Gourmet City in the World
Naomi Kawase
Film Director
A film festival, commonly known as the San Sebastian International Film Festival, is held annually in September, in the city of Donostia-San Sebastian, located in the Basque Country in northern Spain. This historic festival began in 1953 and has been given a competitive status by the International Federation of Film Producers Association since 1957. My film Genpin was nominated for the competition in 2009 and received the FIPRESCI (International Federation of Film Critics) Award. San Sebastian is a small city, home to some 180 thousand people, but despite its diminutive size, it has built a reputation over the past decade as the world's best food destination, drawing visitors from around the globe. In fact, this success has been made by the city's strategy of promoting cuisine as a part of its "intellectual industry" to boost the economy.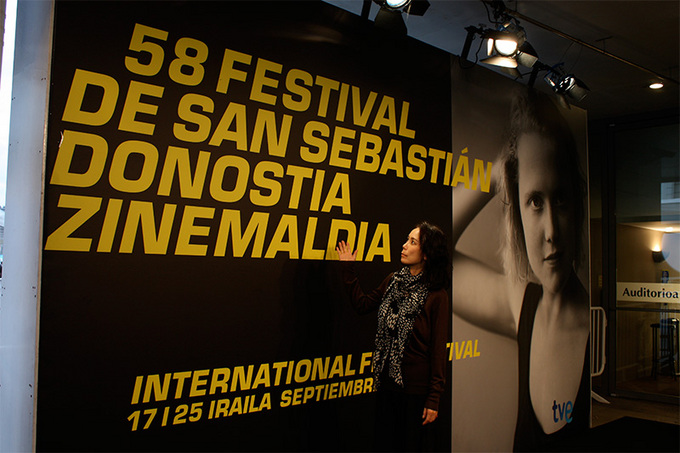 While I was there, I visited many eateries around the city and munched on pintxos, which are like sushi but with varieties of fish or shellfish adorning bite-size pieces of bread rather than rice, and drank txakoli, the slightly sparkling white wine of the Basque Country. These are basically bars and people stand at a counter while eating, drinking and mingling with other customers. The casual atmosphere of the pintxos bars lends itself to informal conversation. One day when I had some time off, my son and I visited a cider house in the outskirts of the city. The brewery had a restaurant standing in the middle of an apple orchard where they served large T-bone steaks charcoal grilled right in front of our eyes. We even took our glasses to the cellar and filled them with cider directly from the barrels. My five-year-old son was thrilled at the adventure. It was a trip chock full of delicious moments.

Now let me get back to the festival. The official screening venue had a capacity of about 1,000, and the packed hall indicated how much the local residents love movies. While I was impressed by the fact that films have become a part of everyday culture in San Sebastian, what touched me the most was to see people lining the hallway of the theater after the show, applauding as they saw me off. They weren't clapping out of courtesy before the screening, but had just seen the movie and were standing there with broad smiles on their faces. I had never dreamed of receiving such an ovation and my eyes filled with tears. Later, I learned that communities in the area had organized a project to show Hayao Miyazaki's anime films to local children. And in my hotel room, I saw Doraemon, a Japanese cartoon, dubbed in Spanish and broadcast on TV. So I suppose that the children of the Basque area are certainly familiar with Japanese anime already, and that people who become familiar with films in their childhood can continue enjoying movies even when they get older. I hope we can organize this kind of projects in my hometown of Nara, too.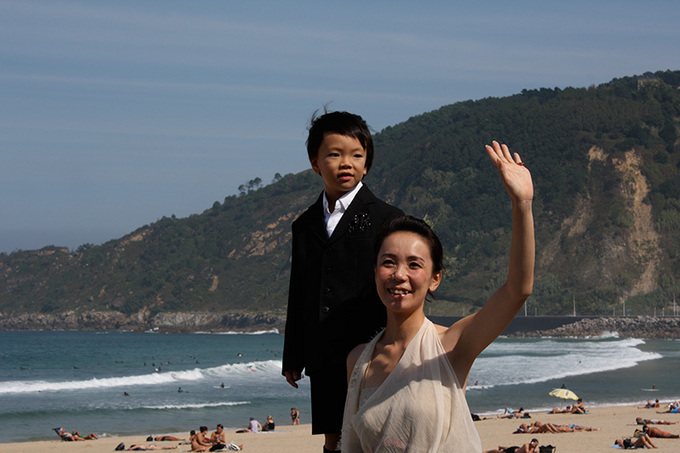 San Sebastian faces the sea and is also known as a thriving surfers' hangout. I saw many surfers on the beach, early in the morning, getting ready to tackle a good wave. Many people also enjoyed jogging and just strolling around. Good food, good health and good films that nurture one's artistic sense must make a rich and fulfilling life. Of course, seeing their way of life made me want to visit the city again. And I hope that through promoting its unique culture to the world, Japan will be able to encourage its economic growth, like San Sebastian, by vitalizing its intellectual industry centered on a form of tourism that brings well-being to all.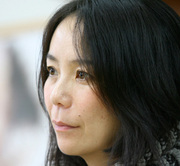 Naomi Kawase
Kawase continues to work out of her hometown Nara. She was awarded the Camera d'Or at the Cannes International Film Festival in 1997 for her film Suzaku (1996) as the youngest winner in its history. Her The Mourning Forest was awarded the Grand Prix at the Cannes International Film Festival in 2007. She has directed many documentary films including Genpin. She lobbied for and is now executive director of the Nara International Film Festival (http://www.nara-iff.jp/en/), which will mark its second year from September 14 to 17, 2012. Nippon Archives series, for which she filmed her beloved Nara and many other sights of Japan, is currently broadcast online. (http://nara.utsukushiki-nippon.jp/)
Official website:http://www.kawasenaomi.com/
Official twitter: http://twitter.com/kawasenaomi