08 Yukidoke (The Thaw) - My Origins
Kei Oyama


Hello, everyone. The weather is cooler and more comfortable now, isn't it?
In this installment, I would like to introduce a work called Yukidoke (The Thaw).

Yukidoke is a work I produced in a class taught by Katsu Kanai in my third year at Tokyo Zokei University. I was enrolled in a film course at university, not an animation course, so in addition to Katsu Kanai, I was taught by film directors and experimental filmmakers such as Nobuhiro Kawanaka and Nobuhiro Suwa.

Partly because this was the first hand-drawn animation work I made on my own as part of my independent studies, aspects of the art, story, production, animation, composition and sound are quite immature. However, there are also many aspects to the work that remind me of my origins as an artist, so I am attached to it.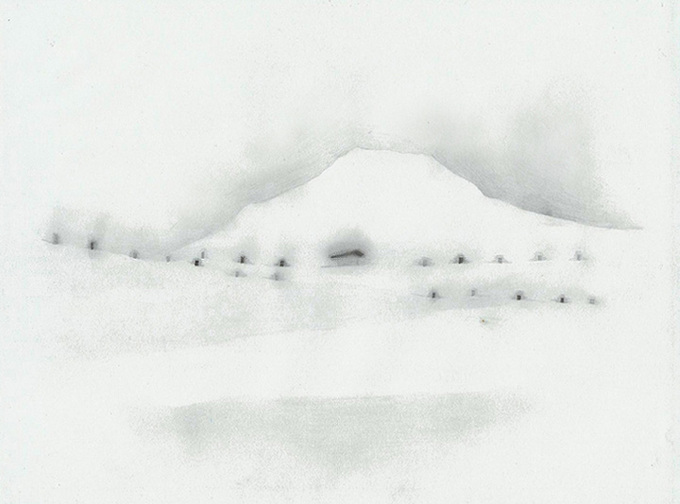 The short film is seven minutes long and tells the story of a young boy, who as a result of seeing a dog's corpse, becomes interested in the bodies of living things and starts to develop phobias. Before long all manner of things begin to appear grotesque to him.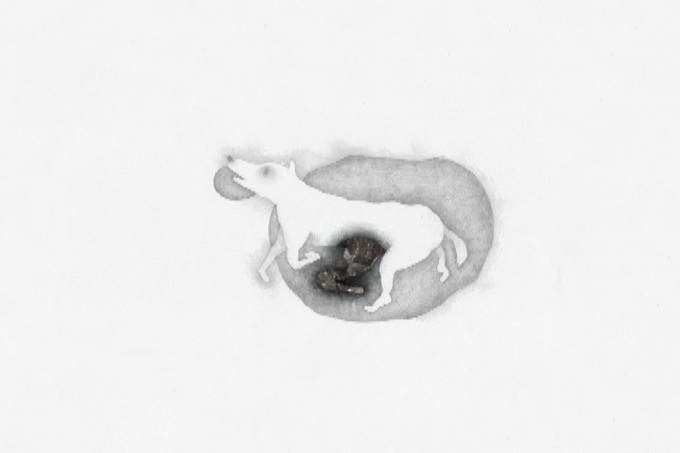 And now I am releasing Yukidoke in its entirety online for this column, so please take a look!



The initial visual concept I had was of faintly sketched pencil drawing containing darkish areas like sporadic blotches, where objects of a grotesque and alien nature were wriggling about. From there, I came up with a story to match that visual idea. The scenes in which the boy stares intently at his hair roots and tries to peep inside a goldfish's mouth are in fact based on my personal experiences.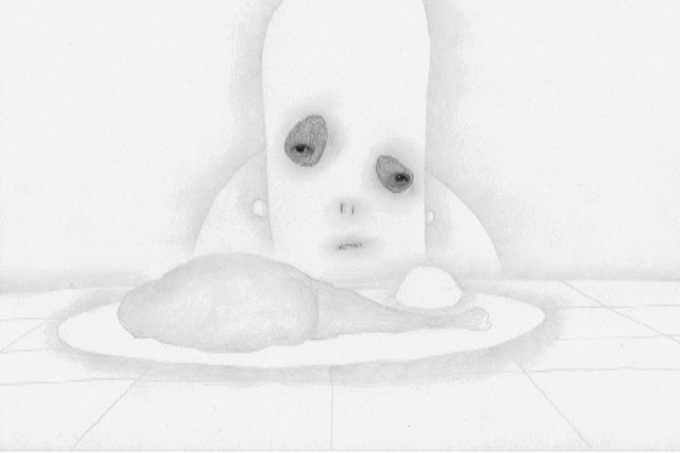 In terms of technique, I used a simple production process of drawing the key animations with a pencil and then pasting photos of eyes, mouths, skin and so on onto them using Photoshop. Because I did not have a good grasp of how to use animation paper, I created it using cheap copy paper.

At times I think that if I had the time and money to spare and had nothing else I wanted to do, it would be nice to remake Yukidoke in a more satisfactory format.

As soon as I had completed it I submitted it to every possible film contest but got nowhere in any of them. At one point I considered giving up making works of animation. However, thanks to some very encouraging words from animator Koji Yamamura, who teaches at Tokyo Zokei University as a visiting professor, I decided to create an animation work for my graduation project. As it happened, that graduation work was acclaimed in Japan and overseas, and I am able to continue making animated films to this day.

Next I hope to write about that graduation project, which is called Shinsatsushitsu (Consultation Room). I am also planning to release the original version of the work online for the first time, so I hope you look forward to it!

Incidentally, Yukidoke and Shinsatsushitsu are both included in 'Thinking and Drawing: Japanese Art Animation of the New Millenium,' a compilation DVD sold by Image Forum & Daguerreo Press, Inc. The DVD includes a large number of works by fascinating artists such as Takashi Ishida and Naoyuki Tsuji, so by all means take a look if you are interested.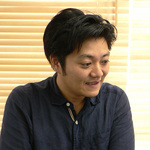 Kei Oyama
Animation artist. Born in Tokyo in 1978.
In 2005, Shinsatsushitsu (Consultation Room), his graduation project at Tokyo Zokei University, won the Gold Prize for the Campus Genius Award, as well as Best Picture for BACA-JA. Oyama has been formally invited to international film festivals such as the Directors' Fortnight of the Cannes International Film Festival. In 2008 he made HAND SOAP for Aichi Arts Center which won him many awards including the Grand Prix for the Holland Animation Film Festival and the Special Prize for the International Animation Festival Hiroshima. In the live motion movies Watashi wa neko sutoka (I'm a cat stalker, 2008) and Gegege no nyobo (Gegege's wife, 2010) Oyama was in charge of making the animation clips. He is now a member of CALF which he founded with his partners, making Hokago (After School) while producing, distributing, and selling animation works.

Official website: http://www.keioyama.com/
CALF : http://calf.jp/
CALF STUDIO : http://calf.jp/studio/