International Sign Language―Aiming for Goals beyond Simple Communication
Takeshi Sunada (International Sign Language Interpreter and Guide)


Many people from all over the world are expected to visit Japan during the Tokyo 2020 Olympic and Paralympic Games. In consideration of these developments, various discussions are underway regarding the necessity to expand and improve the environment for people with disabilities, so that everyone can experience and enjoy Japan's diverse culture.

Against this backdrop, Mr. Takeshi Sunada, an international sign language interpreter and guide who is active on the front lines of global exchange, kindly contributed an article on international sign language and the future perspectives for its development.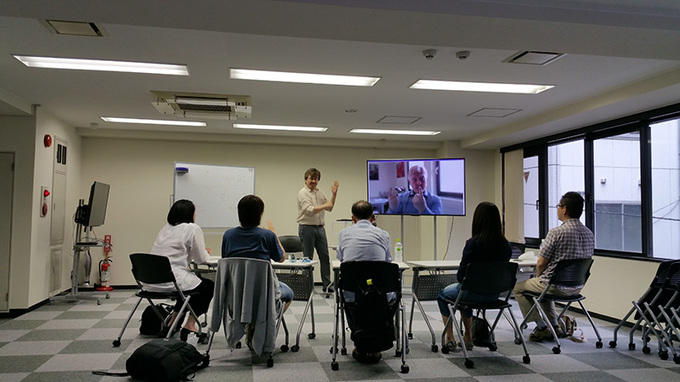 International sign language lesson



Purpose of studying international sign language

On the first day of each course, I always make a point of telling my students, in an honest and open manner, that international sign language is a "developing language" and its completion is projected to take another 100 years or so. There are more than a few students who leave the course when they hear this, but I believe that when learning a new language, it is necessary to adopt an attitude that allows flexible acceptance of any changes in that language.

People are driven by various motives to take the courses, but ultimately they study international sign language inspired by a desire to communicate in it. From this perspective, international sign language is no different from any other language.

There are five more years until the Tokyo Olympics. Do you believe that five years is more than enough to learn international sign language?

I would like to make clear what is important when studying international sign language is what you do using it, not just being able to communicate in it. Give directions? Serve as guide for scenic spots and places of historical interest, and accompany people on sightseeing tours? Become a host family? Provide interpretation services? For all of these options, the goal is not the ability to communicate in international sign language, but rather something beyond that. Some learners have no such specific goals, and such learners often give up halfway through the course. If you wish to attain your goal in time for the Tokyo Olympics, it would not be too early a time to begin studying international sign language now.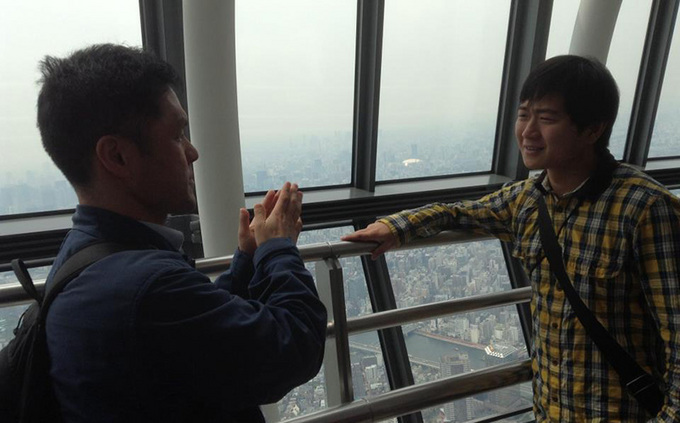 Working as an international sign language guide



Learning and advancing together

I welcome anyone who is interested in international sign language and wishes to study it. You do not need a special reason or motivation to do it. There are people who find their goals and ambition to study halfway through the course. Learners are also free to leave anytime. Do not despair if you have forgotten what you have learned completely, because you can always learn them again. My personal experience has taught me that the important thing is to persistently expose oneself to international sign language, step by step, without quitting.

The world is really a large place. There are many words that I do not know, and I always honestly admit it when I come across unfamiliar words. Thus, I learn and advance together with my students.

In Japan, the opportunities to work using international sign language are still quite scarce. The global conferences organized by the United Nations, however, require international sign language interpretation, and the number of such global conferences held in Japan is on the rise. I believe that the need for international sign language will grow in the near future. The capacity to use international sign language in addition to English will certainly become a huge advantage of Japanese interpreters.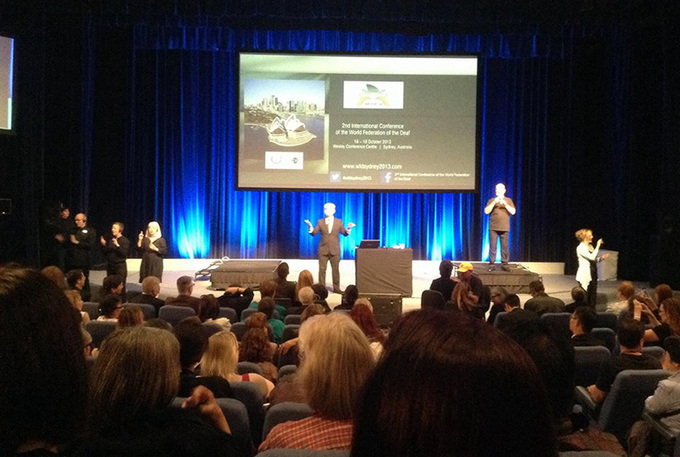 The 2nd International Conference of the World Federation of the Deaf held in Sydney

The chances for deaf people to work as international sign language interpreters are increasing, and I believe that we will see a growth in opportunities for people without hearing disabilities and deaf people to collaborate in providing interpretation. There are very few places where deaf people can study to become interpreters or guides, but as someone who is slightly ahead of the current trends, I am keenly aware of the necessity to foster such resources, and send them into society and the workplace in preparation for the future.

I continue teaching international sign language hoping that we will be able to work together very soon.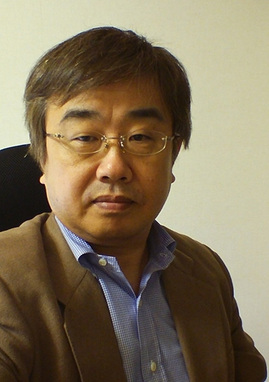 Takeshi Sunada
Takeshi Sunada is President of the Japan International Sign Language Interpreters & Guides Association, international sign language instructor, and Japanese sign language instructor. He served as international sign language interpreter for the Deaflympics Japanese national team at the Japan Deaf Volleyball Association. He also provides international sign language conference interpretation and international sign language simultaneous interpretation at seminars in the field of sports for the deaf.