The Japan Foundation, Budapest:Japanese Language Network in Central and Eastern Europe --Expanding Networks beyond Borders
The Japan Foundation, Budapest


The Japan Foundation, Budapest (JFBP), as the unique overseas liaison office that the Japan Foundation maintains in Central and Eastern Europe, organizes projects which involve Japanese language teachers in neighboring countries. In January 2010, the "Workshop for Japanese Language Teachers in Central and Eastern Europe 2010" was held with 47 participants from 11 countries (Poland, Czech Republic, Slovakia, Austria, Hungary, Romania, Slovenia, Croatia, Serbia, Bulgaria and Montenegro). JFBP initiated and organized the workshop as an international event in 2003, and this year's workshop was the 5th of its kind.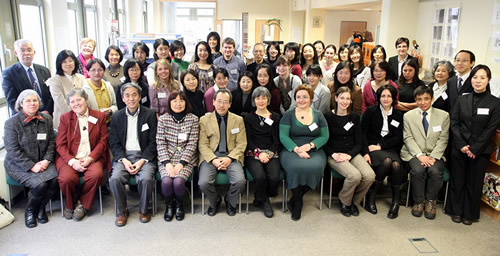 In addition to projects that are operated directly by the JFBP, several other international joint projects have been implemented in recent years. These include projects such as "The Textbook Development Project (2007)" conducted in Romania and Bulgaria, "Japanese Language Camp (2009)", where university students pursuing Japanese studies in Czech Republic, Slovakia and Poland gathered and studied Japanese language and culture together, and "The International Conference for Japanese Studies in the South-Eastern Europe and the Western Balkans (2009)", where participants from six countries (Slovenia, Croatia, Serbia, Montenegro, Bosnia and Herzegovina, Greece) discussed ways to enhance Japanese language teaching and Japanese studies by taking advantage of the networks in the region.

These activities seem to be related to some significant social changes which occurred in this region. The accession of the Central Eastern European countries into the EU, the execution of Schengen agreement which abolished border controls, and the visa liberalization for the Western Balkans citizens traveling in the EU -- all these changes have made people's movements inside the region much easier.

We realize that the networks of those engaged in Japanese language teaching in Central Eastern Europe have come a long way and are in the process of developing further. JFBP will continue to support this process by connecting and matching JF Sakura network members with other existing networks, such as teachers' associations, in order to contribute to the widening of horizons of Japanese language teaching in the region.