The Japan Foundation, London:Generating Unique Initiatives: Japan Webpage Contest in UK Schools and The Japanese Music and Composers Lecture & Demonstration Series
The Japan Foundation, London


One of the Japan Foundation London's priorities is to ensure the delivery of its programmes reaches not only the greater London area but the entire country, appealing to as many audiences as possible. For the past three years, we are happy that we were able to achieve a roughly 50% increase in the number of projects, and indeed the number of participants has also doubled.

Numerical advancement, however, is just one of what members of staff of the London office consider as important, and indeed we would like to report two instances that reflect the collateral challenging efforts in searching out and delivering innovative approaches and contents to our programmes.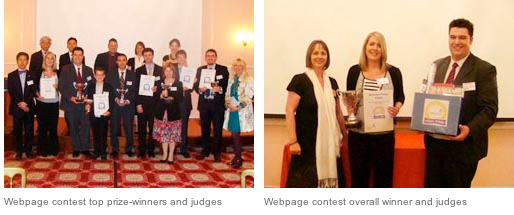 First, we have successfully launched and concluded the new initiative of a Japan Webpage Contest open for primary and secondary schools for the entire UK. Schools have competed through posting on the World Wide Web the contents of their Japan-related projects, whether language-based or any other subject or a special project about Japan. It was aimed at those individual educational and learning efforts which tend to be confined within particular classes or schools, ensuring they can be widely shared through the Internet, thus acknowledging their achievements and encouraging further efforts, while hoping to invite more students, teachers and schools to join in such efforts in the UK and beyond.

In spite of a rather short entry period, thirty-two schools have participated, and four schools have been selected to present their websites in the award ceremony held at the Japanese Embassy in London. Please take a look at these fun websites at
http://www.japanwebpagecontest.org.uk/.

What is noteworthy about this contest is that out of those 32 schools which entered in the competition, twelve schools were yet to begin their Japanese language programmes, including two of those four which received awards. Thus this new initiative has demonstrated its benefits not just in disseminating the "best practices" of Japan-related web pages in UK schools globally, but also in finding about those new potential partner schools in the future, hopefully joining the wider collaborative network of Japanese language learning. Furthermore it has shown that there were actually many interesting and innovative ways to provide educational opportunities for children to learn about Japanese arts, culture and society.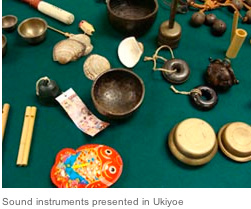 The second example of such initiative as we endeavour to be innovative relates to last year's Japanese Music and Composers series, in which we have invited various experts on subjects in rarely focused upon areas of music. Invited guest lectures/demonstrators include those with expertise in keyboard harmonica, Taisho Koto, and an academic who lectured and demonstrated sound instruments contained in Ukiyoe prints.
We have tried to draw the audience's attention to unique instruments and to help develop a multifaceted and nuanced appreciation of what constitutes Japanese music and sound within its own cultural and historical settings. The series is one reflection of our serious efforts in continuously searching for catering to various segments of the society, including the younger generation in London, where domestic and international cultural programmes and projects are in healthy, yet fierce competition, in no lesser manner than seen in the global capital of finance.

Lastly, we would like to cite a few items of news related to our activities in the programme area of Japanese studies and intellectual exchange. One is the establishment of a special scholarship for modern Japanese studies at Oxford University, donated by Prof. Arthur Stockwin, who was a founding director of the University's Nissan Institute. He was a recent recipient of the Japan Foundation Award in 2009. Secondly, we have successfully organised in March of this year a unique quarto-partite academic and public conferences on the theme of cultural heritage in East Asia. It was attended by experts from Japan, UK, Korea and China. Lastly, the London office has supported the project exhibition at Royal Geographical Society in London, whereby a Japanese geographer was made Honorary Fellow in recognition of his achievement in researching and presenting the exhibition.