The Development of JF Japanese e-Learning Minato, a Place to Learn and Meet
Natsumi Waguri (The Japan Foundation Japanese-Language Institute, Kansai e-Learning Development Team)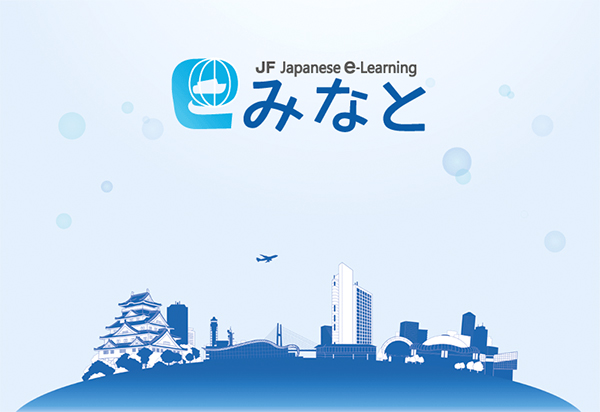 The Japan Foundation Japanese-Language Institute, Kansai, has developed websites and smartphone apps to aid in learning Japanese as a part of a program to support the Japanese-language learners around the world.

In July 2016, "JF Japanese e-Learning Minato" was newly opened. It is a Japanese-language learning platform, widely and generally available, so that anyone that has access to the Internet from a PC, smartphone, or any other device, can register as a user. Users can select and take any course they find interesting or useful from the wide variety of courses available on Minato. Furthermore, the platform is about more than simply learning; users can also interact with others who share the same interests on community pages, all on the theme of Japan.
In fact, around two and a half years were spent from the conception of Minato to its opening. All of the contents were developed by Japanese-language teachers. After teaching Japanese in various countries, we realized that there are a great many people in the world who have an interest in learning Japanese. However, for reasons cited such as "there are no classes nearby that teach Japanese," "I cannot commit to a specific time, because I am busy with work or housework," and "I just cannot seem to take that first step," these potential Japanese language students have been unable to start or continue learning. Hence, we wanted to provide these potential students with the opportunity to learn Japanese through e-learning methods! It was with this sentiment that we came on board with the development of the project.
 
Day after day, we, the development team members, held meetings where we discussed the project's key concepts, while researching language learning sites and course facilitation systems, as well as conducting a questionnaire for people that were already learning Japanese. At long last, we came up with the basic concept of providing a platform where users could have chances of meeting other users, not just learning the language, and where they could be led to life-long learning.

We then started considering a name for the platform. There were several choices, but once we decided the basic concept, our hearts were naturally filled with the image of a minato ("port" in Japanese). A minato is a lively place, where a lot of people, materials, and information gather. The platform we created is a base point for the user's Japanese learning, and we wanted it to be a place where users can learn, meet, and from time to time, take a journey by venturing into and eventually returning from the outside world. The name Minato was therefore chosen.
Meeting on Minato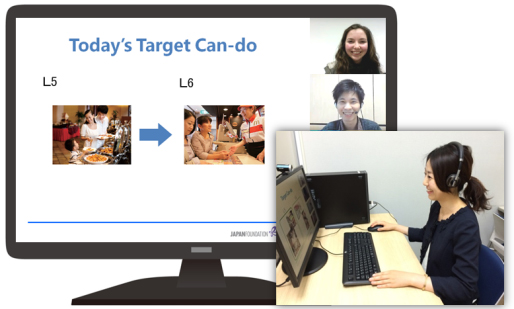 There are also courses with live lessons, where you can speak with teachers and users around the world.
In FY2016, Minato offers courses for people who have never had the chance to begin studying Japanese. The explanations are given in English. From FY2017, the overseas offices of the Japan Foundation will also be responsible for running the online courses, and there are plans to provide a variety of courses along with several different proficiency levels, and make the explanations multilingual.

Just 10 days after opening the platform, there were already users registered from around 90 countries and regions around the world. It was possible to feel the sheer number of people worldwide who want to learn Japanese. We are hoping to be able to respond to the needs of their global users and make Minato into a port for the vital learning that will enrich the lives of a great number of people.
Examples of the courses offered on Minato