The Japan Foundation, Manila:10-10-10: The Role of Young Leaders to Build a Shared Future
The Japan Foundation, Manila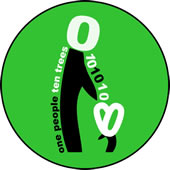 Various activities and events were conducted all over the world on October 10, 2010 in celebration of the date "10-10-10"; and, in 10 Southeast Asian countries including the Philippines, Malaysia, Indonesia, Singapore, Brunei etc., the tree planting activities were held simultaneously.

The Japan Foundation and Probe Media Foundation organized a four-day study tour in the Philippines for former JENESYS participants (alumni) on June 12-17, 2010. The event was entitled "JENESYS, New Beginnings: Promoting An East Asia Community, Role of Young Leaders in Building A Shared Future." The gathering was focused to build from the JENESYS Programme and encourage sharing of best practices, provide skills training, plan for concrete and unique collaborative programs and create a wider network of future leaders in Asia and Oceania.

During the follow-up study tour, participants agreed to have simultaneous tree planting events in 10 Southeast Asian countries to raise the awareness of people in the region toward environmental protection.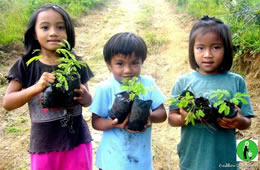 Participants of the study tour and the JENESYS alumni worked together for the conduct of the event in their respective countries and communities; and, consequently on October 10, 2010, having a shared slogan of "Day 1: Building a Shared Future", they engaged in tree or coral planting events in Baguio City (Benguet, Philippines), Kalimantan (Indonesia), Sabah (Malaysia), Singapore, Brunei, Japan, etc.

The JENESYS Programme paved the way for the strengthening of peaceful and strong partnership among Southeast Asian countries, and through the joint effort of young leaders throughout the region, new cross-border/cross-cultural projects promoting the exchange of knowledge, information and expertise are currently underway.