Cosplay Report from Egypt
Tomoe Murakami (The Japan Foundation, Cairo)


JAPAN: Kingdom of Characters, a traveling exhibition presented by the Japan Foundation got off to a spectacular start on September 17, 2014, with over 300 guests attending and an address and ribbon cutting by Takehiro Kagawa, Ambassador Extraordinary and Plenipotentiary of Japan to the Arab Republic of Egypt. The theme of the exhibition was "Characters", which attracted a large number of young Egyptian manga and anime enthusiasts to the event.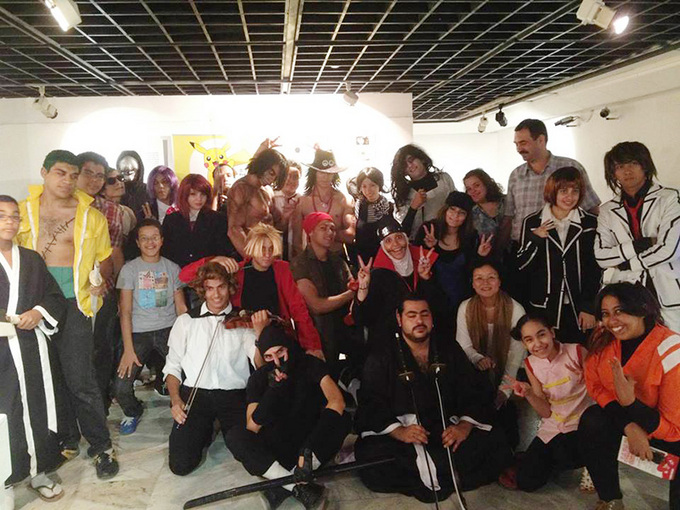 The cosplay event was successful attracting many people

 The exhibition was held at the Gezira Center for Modern Art, an art museum created by refurbishing the Prince Amr Ibrahim Palace, which is located in an elegant upper class residential area on Gezira Island in the Nile. It is a museum in a good atmosphere with a spacious garden which has an outdoor theater and large sculptures placed here and there in paths.
 There were many people who would like to cosplay in this beautiful, historic building during the exhibition. Therefore, we started to do planning and PR activities of a cosplay event considering that the participants will get excited so much if they cosplay in a big hall where large-sized sculptures of Gundam and Evangelion are placed.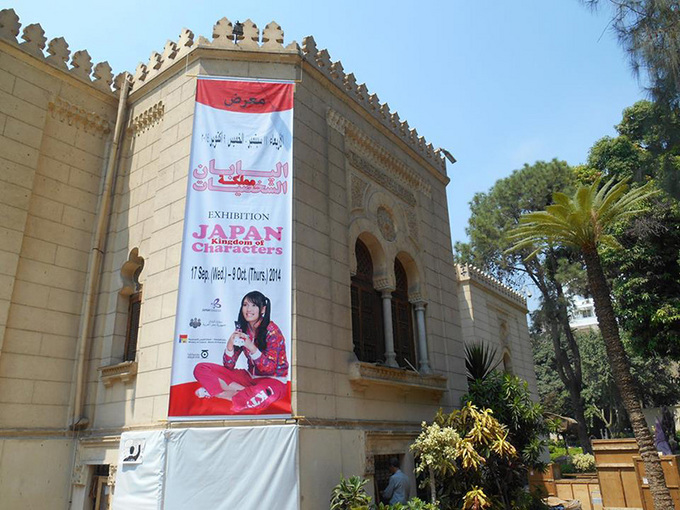 Gezira Center for Modern Art

 I had some reservations about holding a cosplay event as an auxiliary event of the exhibition in which I would get involved for the first time since I took up my new post in Egypt in April 2014. However, my concerns turned out to be groundless. What I actually saw in the event were young Egyptians in the disguise of anime characters with bright and lighthearted grins on their faces. A constant stream of visitors, including fans both in costumes and not, wholeheartedly enjoyed the event and created a vibrant atmosphere in the exhibition venue, showing how readily Egyptian fans accepted and enjoyed Japanese manga and anime.
 Whenever two warrior cosplayers encountered in the venue they spontaneously made fighting poses, and cosplay fans crowded around them and took photographs to upload to social media sites. Having seen these photos online, their friends then flocked to the venue in large numbers, and thanks to this synergy effect, as many as 280 people visited the exhibition during the two-day period of the cosplay event. Needless to say, the hall of the art center was full of participants. It was overwhelming to see cosplayers relaxing and enjoying themselves as they liked in the entrance hall and on the garden benches.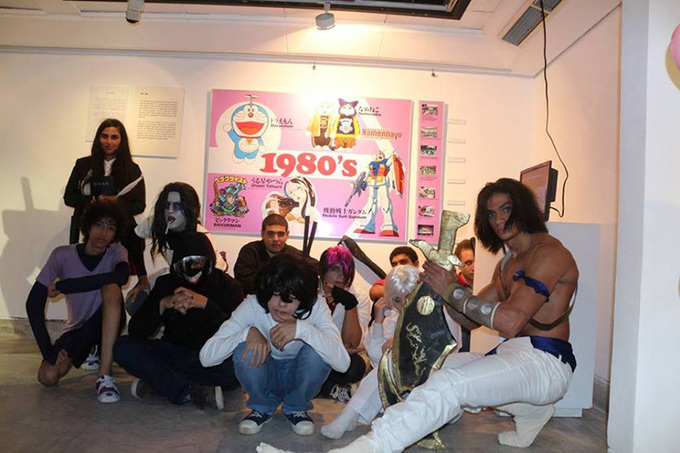 In front of a chronological panel

 One young person in disguise of a ninja who is learning ancient Japanese martial arts and the Japanese language came to me. He explained that he is learning Japan's martial arts not simply to defend himself but as a way of life, and revealed that his dream is to promote it among Egyptian people. One male cosplayer wearing a kimono to which he made some changes on his own way held seminars for how to make cosplay costumes and mentioned that he would like to expand the range of cosplay fans. Young Egyptians are going to prepare for a convention scheduled to be held in February 2015 where manga and anime enthusiasts gather from across Egypt.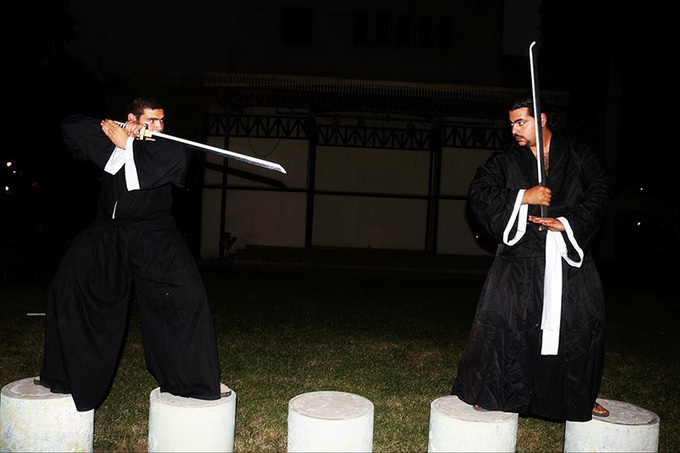 Samurai cosplayers making a commemorative pose in the garden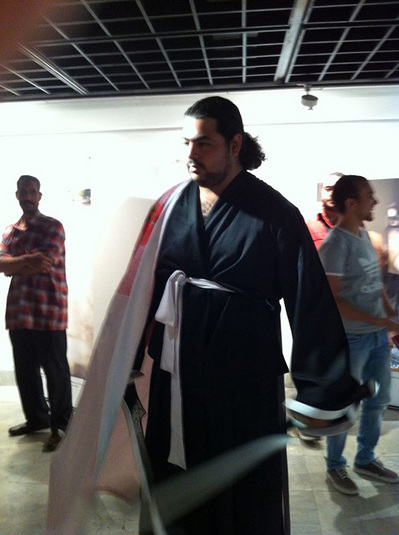 Islam Risha, who is planning the next J-pop event.

 I am really looking forward to knowing how the energy of these young people will grow, where it will go, and how manga and anime will spread on Egyptian soil. I will keep promoting Japanese culture in Cairo to ensure that Japan continues to be loved and accepted as a good partner, and also for a better understanding between Japan and Egypt.