The Japan Foundation, London:Activity report of the Japan Foundation, London
The Japan Foundation, London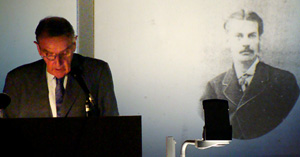 From Thursday 26 - Sunday 27 September 2008, the Japan Foundation London Office partnered with the Centre for Research into Creation in the Performing Arts at Middlesex University for the conference entitled Artists Open Doors: Japan/UK, in order to celebrate and investigate state of the art contemporary dance in Japan and England.

The conference included performances, panel discussions, workshops and presentations to stimulate debate on key issues, such as: understandings of 'contemporary'; contemporary practice in Japan; structures, support systems, agencies and artists; community arts practice; and cultural policy. Attended by artists, arts professionals, academics and students from the UK, Japan and beyond, the event grew out of the current Japan-focused research projects conducted by Middlesex University, helping to forge new connections with Japanese artists and agencies by examining their engagements with both audiences and policy. The conference was one of the largest gatherings of Japanese dance specialists ever held in the UK.

Marking the UK-Japan 150 celebrations, the 3rd seminar of our Movers and Shapers series on October 14th saw Professor Ian Nish give a fascinating account of the life of Sir Ernest Satow. Considering his achievements as both a diplomat and a linguist, Professor Nish made a compelling case for viewing Satow as a key figure in the history of relations between the UK and Japan. From sympathetic contacts with the Satsuma and Choshu leaders of the Meiji restoration, up to the signing of Anglo-Japanese Alliance in 1902, Satow's influence was significant and prolonged. During the lively question and answer session that followed Professor Nish's presentation, it became clear that a family descendent of Ernest Satow was in the audience, providing a welcome but unexpected perspective for the large and enthusiastic audience. Having already looked at the figures of William Adams and Thomas Glover, the Movers and Shapers series will next move on to consider the scholar Basil Hall Chamberlain and his work in Tokyo at the end of the 19th century, before perhaps turning to influential cross-cultural Japanese figures of a similar era, such as Mori Arinori.